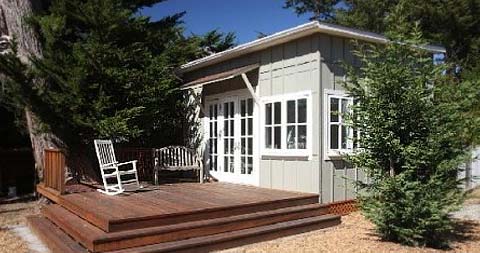 Remember we told you about the 'Little House on the Trailer'? Well, here's another example of what you can do with their small, portable models. Designed as a gallery or art space, this small prefab studio measures 12′ X 20′ with a 10′ ceiling. It's fully insulated with ready for hook up plumbing, recycled Douglas Fir flooring, and a porch for two – An ideal place for a studio to create and showcase your work.
This compact space was created for an artist in Point Reyes whose living space couldn't accommodate her need for a studio.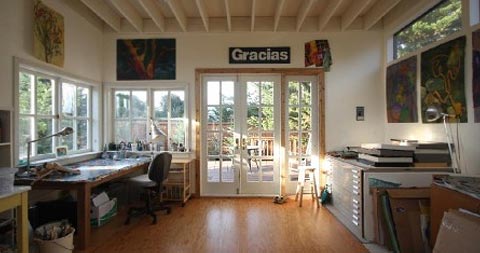 As i think about it, one of the most important aspect of an art space is natural light. So if you think about it, a portable gallery, like the one pictured below, can actually be moved on a site in a way that enables the artist to maximizes their use of natural light.