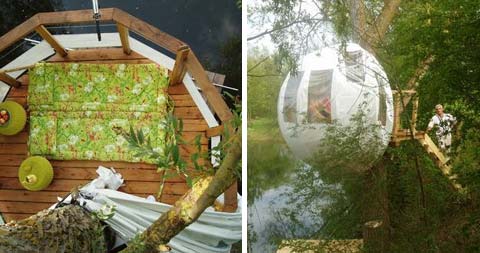 This is for all you treehouse fans… What could be better than retreating early in the morning to a cozy nest, captivated by the reawakening of nature all around your bed.
'BubbleTree' is a 6 sq. meters wooden platform that allows you to enjoy a unique moment with nature, whether reading a good book, sharing a lovely view or sleeping under the canopy.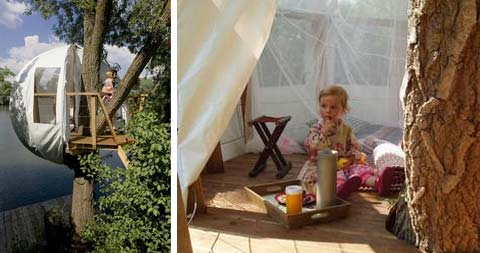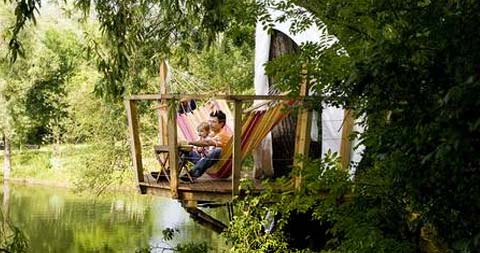 Designed to fit almost all trees, this unique treehouse comes with a folding bubble (3.40 meters in diameter), suited to host two people, with optional doors, port-holes, zips, lighting systems, hammocks and more.