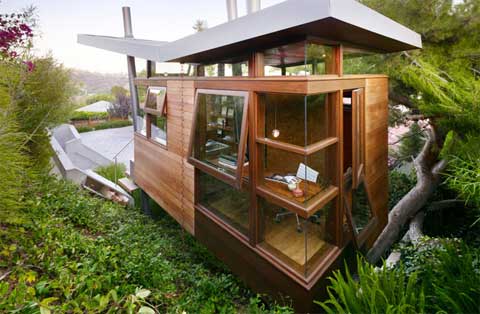 With a total space of 170 sq.ft., the Banyan Drive Treehouse is situated in the backyard of a canyon residence. It serves as an office/studio as well as a small getaway for a nature-loving artist, and it's located at the base of a large pine tree perched 12 feet off the ground.
Although compact in size, this lovely tree house features a studio space/living area and a toilet room. The finishes are also top notch, as mahogany windows open up to the surrounding views, deep-oiled wood siding envelope the structure, and titanium zinc chosen for the Rheinzink roof.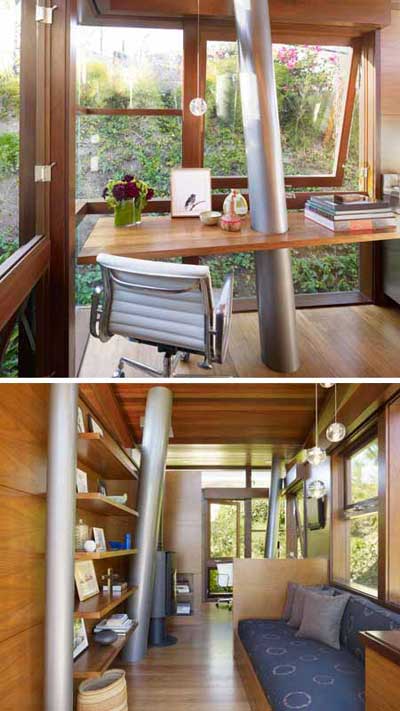 The house is full of quirky angles and details; take this small window for example, embedded in the floor overlooking the impressive tree trunk below – I simply love it.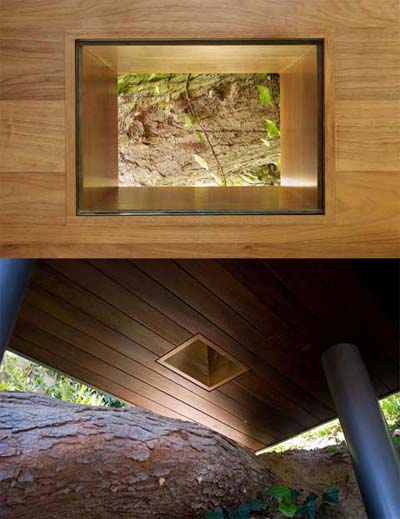 At first the entrance seems pretty ordinary, it's only after you've climbed a couple of stairs do you notice the outdoor shower hidden from view.