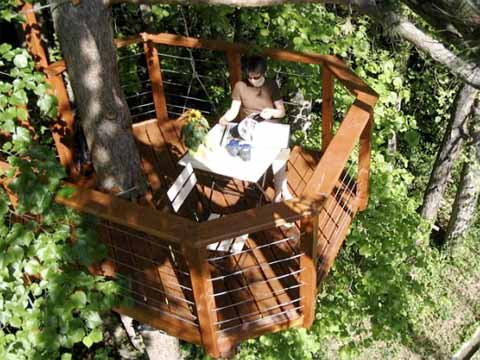 Sophie's Terrace is located at the foot of the magnificent Chartreuse Mountains in eastern France. I wouldn't call it a treehouse per se, but more of an open space with a panoramic view, built 7.5 meters high on an Austrian pine tree on the edge of a grove – the perfect place to enjoy fabulous summer days and warm nights under the stars.
This wonderful 6.5 sq. meters balcony hovers amidst leaves and greenery. What a wonderful place to have, where you can meditate, have a small picnic or simply lounge in the sun with a good book. And if by any chance you were thinking of getting some work done on your laptop – I suggest you don't – I'm sure there are far better things to enjoy up there than graphs and deadlines.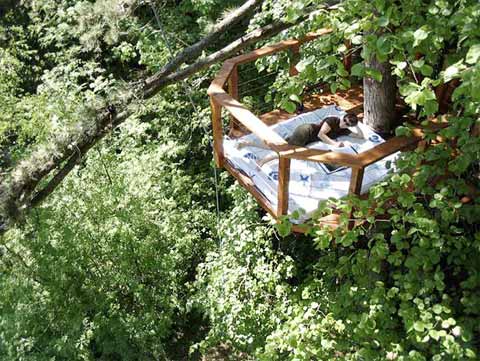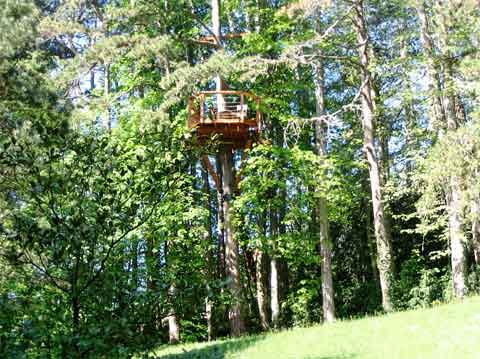 It's so secluded, how on earth do you get up there? Well, via a unique access gateway in the form of a 18 meters long, hovering wooden bridge.