An ordinary row house on Capitol Hill in Washington D.C. has been beautifully upgraded by a crystal-like addition, inspired by an illuminated Japanese lantern. This new home extension consists of a wonderful glass and steel volume, which was brilliantly planned to provide a radiant exterior effect as well as indoor practicality.
The self supporting steel frame doubles as the structure for the glass panels as well as a smart shelving solution for the interior! What a great example for creative yet functional thinking.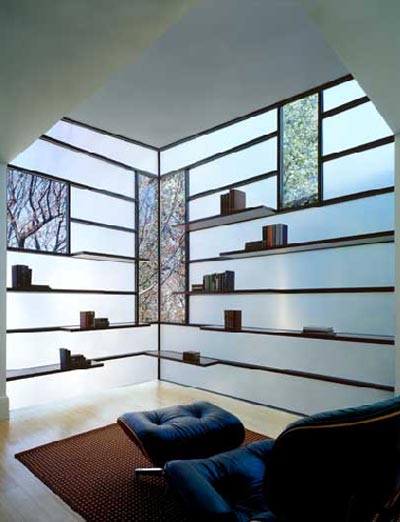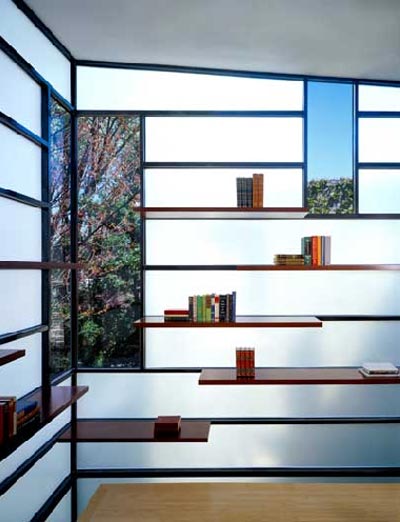 The new vertical glass structure engulfs the kitchen space and the second story study and design studio. Another clever feature of this steel frame is its partitions, placed throughout the etched window wall, while occasionally allowing a transparent glass to frame views of trees and sky. This playful feature creates a decorative wall like no other.