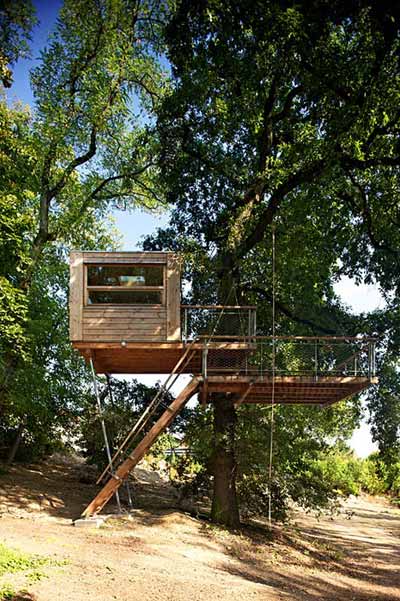 This wooden tree house is nestled in a big garden with lots of trees. It was built close by to the owners main house. After climbing a few stairs you arrive to a small exposed terrace among tree branches and leaves; a couple of steps more and you're invited into a small enclosed cabin with 360º glass windows overlooking all directions, and a small rectangular skylight for night time star gazing.
The inside of the cabin is inviting and comfortable, featuring a built-in lounge area with cushions and storage space; interior is covered with oiled oak-boards, while the facade and the terraces are made of untreated larch-wood.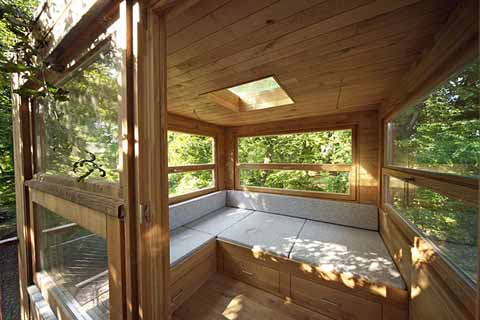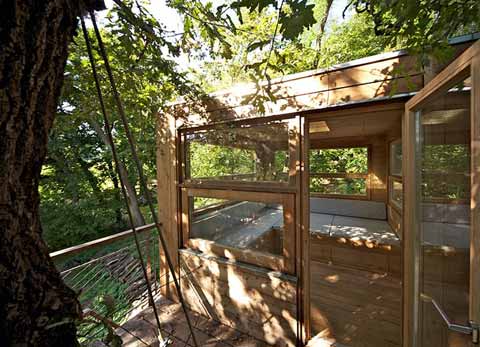 This wonderful treehouse is carried by two steel-stilts, the upper and the lower terraces are fastened to the oak tree by steel ropes and textile belts. With two different levels for this small getaway, the large terrace is 3.5 meters high while the smaller terrace and the squared treehouse cabin are 4.5 meters high.