Building a house for the disabled requires meticulous planning and the implementation of creative solutions that are customized specifically for that person. This project is a renovation and addition to a 1950s, modernist spec-built rancher of 3,000 sq. ft. designed to meet the requirements of Mr. Siple, an independent filmmaker who is also confined to a wheelchair.
The house sits on a gently sloping site near Mosquito Creek Park in North Vancouver, BC, Canada. This beautiful and functional home features cedar channel siding, mahogany box windows, cherry flooring and customized built-in millwork.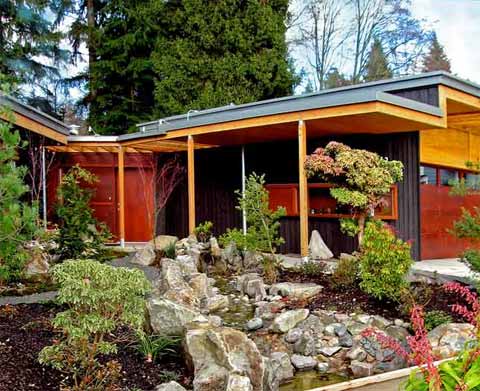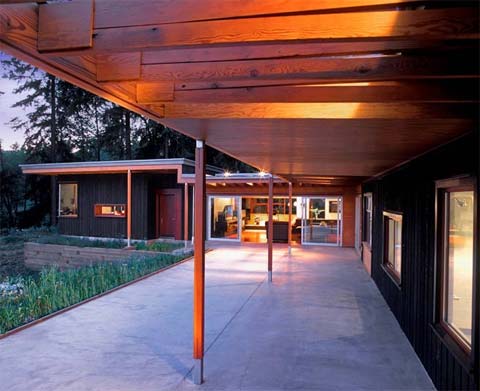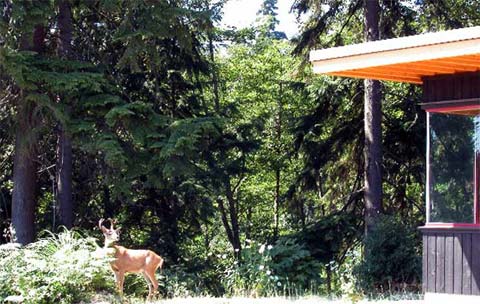 The design of the house centers around the owner. It's light ans airy, and every component has been designed to serve Mr. Siple's needs for both living and working.
Movement patterns were monitored, height and reach span measured, to ensure precise and aesthetic solutions that will meet the requirements for wheelchair access. For example, the closet and kitchen cabinets have been lowered to the appropriate height; spaces and passageways have been opened up and made wider. Every element has been thought about.