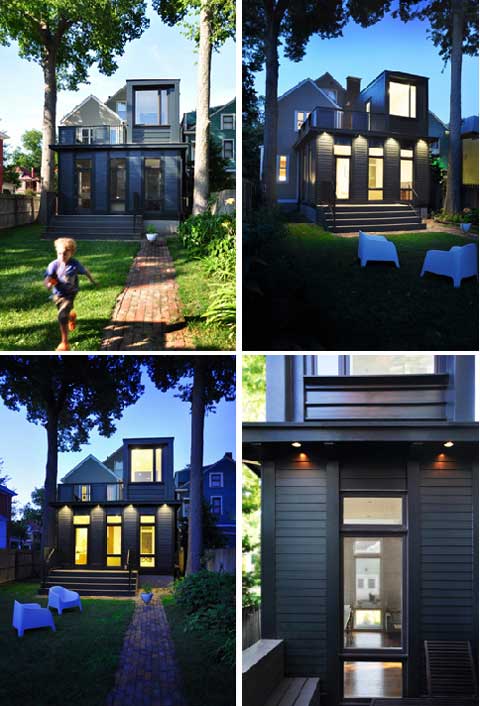 A circa-1930 residence in Louisville, Kentucky has been extended and renovated with a small 485 sq. ft. addition. The new extension is based on the concept of a lantern, that allows natural light to filter inside by day, while serving as an artificial light source in the garden at night.
The owners, a young couple with a growing family, requested a kitchen expansion, new multi-purpose family/media room, guest powder room, office, and flexible indoor/outdoor entertaining areas.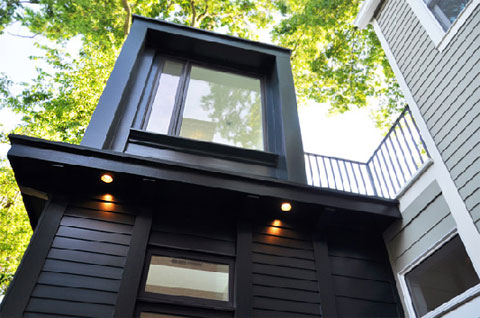 Inside, walls are painted white to reflect natural light, while the exterior cement-board lap siding & trim are painted in a traditional green/black color.
While small in size, the new extension feels spacious and airy, thanks to double-height spaces and outdoor views. The double-height volume also includes a mezzanine bridge that serves as a small study.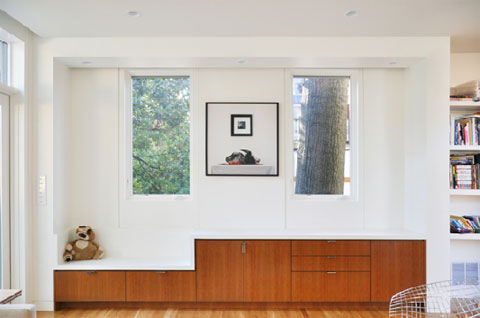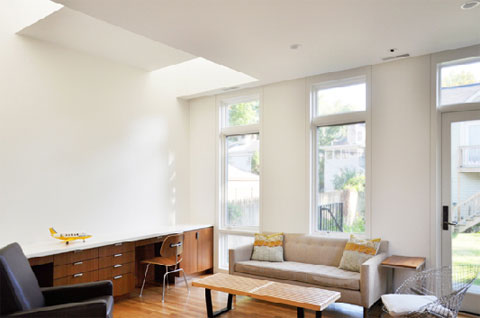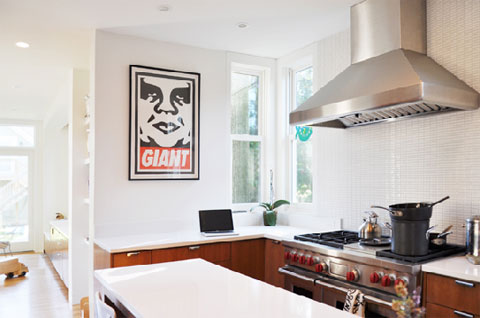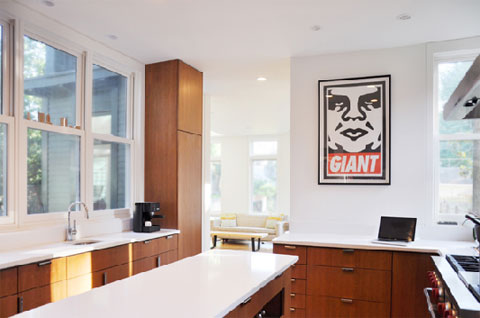 The project needed to comply to city preservation guidelines as well as the existence of two large trees on the narrow lot, and a neighboring building situated directly on the property line.
The entire addition is constructed on concrete piers with an elevated wood framing, in order to avoid disturbing existing trees.