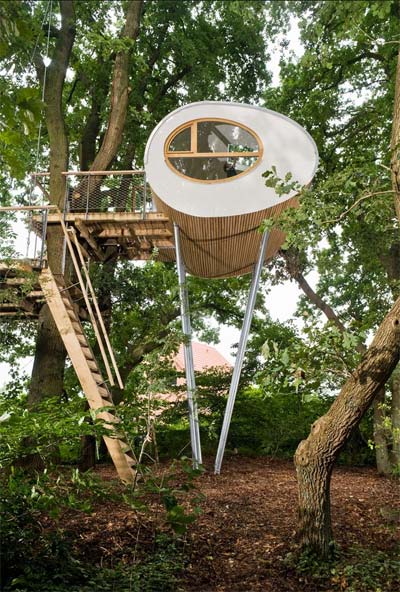 Here's another modern treehouse design from the great guys at baumraum. This unique structure features a shape of an egg – both inside and out; it's located in a wooded area near Bremen, Germany, serving as the owners' comfortable tree house – A nest for the whole family.
Every element is influenced by this round, curvacious form, like the large round window and the built-in seating area, covered in gray wool felt, which curves its way inside the treehouse; this is a nice feature, providing a comfortable lounge area for a large number of people, or a concave for a couple who simply wants to cuddle and watch the stars.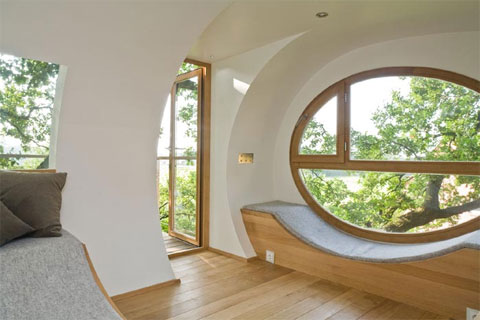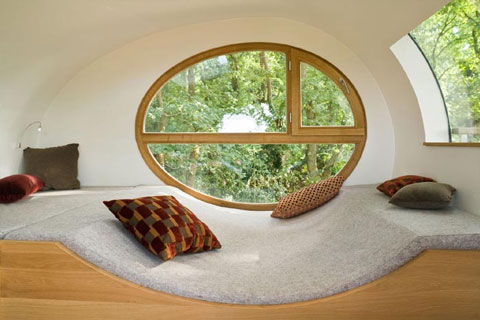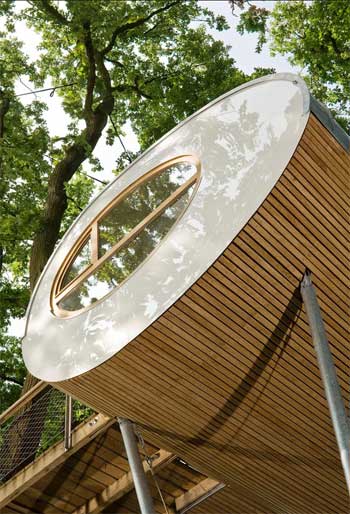 Material include glass, white-coated surfaces, oiled oak flooring, and acrylic glass surfaces with pickled red bamboo. The construction and logistics of this project were quite an easy task, however the shape of the treehouse required carefully-detailed planning and implementation.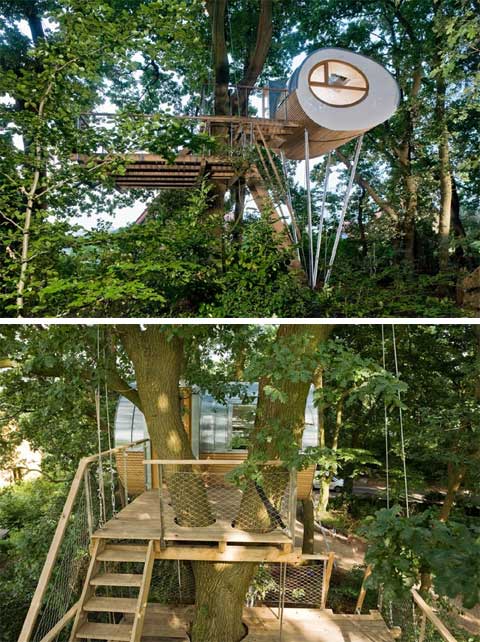 * More info at baumraum