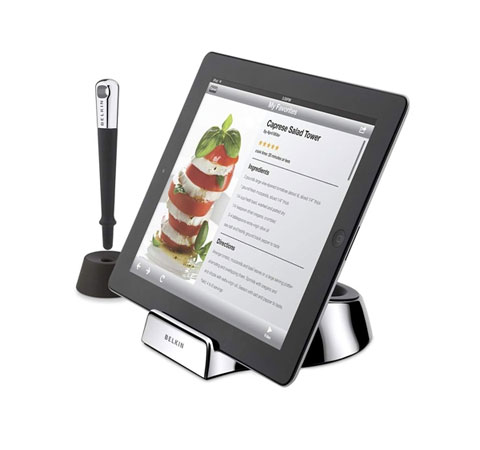 It's time to bring the iPad into the kitchen! While blenders, food processors, coffee machine and other utensils are all set, our iPad doesn't quite find its place around the kitchen. That's why we need the Kitchen iPad Mount from Belkin to keep our tablet safe and protected while we follow up on recipes and digital cookbooks.
The best part – you can use it everywhere in your kitchen; mount it on your fridge, cabinet or wall, without damaging surfaces when removed, by snapping it firmly into place via the command strips; place it on the chef stand and switch between two different viewing orientations: a low-angle orientation for optimum typing or up-close reading, or a vertical orientation that props your tablet's screen up where you can see it from across the kitchen.
Nowadays, we need to accommodate our portable devices around the house, including the kitchen. I love the fact that there are products out there, which allow us to bring our electronic devices into other places and simplify our lives yet once more. This diversity provides people with seamless gadgets' integration in their homes, cars, and on the go. And that's, actually, where we need them the most, right?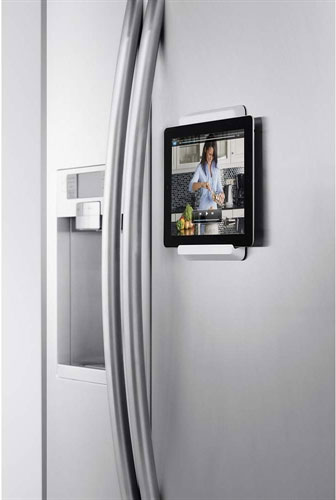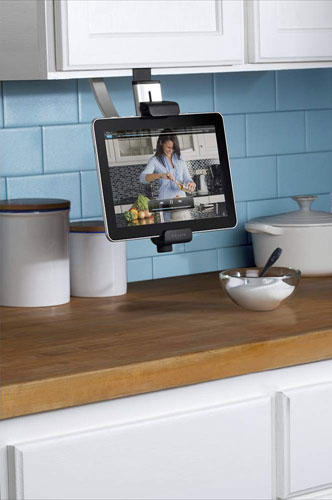 Buy This Item