Kitchen appliances are something of a fetish for me, and I can never find enough kitchen activities to justify buying as many as I want to. But I must, must find a use for the Twist Whisk. A convertible contraption, the Twist Whisk can expand or contract depending on how you want to use it.
With a rainbow or monochromatic color scheme, the whisk twists from the handle accommodating mixing sauces or beating egg whites to make a whip. The whole Twist Whisk can be easily separated to make cleaning insanely easy – No more trying to get between those impossible wires.
It was designed in the always exciting mid-century modern-esque style with a smooth form and subdued but still bright colors.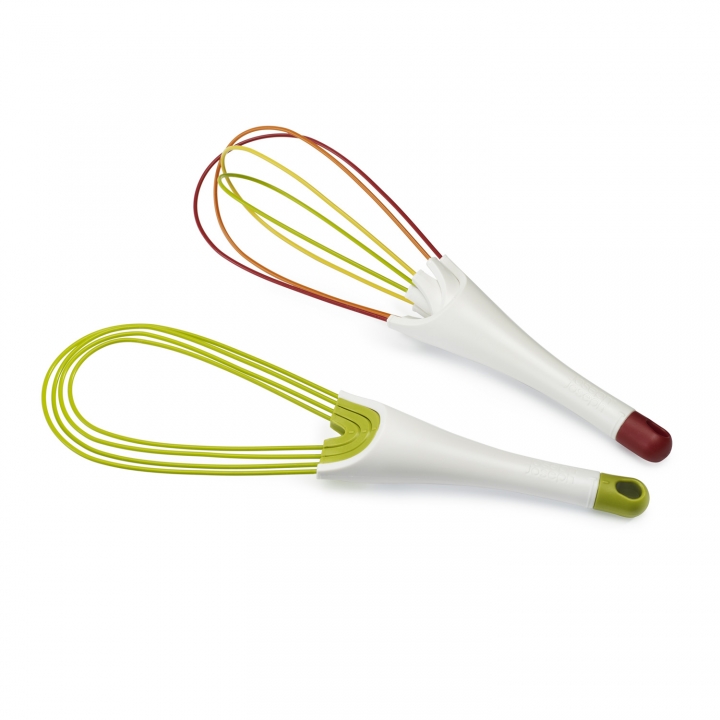 You may just be tempted to not use the Twist Whisk so much as you just stare at it marveling the design. But find a bowl of heavy cream and make a good whipped cream and you'll justify the Twist Whisk and then some.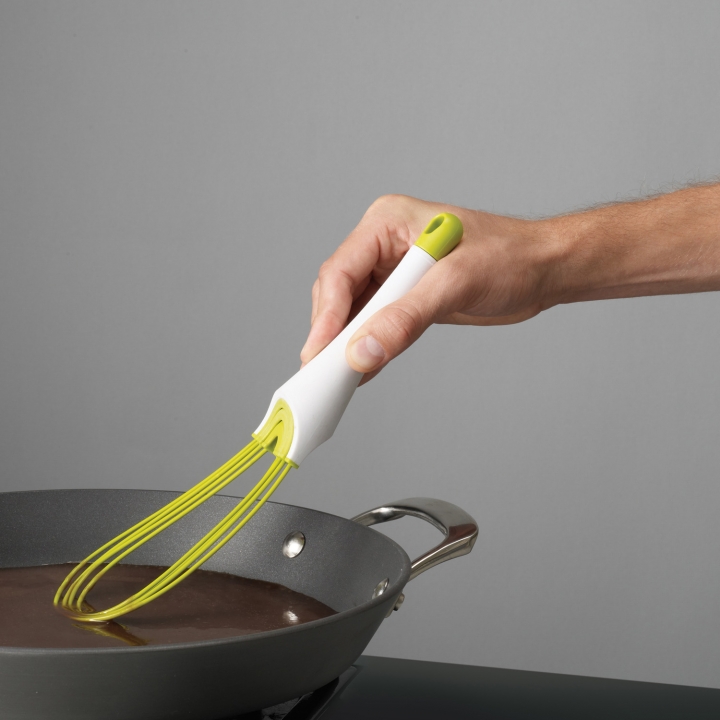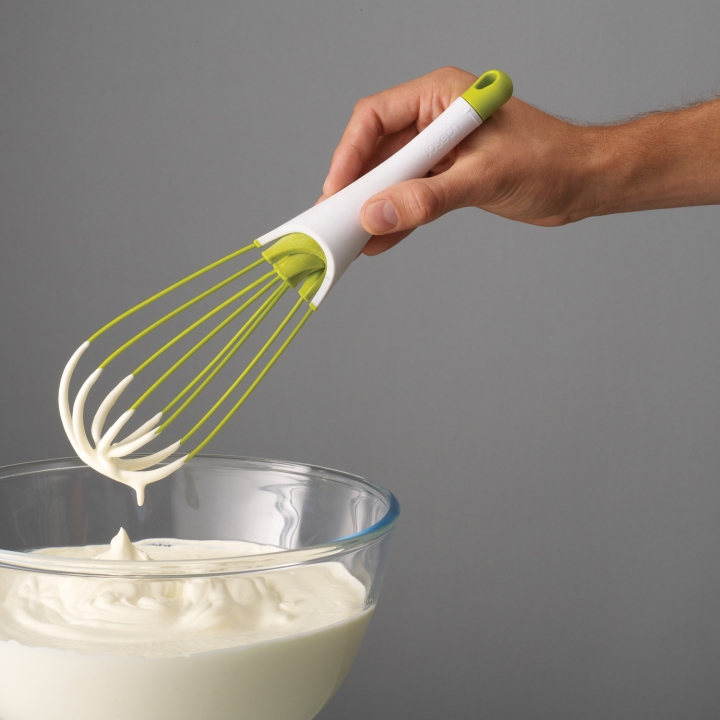 Photography courtesy of Joseph Joseph.
Buy This Item