Saving on kitchen space is a mission for most people, especially those who live in small spaces. The RMDLO Folding Colander is a perfect example of how smart design can come to the rescue. The RMDLO has a patented leaf shape design that folds inwards when not in use and easily opens into a flexible and smart colander when necessary. The Colander was created by Ran Merkazy and Fred Camrass, two UK based designers with a great vision.
The RMDLO Colander combines various technologies which come together to provide a unique user experience. At the heart of the colander is "Fluid Form" technology which enables the colander to be smoothly folded and closed, one sliding leaf after another, until it collapses to 10% of its size!
In addition, the unique leaf design makes the colander incredibly flexible and lets you bend or squeeze it. This makes it easier to strain all the water out and significantly reduces spillage (especially into smaller containers).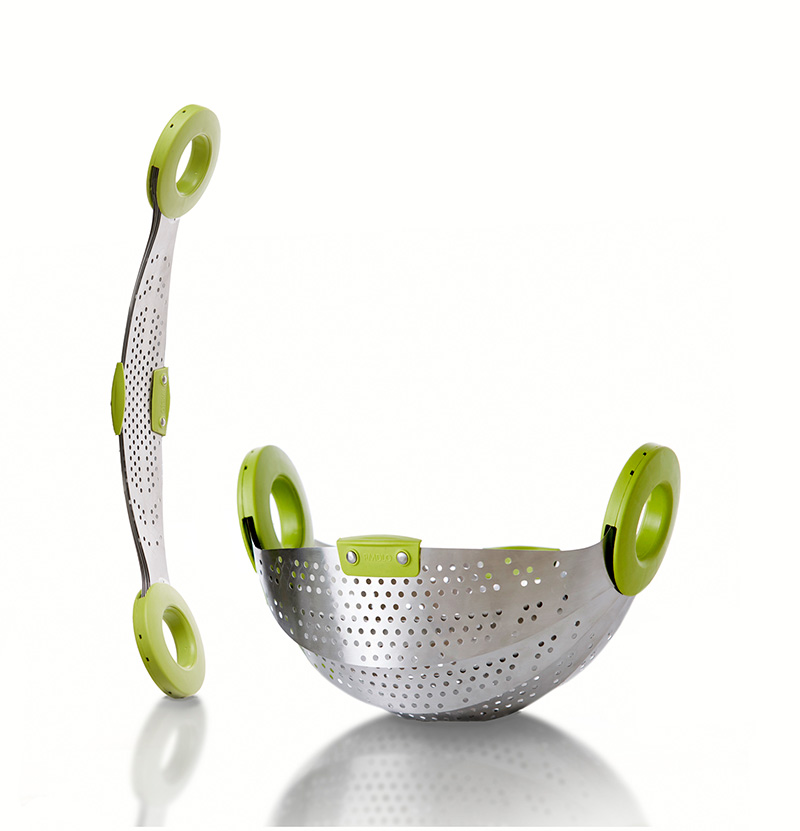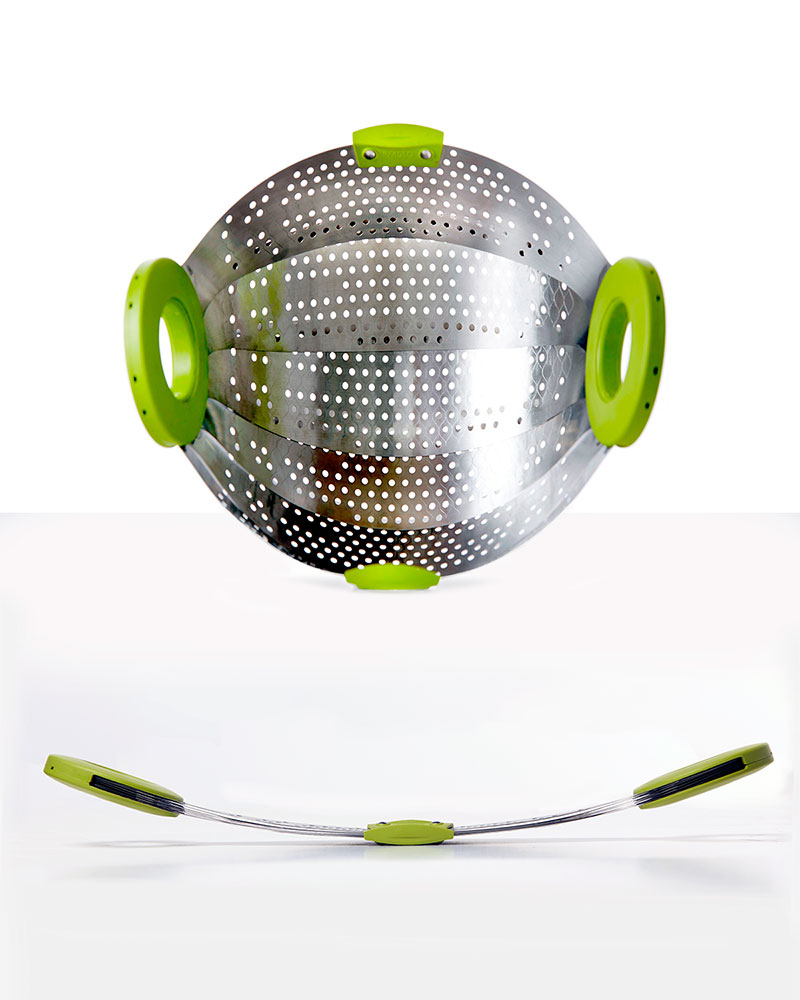 Furthermore, an important feature of the RMDLO is that each leaf has a 3D honeycomb steel pattern. The pattern reduces friction when you open and close it and increases the durability of the leaves in the long term. When not in use, the RMDLO can be hung next to your other kitchen utensils by its circular handles.
Available at RMDLO, the colander is 26 cm long, 19 cm wide, and 15 cm high when open. It's 38 cm long, 7.5 cm wide, and 4.5 cm high when closed, weighing 240 gr.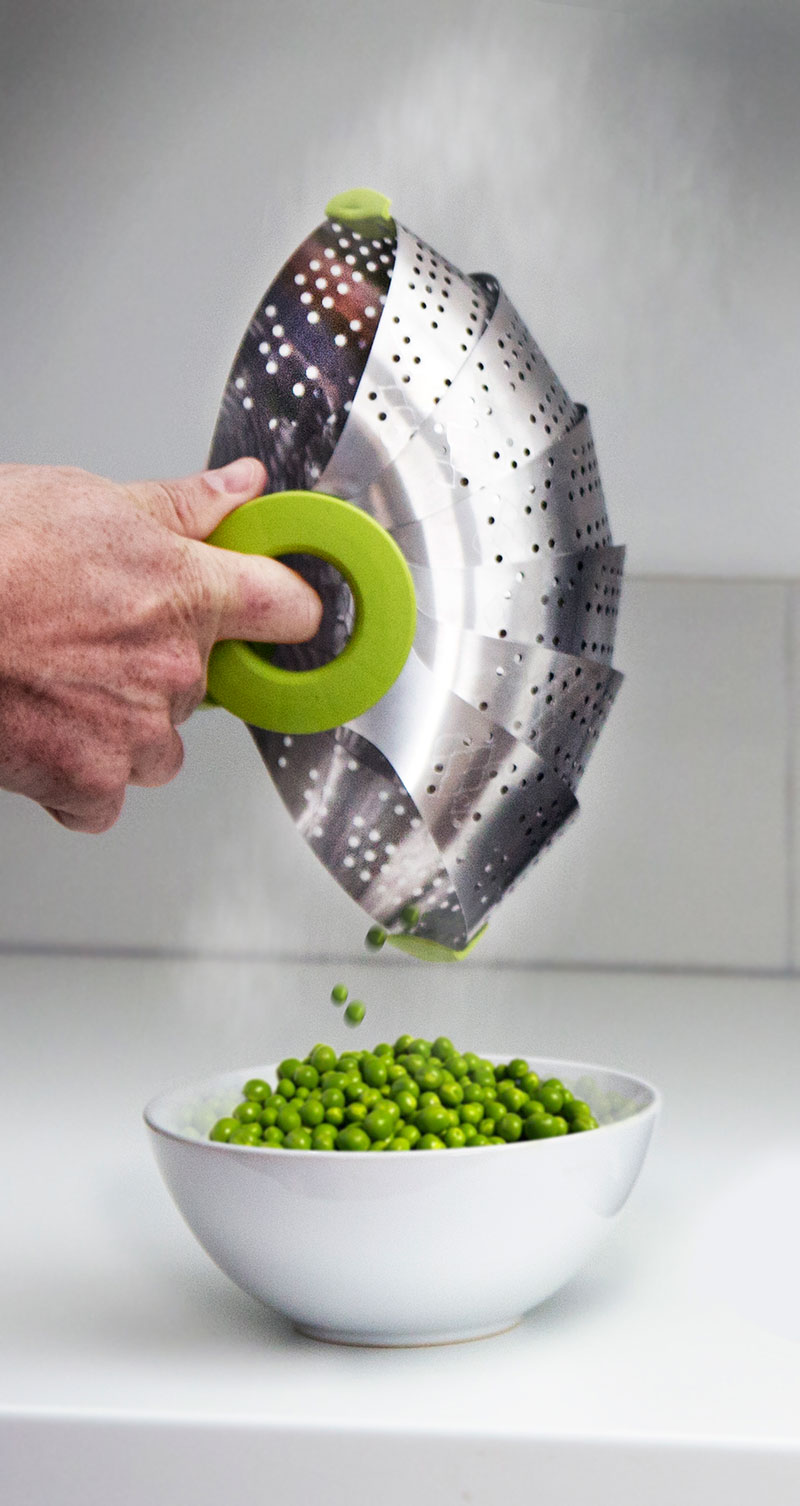 Design: Ran Merkazy
Photography courtesy of RMDLO