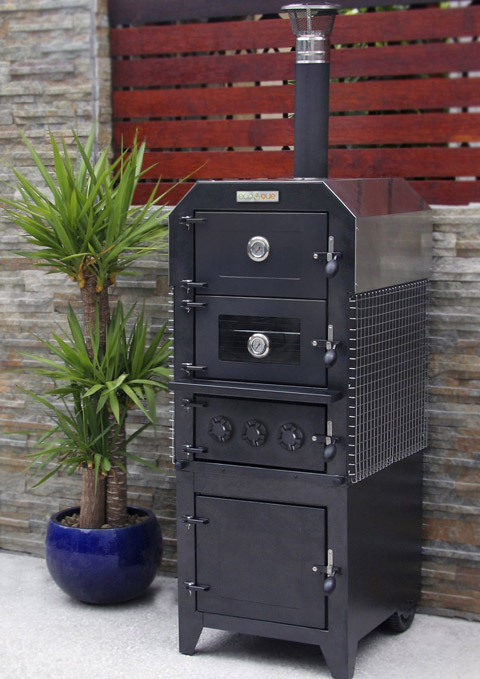 While I was raised on the ball-shaped, black Weber charcoal grill, I will argue that I should have been raised on the Artisan Wood-Fired Pizza Oven and Smoker from EcoQue. There is plenty of enjoyment from turning barbecue chicken and hamburgers on a charcoal grill, but as my appetite for diverse dinners increases, the impressive pizza oven and smoker is all that will satisfy me now.
EcoQue's monster of an outdoor cooking contraption resembles a full outdoor kitchen. Fueled with hardwood, the behemoth features a double-insulated smoker and a brick hearth oven stacked on each other that can run at the same time.
While it seems huge, the oven and smoker can be wheeled easily from one location to another. It also includes up to four cubic feet of storage for certain supplies you may need for a cookout fiesta.
Two thermometers allow you to monitor the temperature of each container. The firebox can slide in and out, allowing you to add and release heat depending on what you need to do for perfect flavor.
If I didn't have other responsibilities, I would use the EcoQue Pizza Oven and Smoker every day.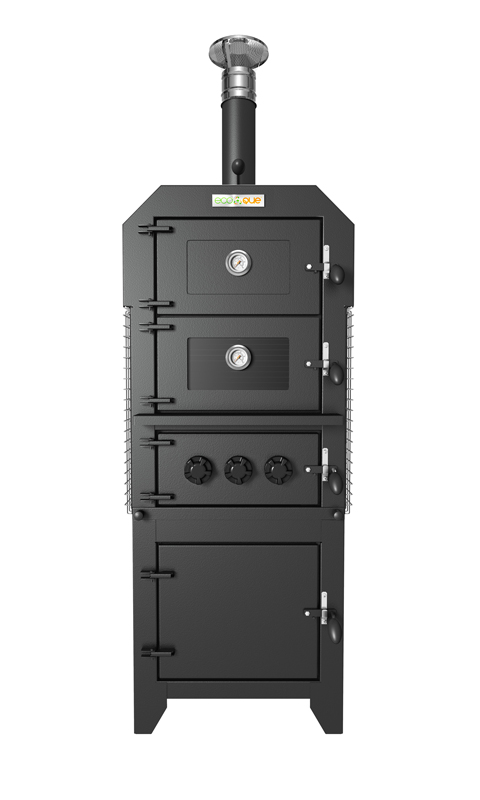 Photography courtesy of EcoQue.
Buy This Item