Warning- if you love cooking, you are going to find the Master Pan Divided Skillet absolutely irresistible. It has 5 separate compartments which means that you can create an entire meal using a single surface! (and only have to clean up one dish)
The Skillet was designed by MasterPan – a company specializing in high-end innovative cookware. A great feature of the Skillet is that it has a heavy gauge base that balances the heat flow. In the center the heat is higher while on the sides it is slightly lower. This gives you the freedom to cook each item at the correct heat or place items already cooked on the side to keep them warm.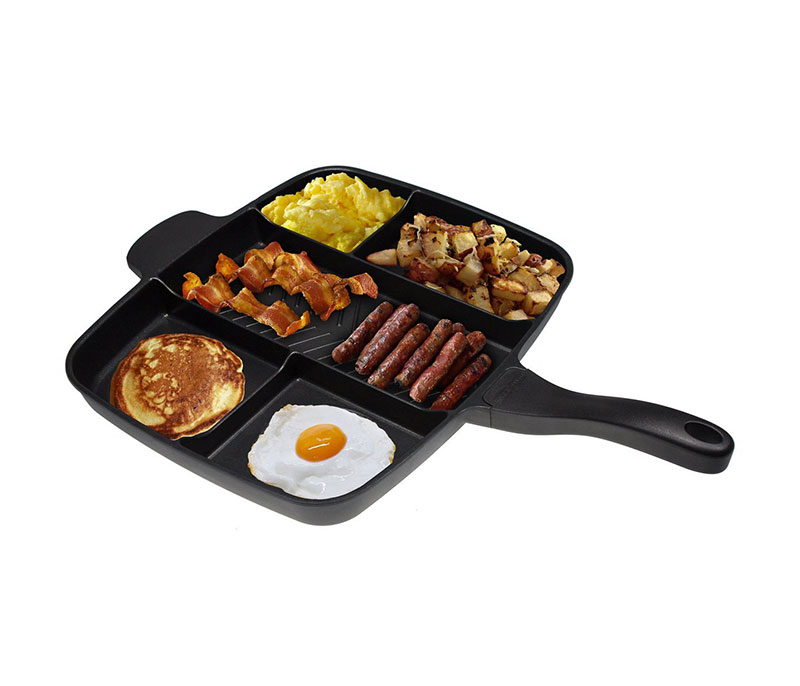 The Skillet is made from non-stick aluminum and offers a large cooking space of 12 x 15 inches (32 x 38 cm) – plenty to make a royal breakfast with eggs, bacon, hash brown potatoes, pancakes and more… It also has an ergonomic Bakelite handle that is oven safe up to 180°C (350°F) so when you want to melt the cheese on top of your hamburger you just pop it in the oven on grill for 2 minutes…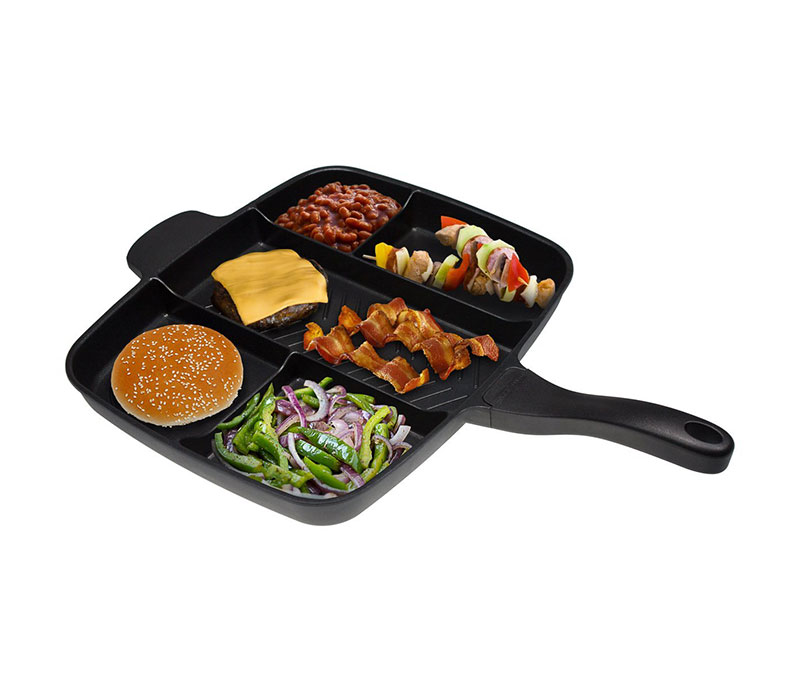 Cleaning the skillet is also very simple- it has a non-stick coating for easy washing and is also dishwasher safe. Safety was a major consideration in the design of the Skillet and as such it has a Safe and Durable Xylan® Plus double layer non-stick coating by Whitford and is certified to be PFOA / Heavy Meal free. The Skillet is truly built to last and comes with a 2 year guarantee.
Design: MasterPan
Photography courtesy of MasterPan
Buy This Item