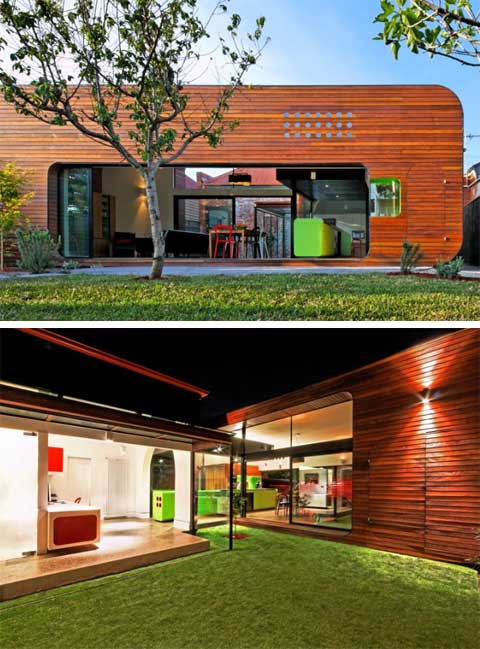 The Mash House is a modern extension to a double-fronted Victorian house in North Fitzroy, Melbourne, Australia. The new addition looks nothing like the original house – It's contemporary and sleek with a futuristic touch, celebrating the concept of outdoor spaces.
When you see the front of the original house you would never guess that at the back it's connected by a glass walkway to a softened curvacious box with spotted gum cladding and large operable glazed openings.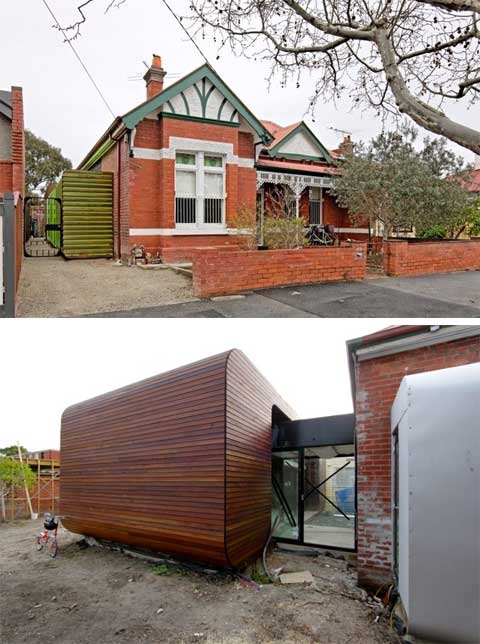 The project consists of a collection of connected spaces: the original house, extension and garage. The new addition serves as a functional living/kitchen space for the owner's young family, and when the doors are fully open, the living space is transformed into a deck between court and backyard.
The open kitchen provides plenty of workspace, a lengthy island bench which serves as a linking element between the original and new spaces; a large walk-in pantry keeps the cooking space tidy and organized. The overall result is playful and contemporary, blending white walls with patches of bright green color.