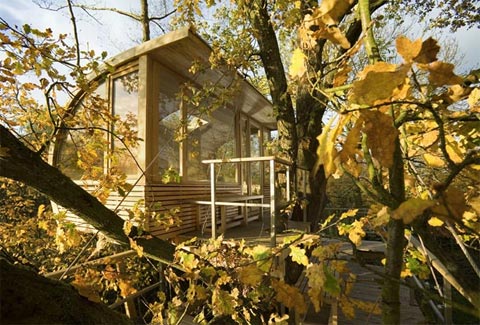 Could this be a nature lover's dream come true? The concept of the tree house has always been on everyone´s childhood memories, as a kind of sacred place for joy and everlasting happiness. Baumraum has turned this shared passion into a reality: the Treehouse.
Located in Osnabruck, Germany, this 9, 6 sq. m. cabin is 5 meters above the ground, suspended from an alder tree by means of strong straps and stainless steel cables and with most of its weight resting on 3 inclined conical pillars.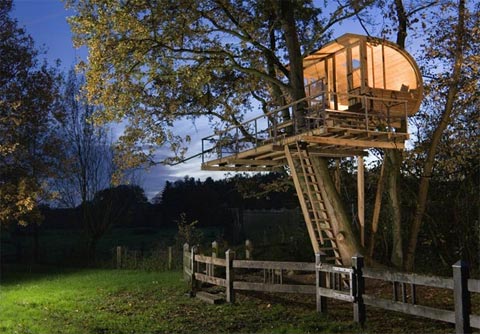 This small wooden shelter has a spacious living room simply furnished with a bed, a bench and a chest of drawers. The structure is completed with two terraces, one 4 meters above the ground and the other on the same level as the house, adding another 20 sq. m. of outdoor space to enjoy the surrounding woods and fields. Both terraces are made of local oak and work like artificial arms, establishing the perfect symbiosis between constructive elements and the existing tree.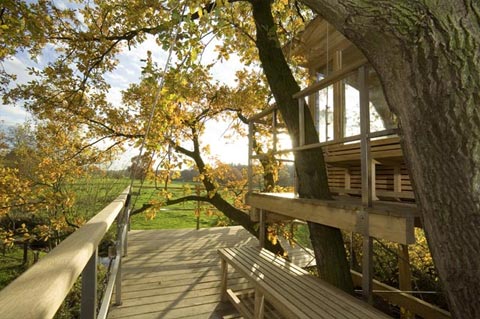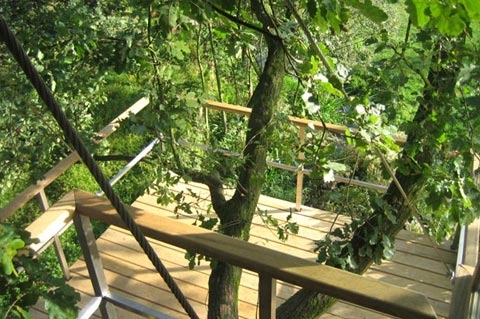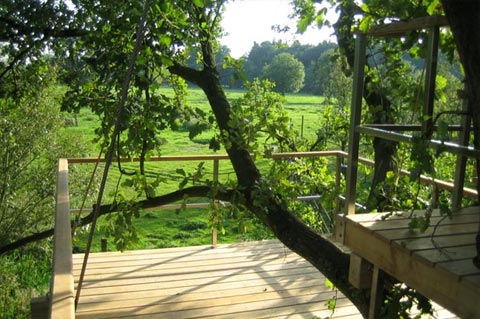 Also the interior and exterior materials confirm this condition. The ventilated facade has a number of layers: all interior surfaces, including floor and ceiling, are fabricated of oak wood. A doubled insulation and rounded oak wood paneling provide an organic character to this modern tree house. In fact, a small heat source ensures that the house could be comfortable even in winter time. Achieving a more physical and ecological connection with the environment is almost impossible…