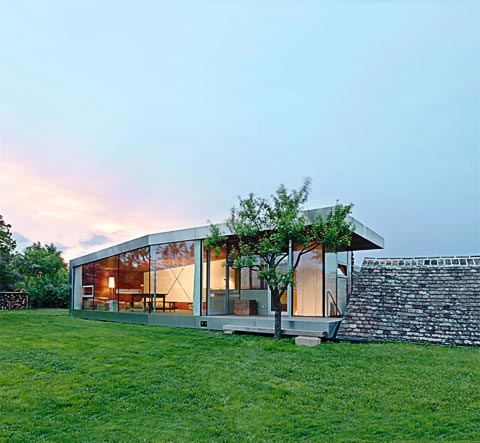 Age is always a challenge in architecture… especially when projects have to connect old buildings with new ones! That's what happens in Fanhdorf, Austria, where an old farmhouse (with more than 200 years) was carefully extended by a new addition: a small building featuring a kitchen and a living space. This new relation proves how meaningful and vital an intervention can be to resurrect sleeping pieces of architecture, bringing them back to the present time.
The ancient house is a traditional U-shaped structure with a courtyard separating the house from the barn and stable. The south arm (stable building) is half buried into the slope of the site, revealing its pitched roof as a surprising element to everyone who stands on the highest level of the site. In fact, the new modern arm establishes the missing volumetric connection between the old buildings.
Curiously, there's no interior physical distribution at all… The new building is partially suspended by a corner of the old structure along with a truss leg on the opposite extreme, creating a sheltered space underneath. A metallic staircase creates the necessary exterior connection between the courtyard and the stable.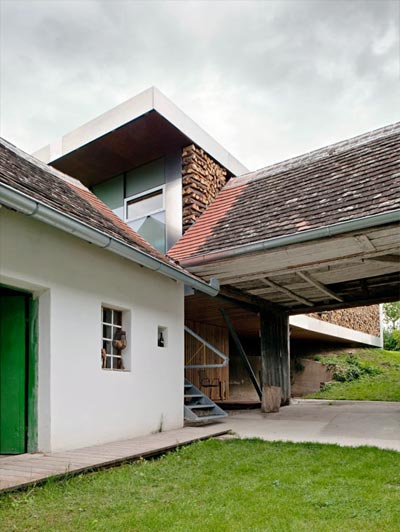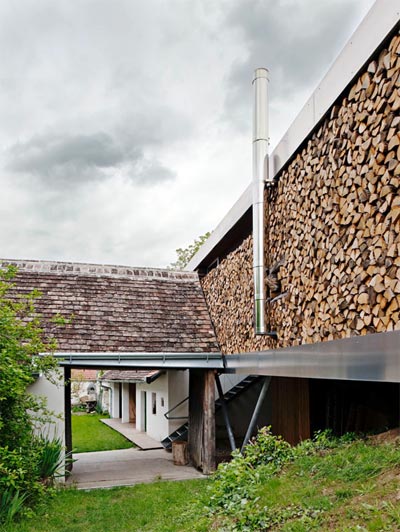 A generous opening to the south (floor-to-ceiling windows) captures the best views of the surrounding areas. Local and available materials were used to harmonize old with the new: the ceiling is clad in warm wood while the floors are done in exposed concrete. Internal insulation is solved with recycled newspaper. But nothing compares to the wood stack facade…What an exquisite solution to make the perfect bridge between the old and the new!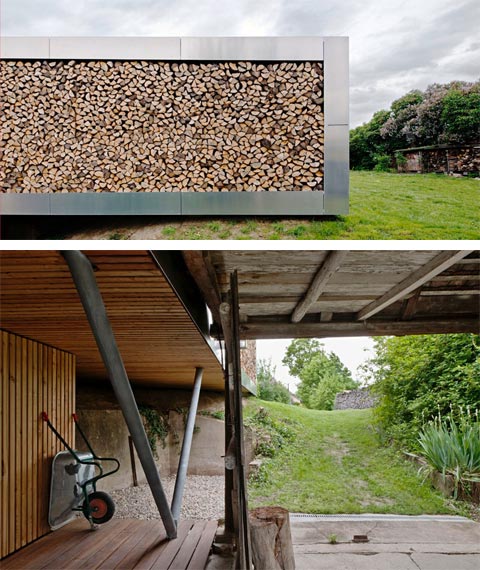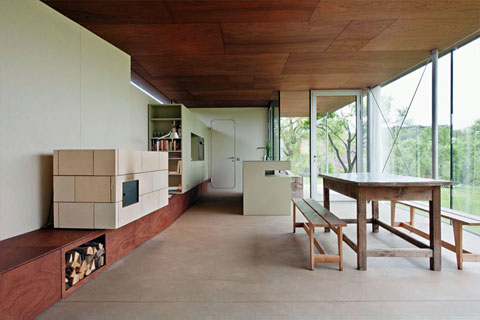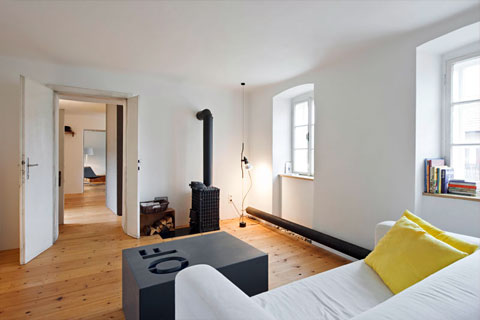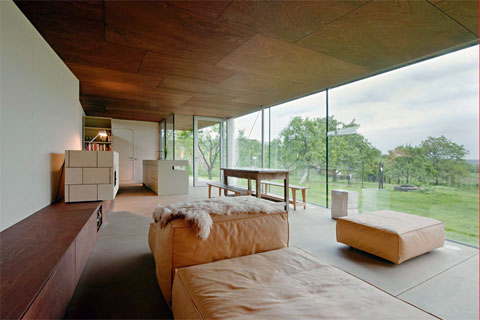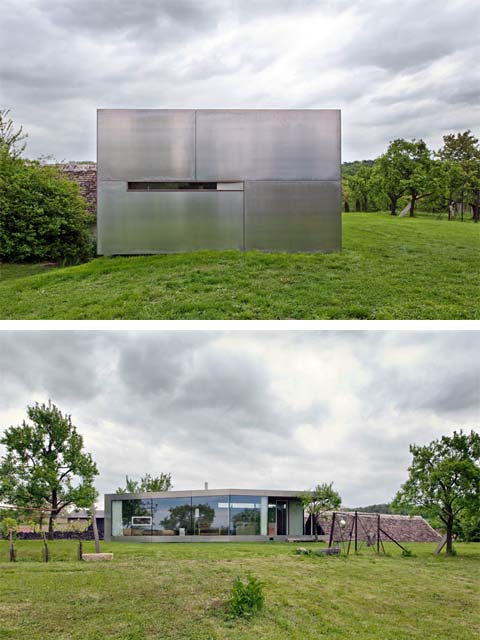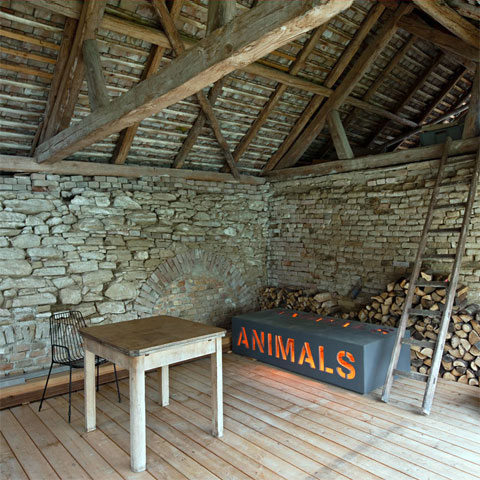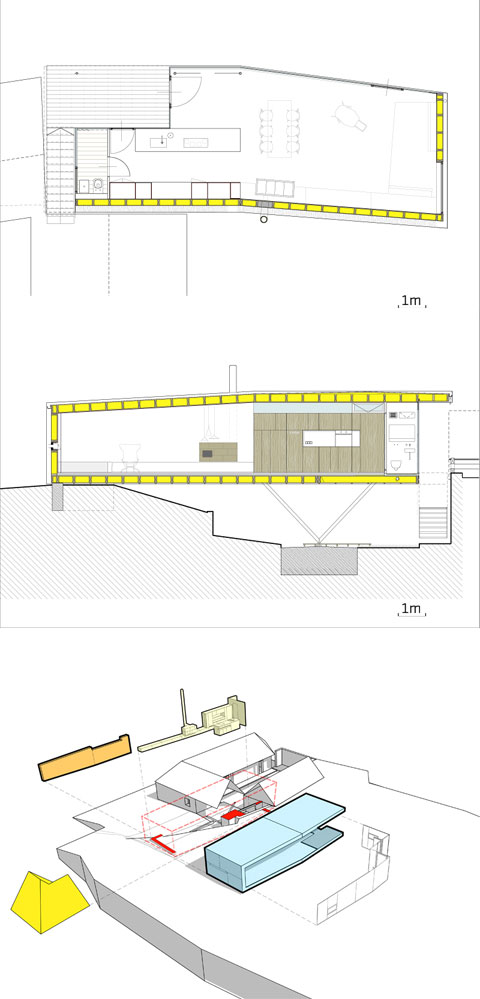 * More info at Propeller Z