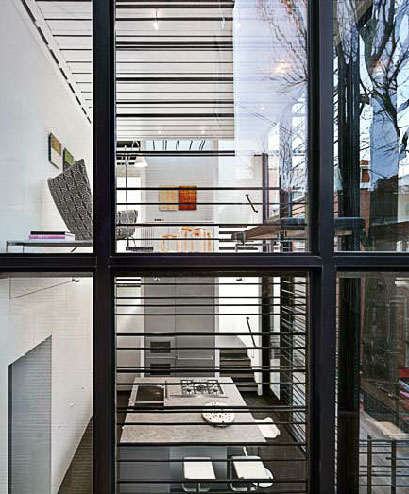 Home extensions are always a good opportunity for architects to experiment new concepts and solutions. In Washington DC there´s a house extension that looks like the graphic image of a Barcode. I'm not joking…A sequence of horizontal steel rods resemble a barcode on the glass facade of the new building extension.
The four-story house provides (on independent floors) a new kitchen, living room, balcony and a roof deck to the existent terraced house. Nevertheless, what turns this barcode concept so powerful is the brilliant facade solution. The two street-facing facades of the Barcode House are totally transparent, composed of glass panels that infill a net of steel beams.
At daylight, the openings let the steel net filters the light into shifting patterns on the interior. At night, the effect gets reversed and the barcode is revealed on the outside. Also, the narrow barcode-like rods bridge this framework, matching the heights of eaves and window frames on neighboring properties.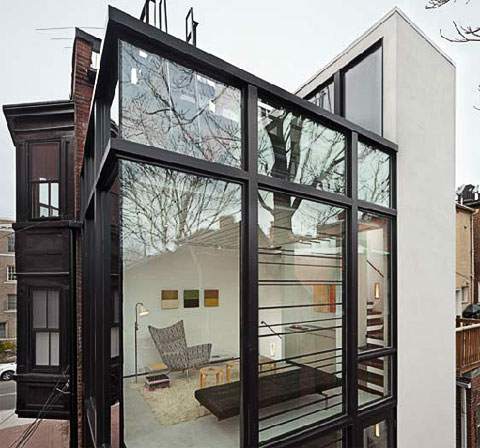 Only a little portion of the building extension facade is absolutely opaque: a white stucco wall surrounds the staircase that allows the distribution to all the different floor levels. From the outside, this element looks like a tower! Actually, it's this circulation device that anchors the extension to the existing house. A door on the first floor is the only connection between the old and the new… A portal to a magnificent home extension inspired by a simple barcode image!