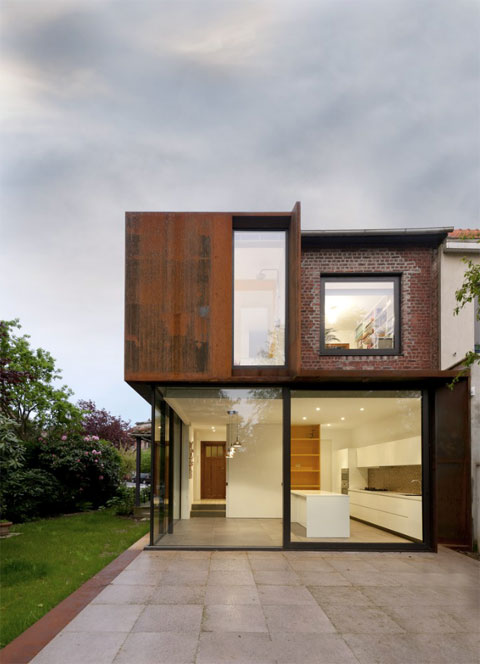 Sometimes the human body needs artificial extensions to solve certain disabilities. This operation requires a delicate surgery in order to obtain the most compatible relation between the body and the new addition.
Buildings are quite the same, and the Campanules in Brussels, Belgium, testifies how a small, modern extension can create a revolution in the functioning of an existing house!
The original house presented a deficient relation with the garden: the back divisions – rooms, kitchen and bathroom – previously considered as services spaces, obstructed the views from the house to a pleasant green garden. Which made it pretty clear: extend the interior as much as possible outwards.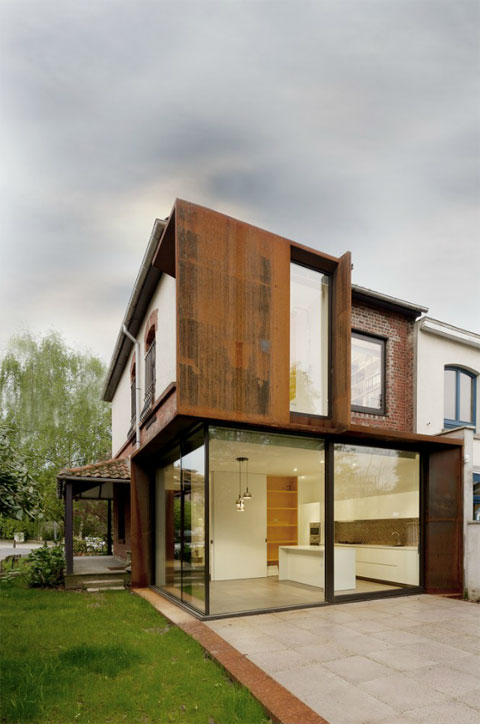 Large windows were created to offer the most transparent connection between nature and house. Best of all: the previous functions were kept, but in a different way. The kitchen and dining room present a huge open view to the garden vegetation while the upper bathroom offers a splendid view to the existing trees – A huge difference, don't you agree?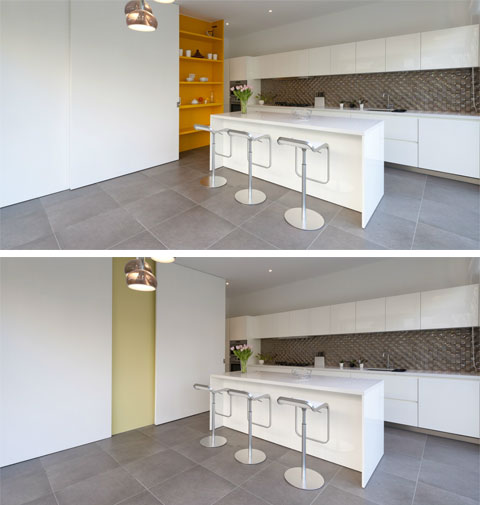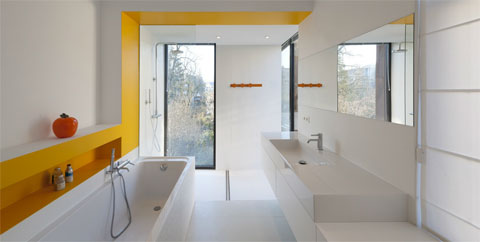 In fact, brick and mortar are substituted by a delicate steel structure that works as the artificial skeleton for a new architectural expression. Corten steel and glass assume the new skin of this new extension as well as a terrace that shares the same ceramic pavement as the kitchen and dining room.
Old and new are now blended in a unique building, reflecting the success of a bright architectural surgery! Modern extensions are an alternative "medicine" for revitalizing old and dysfunctional pieces of architecture…