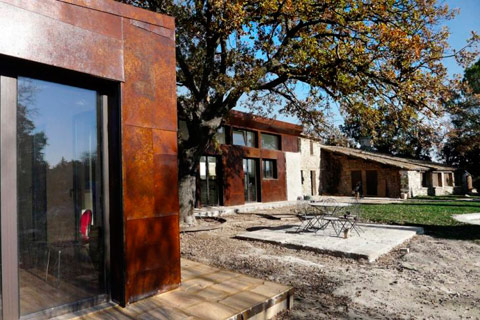 In Aix-en-Provence, France an outstanding house extension works as a vital element on the resurrection of an ancient farm house. Past and present buildings are now connected to the future in a very distinctive way.
The client's desire was focused on the modern refurbishing of the ancient building facing an olive tree field. In response to such a clear aspiration, a contemporary element was added in order to bring a new identity to the old house.
Villa VS has now a total floor area of 300sq.m. and respects the following organization: the preserved part of the existent house is fully dedicated to the children and guest rooms while the new extension is reserved for the social areas and the master bedroom.
But what really captures our interest is the constructive process behind this exquisite architectural masterpiece. Stone and wood are the materials of the ancient building, kept as a testimony of knowledge and tradition. A timber frame structure is the skeleton of the new building, where a rusty steel skin covers the entire facades of the extension volume.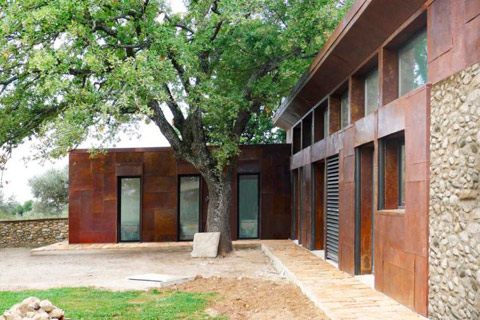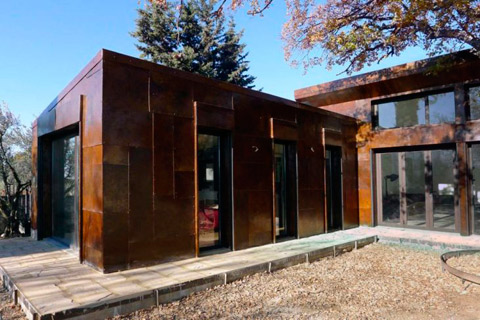 This particular detail turns this Villa into a timeless phenomenon crossing modern techniques with traditional handcraft: the facades are made of industrial steel sheet that have been left to rust under the olive trees, then fixed and varnished on site, before being arbitrary shaped and implement by the local craftsmen. Interior design solutions use a similar steel vocabulary in several different elements such as stair, doors or glass partitions. All seems to be ingeniously synchronized in this complex mixture of time and space…