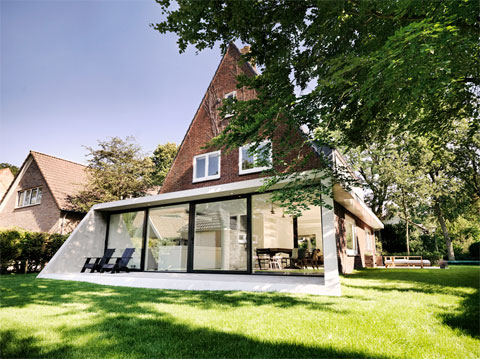 In North Holland there's a triangular brick house that's been extended into a new spatial order… A delicate border was conceived between two different bodies: a modern, single-story concrete extension is now connected to the rear of a 1930s residence offering a total floor area of 210sqm. The ancient brickwork is now reinforced by the presence of a silent new material: exposed concrete. In order to fit harmoniously within the pitched roof of the existing volume, this exquisite house extension presents a special facade design that is slightly more tapered on one side to attain an asymmetric shape.
Let's explore the interior of this renovate Dutch single-family house: an open ground floor plan offers a generous space to inhabit that's wisely integrated with a luxurious green garden. After passing the front door, a small corridor invites us to choose one of the following options: kitchen and dining area, living room with a suspend fireplace or a staircase that leads to the upper floors.
The ingenious absence of partition walls contributes to a wide interaction between all the social spaces and the surrounding garden…a perfect invitation for some domestic quality time, don't you agree?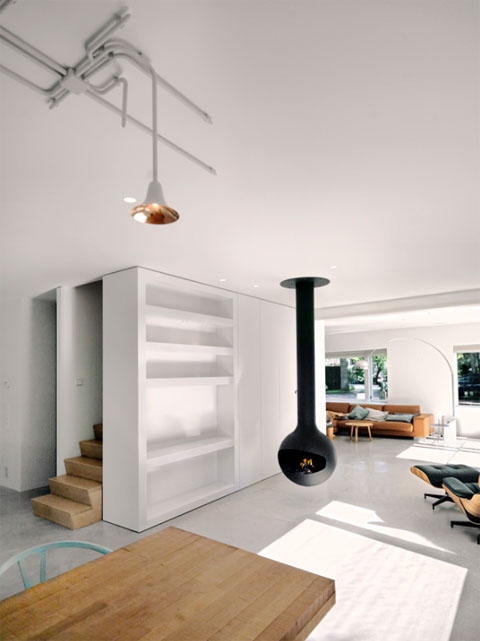 A wooden staircase is cleverly positioned at the center of the ground floor plan and leads to the two upper floors reserved for private areas. Internal atmospheres respond to a quiet color palette: white painted ceilings and walls contrast with the smooth concrete pavements. The large sliding glass doors of the concrete extension constantly remind all the inhabitants of the daily comfort emanated by the small green garden of SH House…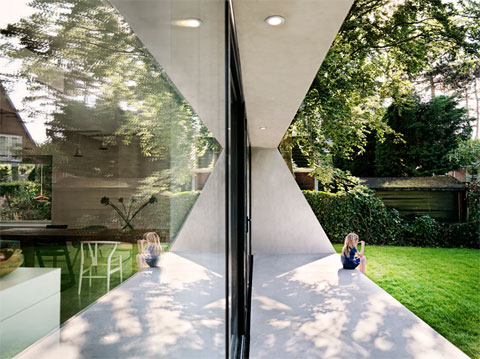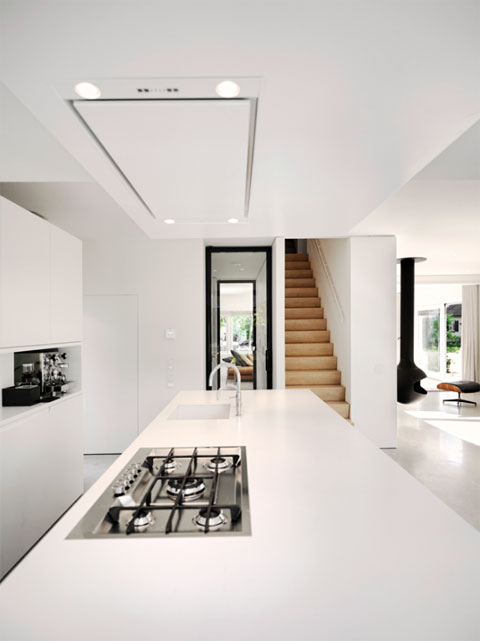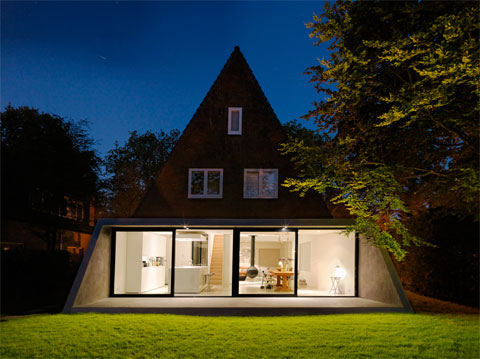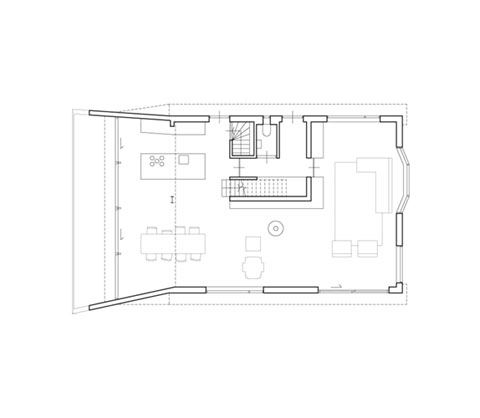 Architects: BaksvanWengerden Architecten
Photography: Yvonne Brandwijk and Kaj van Geel