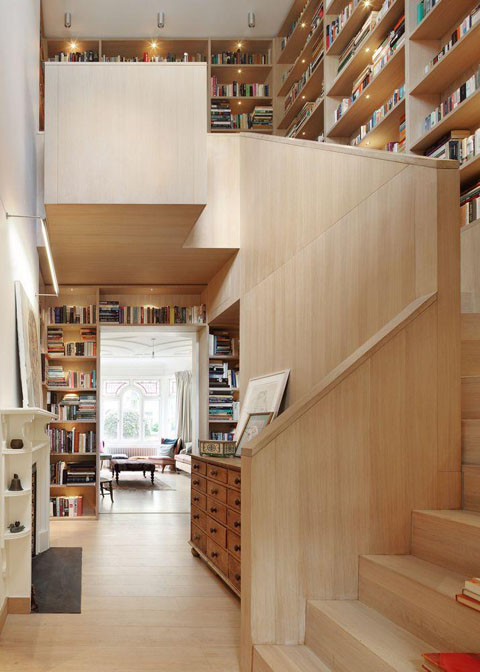 Can a book play a vital part in the design of a modern house extension? The answer is positively yes! and to demonstrate such a remarkable capacity there's an undeniable tiny statement called Book Tower House Extension in London, UK. The client's need for storing a large book collection determined the conceptual approach given to this special home extension. In a very pragmatic and poetic solution, walls of books fold around a wooden staircase where a small study area allows a comfortable use of this unique domestic library. A little pearl is now available for all inhabitants to enjoy…
but this new extension project still features a couple of surprises waiting to be discovered: a new dining area connects the old kitchen space with the existing garden. In fact, a small zinc-clad volume – containing this small program addition – offers a new elevation to the ancient brick house punctuated with a magnificent glass door and an L-shaped window bench.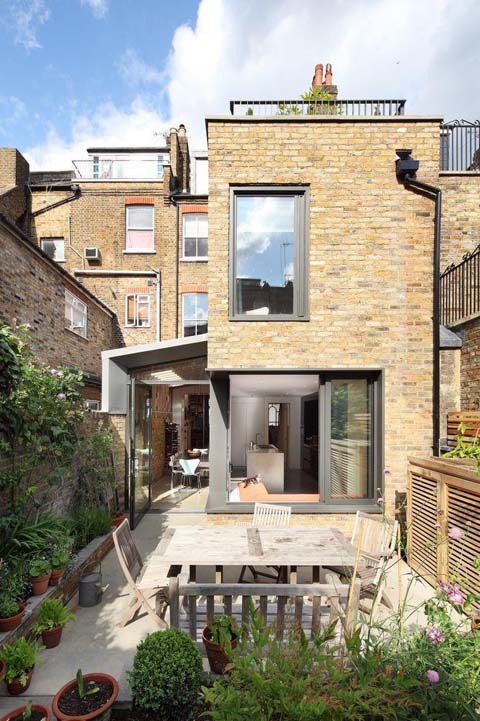 Exposed brick assumes a significant part in this special operation connecting the old with the new: a new wall serves as a permanent scenario for the new dining room establishing the balanced relation between the garden brickwork and the extension volume. Also wooden ceiling beams compose the entire length of the house extension creating modular shelves along the top of the new brick wall… Maybe a subtle reference to the innovative library staircase that precedes it?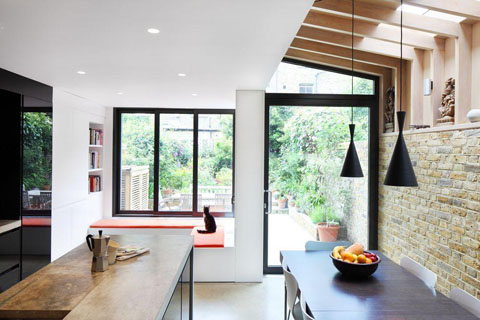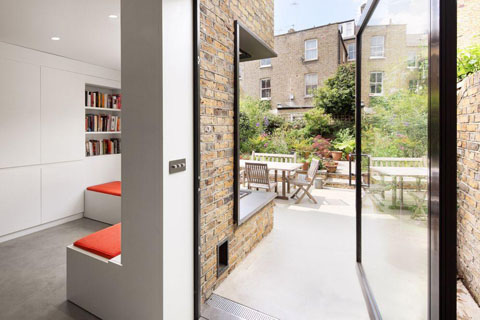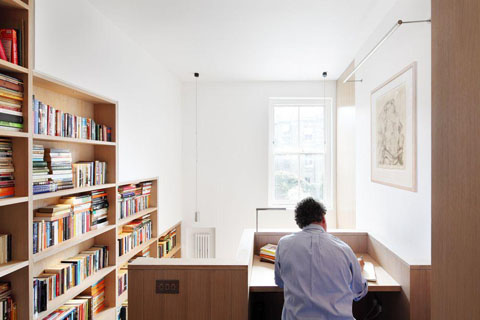 Exposed concrete was chosen for pavements and also for the kitchen island counter. White painted stucco completes the rest of the interior surfaces…along with a colorful collection of a hundred books filled with an endless combination of words that wait patiently to be discovered…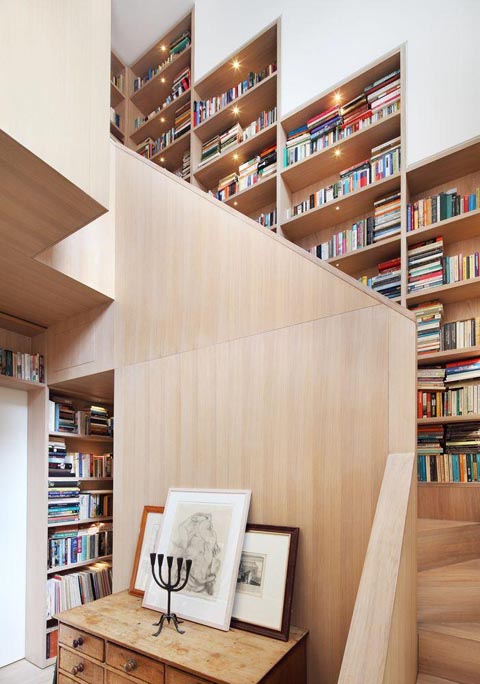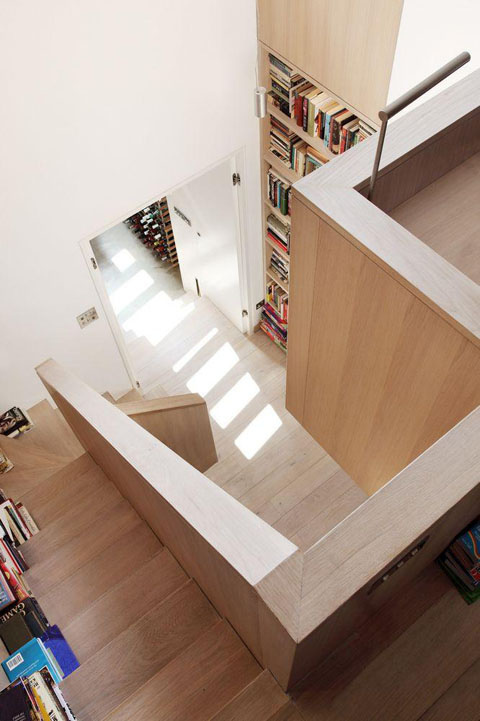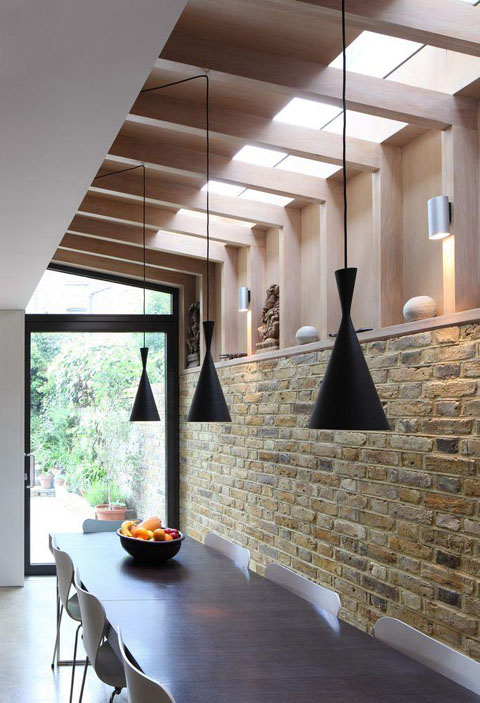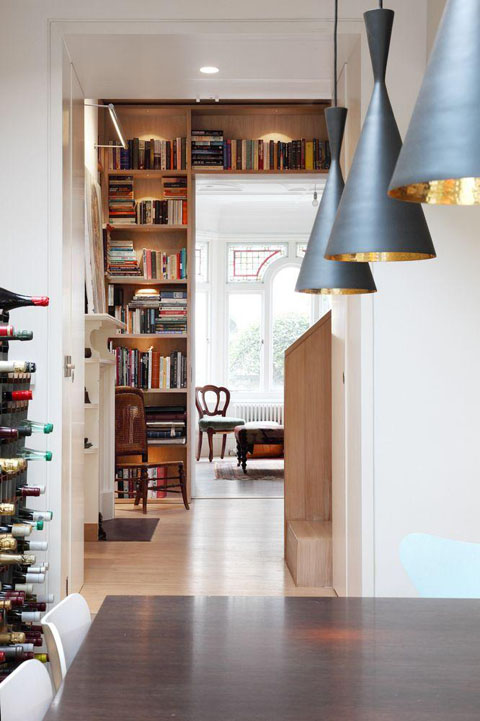 Architects: platform 5 architects
Photography: Alan Williams Photography