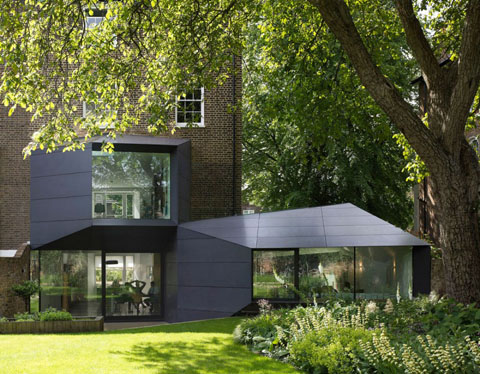 Here's a fine example of how to transform a classic English Victorian semi-detached villa into a contemporary home. Located in London, Lens House is a 19th century building that has been extended in time and space: two new volumes were added to this ancient architecture as a manifest of modern needs.
The new house extension has a total floor area of only 70sqm and is distributed in two separate levels. The first volume wraps around the brick walls at the side and rear of the house to make a small home office, while the second volume extends out at the back to increase the size of the first floor living room.
Transparency seems to be the main concept behind the new construction: a series of large apertures framed and connected by large trapezoidal planes explore visual interaction between indoor and outdoor spaces. These enormous windows bring light throughout the day into the interior and also the garden's quiet atmosphere by framing wonderful views of a walnut tree.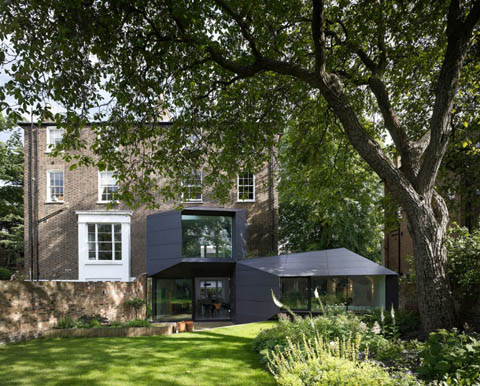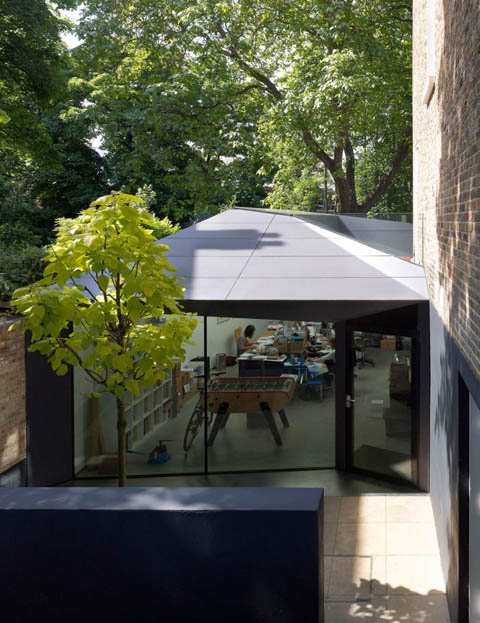 The living room's projecting bay window pulls light from above into the living room through a segment of its roof. Beneath the bay window a new wall of glass slides open to connect the dining room with a small outdoor patio. From here a hidden door creates a second entrance to the office area.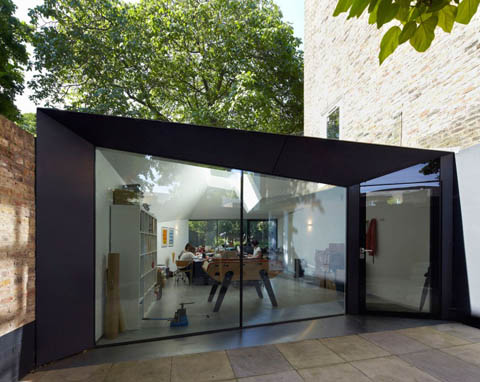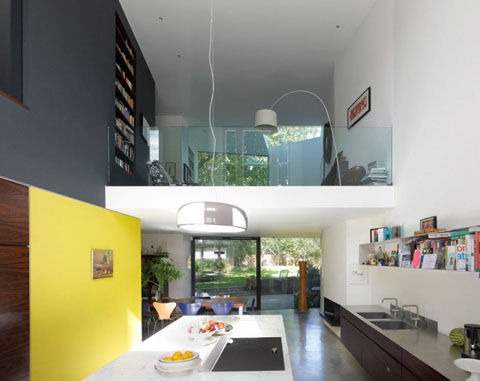 The volumetric look of this modern extension is quite similar to the folded surfaces of an origami: where the side and rear projections converge, seven surfaces come together at one point. Grey metallic panels – along with glazed openings – compose the external skin of Lens House extension giving an impression of architecture without mass and weight, especially when standing right next to a heavy brick building…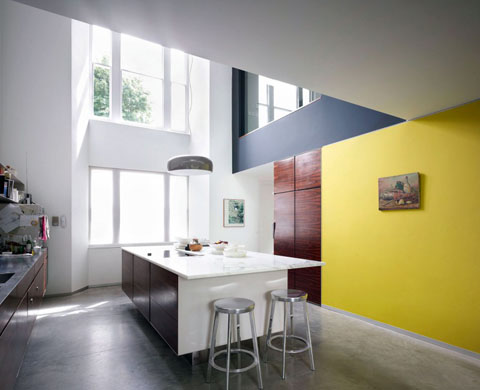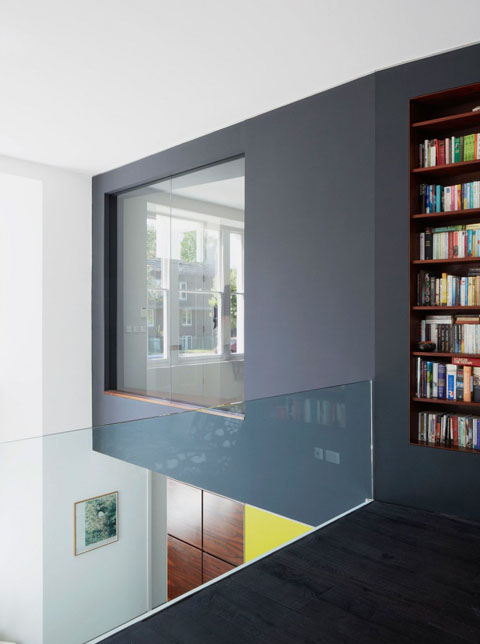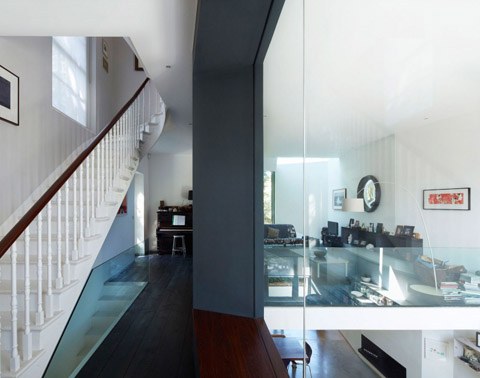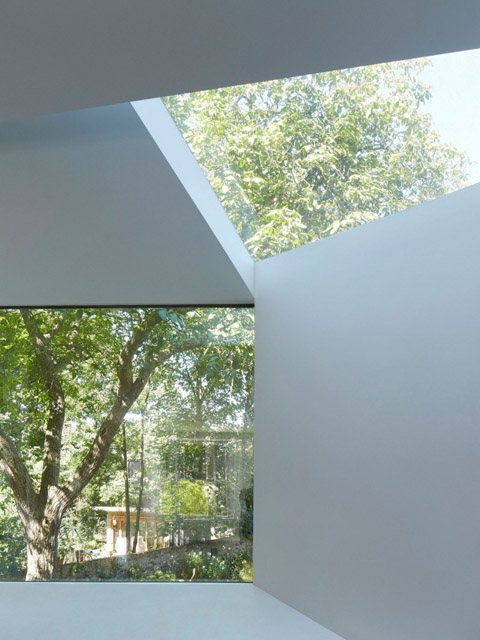 Architects: Alison Brooks Architects
Photography: Paul Riddle