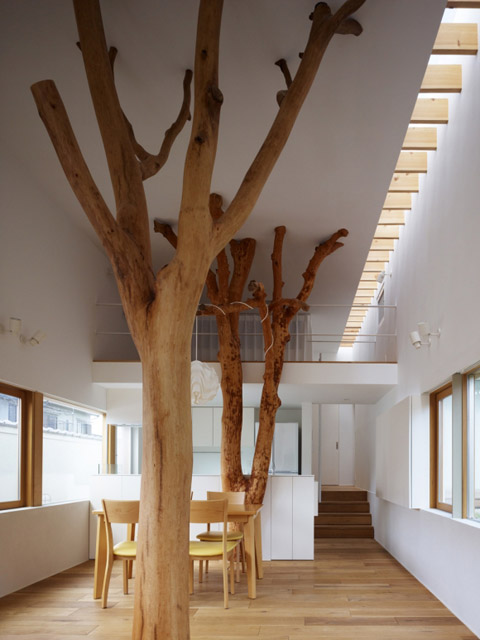 A house extension gives shelter to trees that felled in order to allow its construction – Is there something more inspirational and poetic than this? In Kagawa, Japan a two-story extension occupies the garden of a 35-year-old family house, serving as a home for the owner's daughter. The two trees were positioned in the only available spot for the new construction, which lead to an unusual yet brilliant solution: the trees were dried up to become a living part of the interior of the house extension. That's why the name of the building is so enigmatic: Garden Tree House.
The distribution of the program consists of a double-height living and dining room which embrace these two permanent inhabitants. In fact, the trees are used as main structural columns for the ceiling of the house, extending their function beyond aesthetics.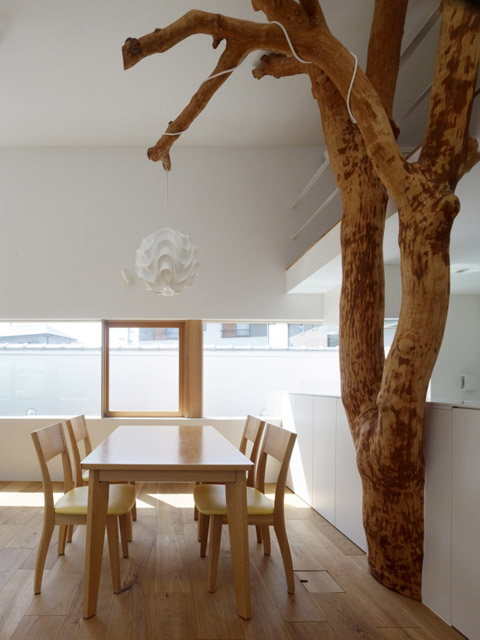 An extending passage with a white curved wall establishes the connection between new and old house. A wooden terrace receives visitors from the outside leading to the entrance area; the ground floor plan is divided in two separate levels, the first is composed by the bathroom, a service toilet and the kitchen area while the second is sunk 70cm down in the ground preserving the natural height of the trees inside the living and dining room.
A ladder gives access to the mezzanine loft that almost reaches the branches. Walls and ceilings are painted white allowing the yellow and brown shades of the trees to stand out… A contemporary homage to the loving memory of two ancient trees is now exhibited at the Garden Tree House.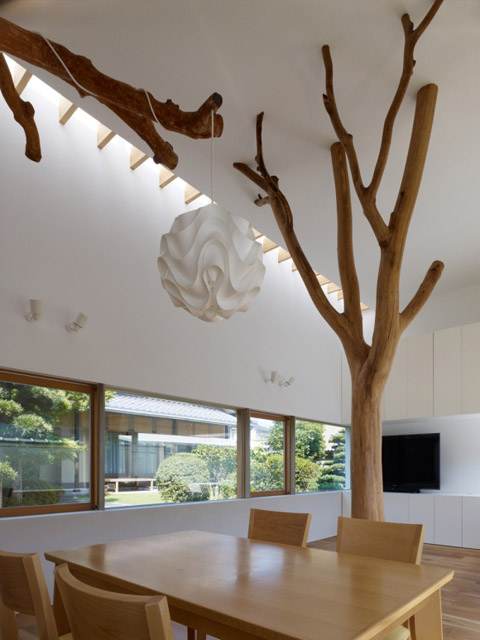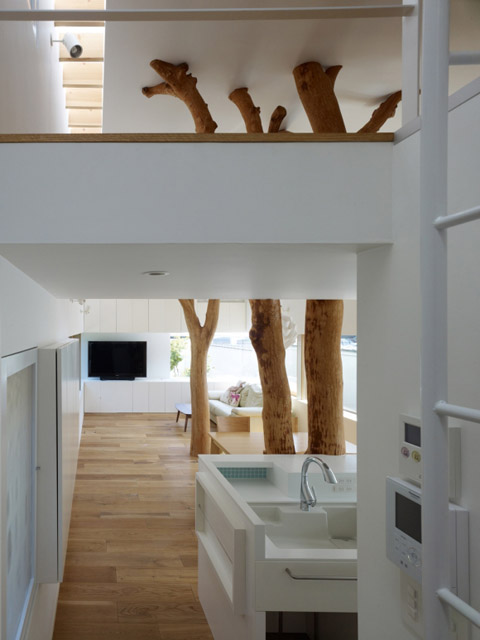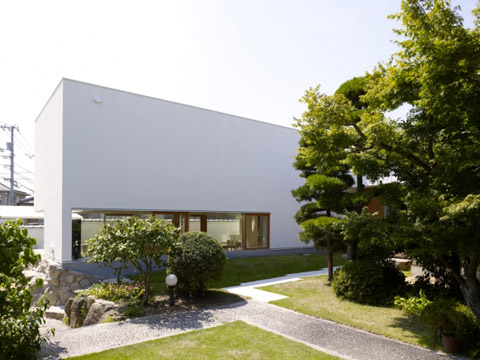 Architects: Hironaka Ogawa Associates
Photography: Daici Ano