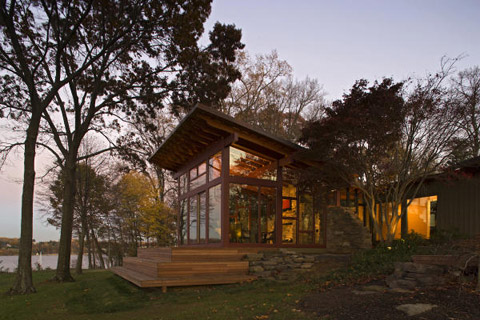 Sometimes a small addition can positively transform an existing building. In Maryland there's a little house extension that brilliantly shows how to add a new meaning to the relation between architecture and nature: Studio Addition.
A ranch house built in the 1970's had a studio space that didn't take advantage of its amazing settings of Chesapeake Bay. Consequently it was demolished and a new studio was built on top of the existing foundation and connected to the main house, taking advantage of the astonishing views and solar orientation.
The old ruins gave birth to an open plan space that captures wonderful views of the private garden, Chesapeake Bay and the distant horizon. The existing ranch house finally conquered its desired vantage point!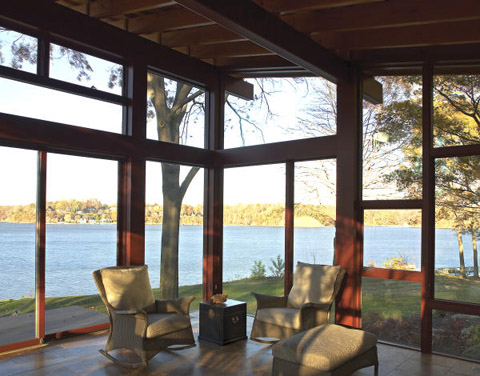 A new fireplace was incorporated in the remaining ruins of the old studio, flowing indoors and out between two ancient Japanese maple trees. The red steel frame supports a floating wooden planked ceiling while ceramic tiles cover the pavement. A large wooden deck extends the interior area to the exterior garden making the perfect spot to enjoy a sunny day in total relaxation.
In fact, all the three facades are fully glazed in order to absorb all the changes that occur in the landscape. Studio addition proves how a tiny architectonic gesture can revitalize a lost relation between an existing building and its natural context.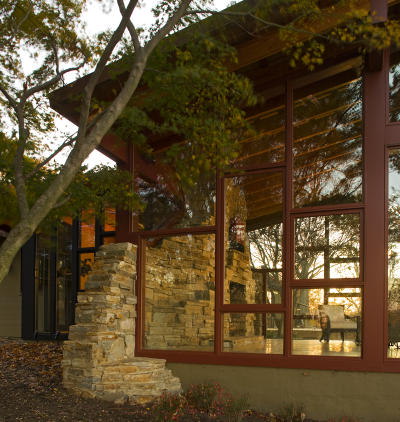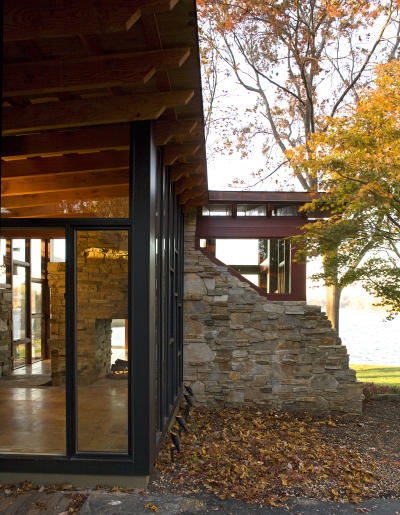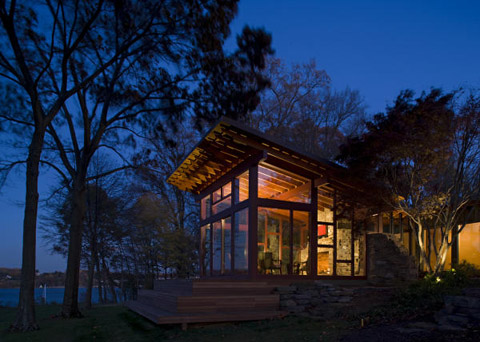 Architects: Bohl Architects
Photography: Ron Solomon