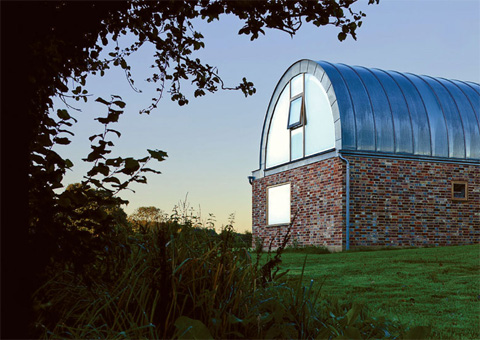 Let me introduce you to a beautiful extension of an old farmhouse in south-east England: Hawthbush Extension. A distinctive detail turn this simple building into a contemporary tribute to traditional architecture by using a barrel-vaulted roof that references local agricultural buildings. As you can see, an ingenious effort was developed to embrace different times, scales and spaces.
An existing two-story building is now enriched by the presence of this new addition: the extension volume establishes a skewed angle with the old residence and stands connected to it through a glass corridor. An open space for social areas compose the ground floor plan – kitchen, dining and living areas – taking full advantage from south orientation. The first floor is exclusively reserved for a magnificent master bedroom and bathroom… and what an impressive space it is!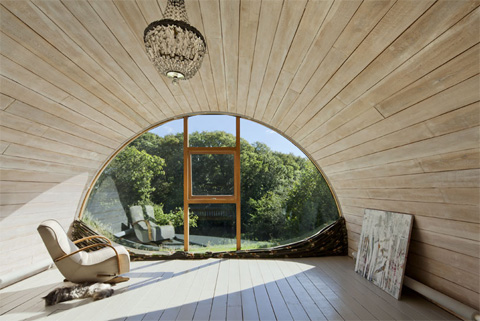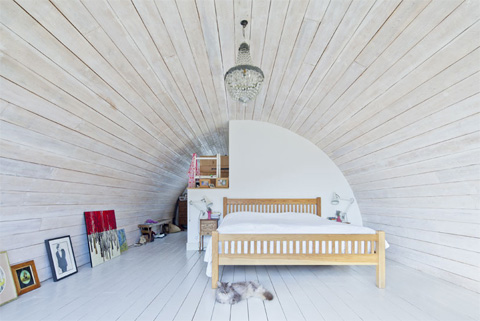 Remember the initial description of a barrel-vaulted roof? Well, a concave ceiling result from this unusually shaped roof being also emphasized by internal horizontal cladding, directing everyone's attention towards a semi-circular window at the end of the master bedroom. A panoramic view is continuously exhibited to the lucky inhabitants of this private en-suite.
However, there's a similar situation on the ground floor: the kitchen area can be generously opened up to the garden with a set of timber-framed glass doors that open onto the patio.
In order to maintain a balanced relation with the original building, a brilliant solution was found: a coated steel roof arches over brick walls reclaimed from a nearby farmhouse, invoking the structural language of local agricultural buildings. Hawthbush extension is so perfectly fitted into the rural atmosphere of Sussex Downs that it appears to have been there all along…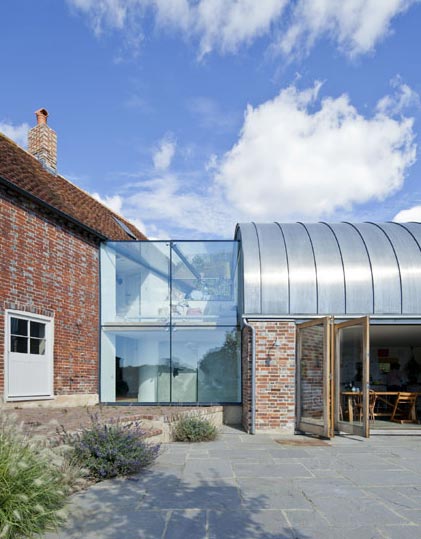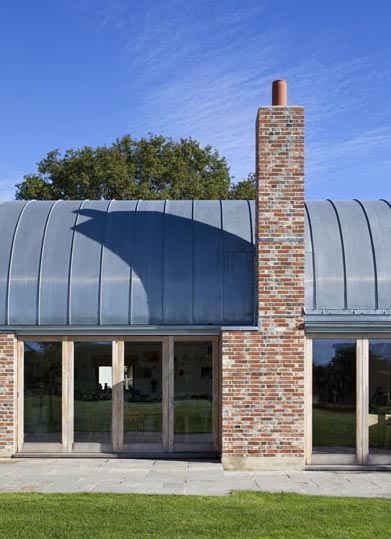 Architects: Mole Architects
Photography: David Butler