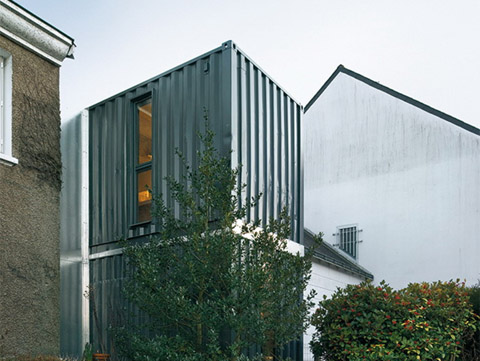 In Nantes, France there's a wonderful example of how to merge recycled containers with existing architecture: House extension. The request for a small extension for a suburban 1960's house lead to a pragmatic solution that takes full advantage of the mass produced module designed for transportation worldwide: steel shipping containers.
Its scale and volume were totally appropriate for the new program – a space to expand the existing living and dining rooms on the ground floor and a new bedroom and bathroom on the first floor. A total floor area of 57sqm was added to the west facade of the existing two-story building…and also a new architectonic language that fully explores the principles of prefab to create a quick addition to the original house.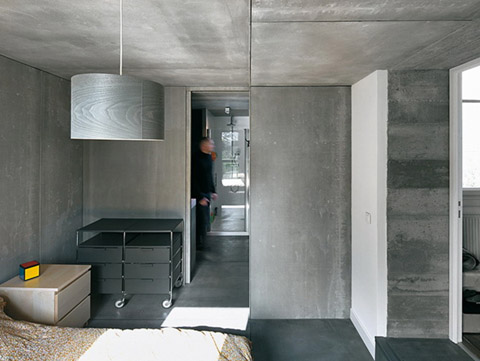 However, the most difficult problem when it comes to connecting permanently two different realities like these, is the contact points. House Extension presents a clever solution for this issue by using a third material: wood. A small wooden skeleton establishes the bridge between the 1960's stucco and the steel container.
Interior partition is made by wood-cement paneling in order to create a distinct atmosphere between the original and new areas. Long live prefab architecture and recycled shipping containers!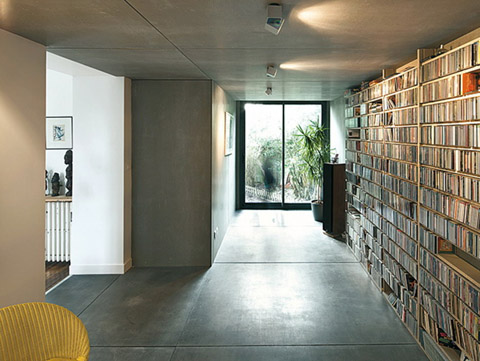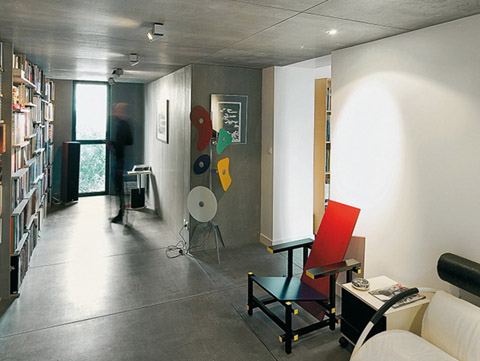 Architects: Christopher Nogry Architect
Photography: Stephane Chalmeau