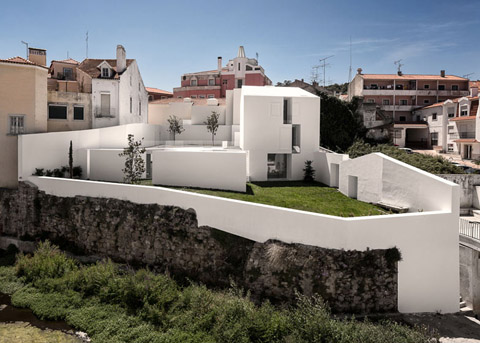 The meaning of transfiguration refers to the experience of momentary divine radiance. Sometimes the phenomenon of transfiguration can be permanent and very meaningful, especially in architecture. An old ruined house has become a bright white manifest of contemporary architecture. A three-story house located in Alcobaca, Portugal, was object of a profound experience of enlightenment and renovation. A large irregularly site on the edge of the river Dull was the stage for this enigmatic transformation.
The principle behind the conceptual process respects the desire to extend the existing building, turning white each and every surface inside and out in order to contrast the brown and pink tones of the surrounding context. The functional organization takes advantage of the site's topography by establishing the entrance area on the middle floor, where a central staircase leads up and down towards either a top floor mezzanine or a lower floor living room.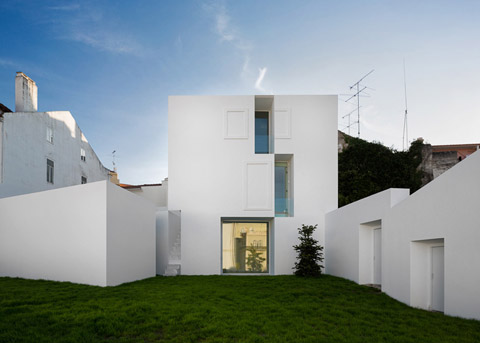 A three-story void dominates the distribution area making the bridge between the old perimeter and the new house extension. On the lower level a clear programmatic disposition was conceived by placing social areas in straight contact with the L –shaped garden that wraps around the edge of the building and is bounded by white perimeter walls.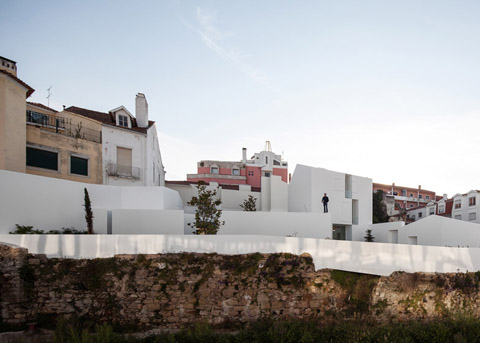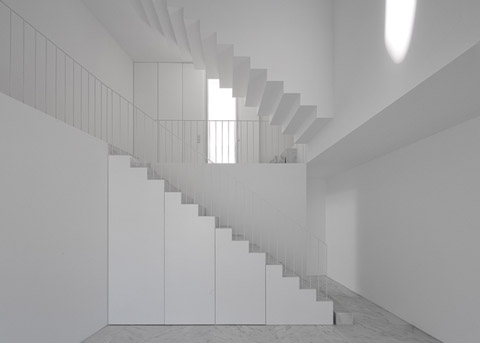 Three bedrooms, illuminated and ventilated by a series of small square courtyards, compose private areas of House in Alcobaca. A final note: narrow vertical slices function as the new windows overlapping the white-painted frames that housed the windows before the renovation. Only the green grass and the stoned pavement contrast the immaculate white behind this transfigured residence…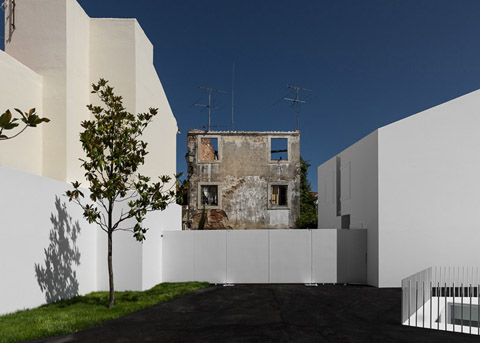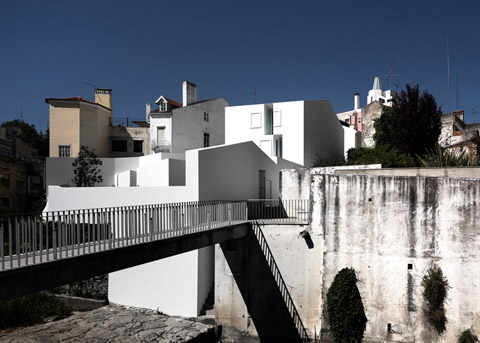 Architects: Aires Mateus Arquitectos
Photography: Fernando Guerra