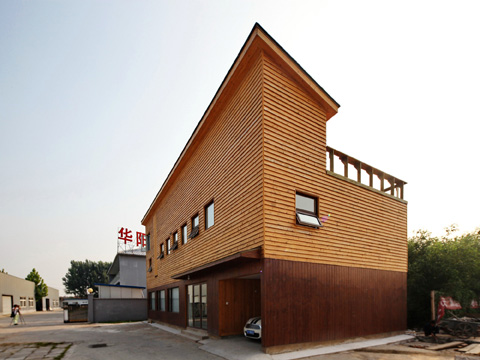 A modern approach to increasing the area and number of floors of an existing house is often related to light-frame construction. Usually, wood assumes the main role in this building technique based around vertical structural members, providing a firm frame to which interior and exterior wall coverings are strongly attached. A roof made of horizontal ceiling joists and sloping rafters covers the light-frame structure guaranteeing the necessary stability for this wooden skeleton. In Beijing, China there's a good example of such a technique: W House – a single-story building made of brick walls and tile roof was totally renovated and expanded into a three-story building concealing a studio and a residential program.
A series of conceptual options were developed in order to merge the original brick structure with the new wood extension. The organization of the program followed a simple guideline that determined the boundary between studio and living spaces: the ground floor plan is composed by all the service and studio areas: garage, bathroom, guestroom and three different studio rooms. An open staircase placed in the double-height studio establishes the access point to the upper residential levels.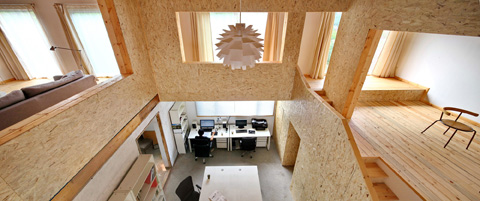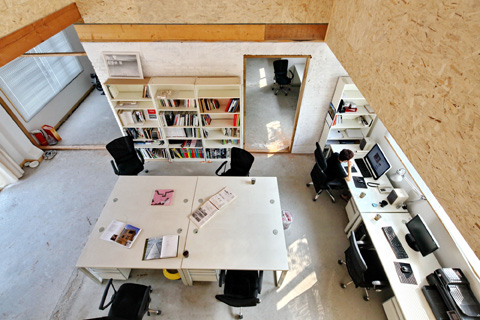 The first floor gathers all social areas around the void located above the studio: kitchen and living spaces are connected directly while the dining room is positioned at a lower mid-level area. Only a bedroom is required inside W House and stands properly divided from the social zone, with its own bathroom and also a loft area accessed by a ladder.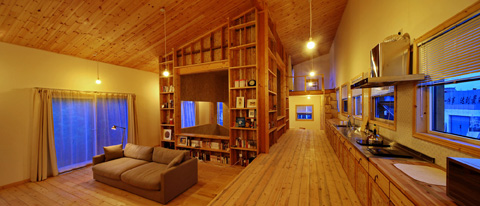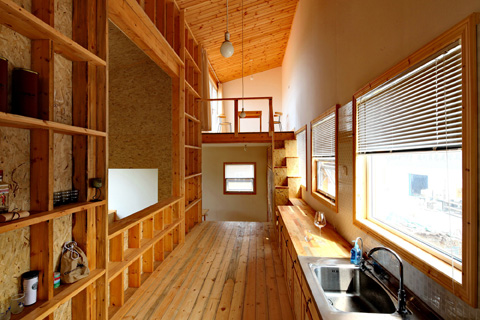 OSB paneling cover the interior walls while wood flooring and ceiling complete the white bright atmosphere that irradiates inside W House. An architectonic metamorphosis was achieved when an ancient brick structure expanded into a light-frame construction…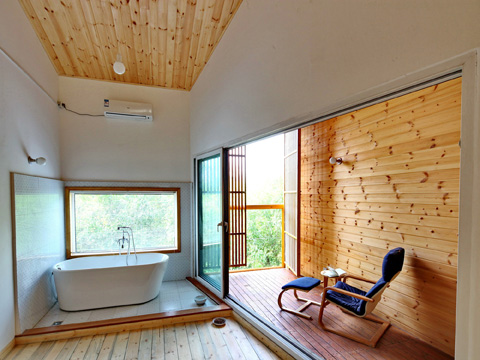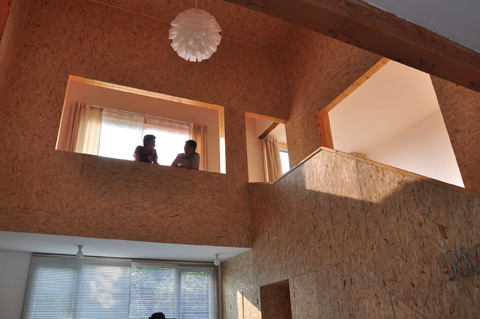 Architects: Slow Architects
Photography: Fei Zhmei