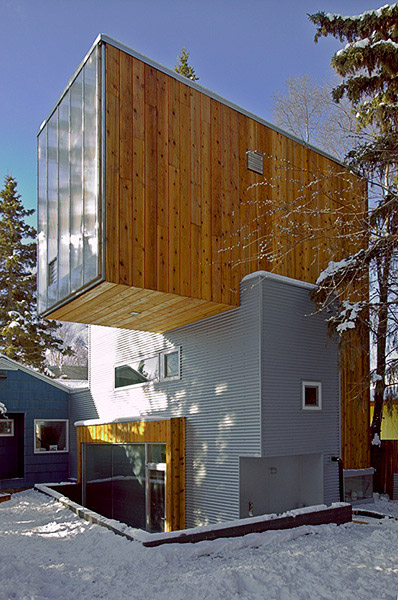 One might say that when an existing building is extended in space and volume, an addition takes place and a collection of various architectonic elements dominates the new composition. Sattler Smith Addition is an inspiring example of a modern renovation and extension to a small 1950's suburban house in one of Anchorage's older neighborhoods in Alaska.
As in all types of architectonic extensions, a confrontation between old and new elements is inevitable: the existing house presented a traditional ranch design with a pitched roof and a small floor area – now increased to 185sqm. Two vertical volumes clad in steel siding were added to the existing ranch house and created a positive tension between old and new.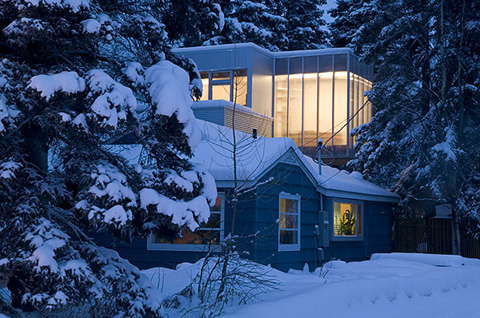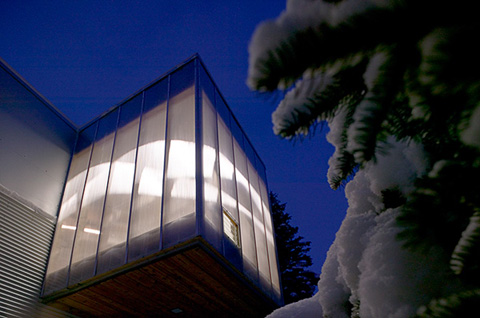 The front addition is composed by a new entry area and also by a guest loft on the upper level. This new volume rests on steel pillars in order to preserve the root system of nearby trees.
The back addition follows a different approach to the residential program with a semi-sunken living room generously opened to a private courtyard. A staircase is hidden behind a yellow painted wall leading to the bedroom area where a panoramic view to the surrounding trees enters the interior space.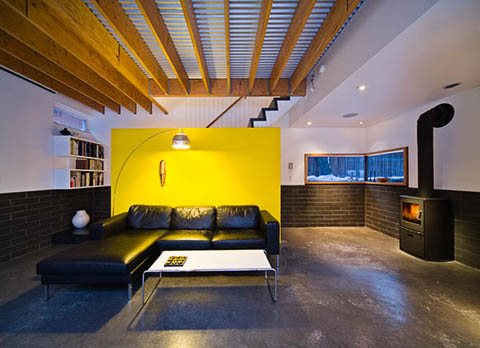 A sun room, a greenhouse and a deck on the upper floor are flooded with daylight while the windows towards the deck give a sense of openness and offer views to the mountains.
The exposed concrete block walls extend into the landscape through floor to ceiling glazing offering a privileged relation between inhabitants and nature. Sattler Smith Addition demonstrates how to efficiently blend different types of constructions into a single architectonic expression.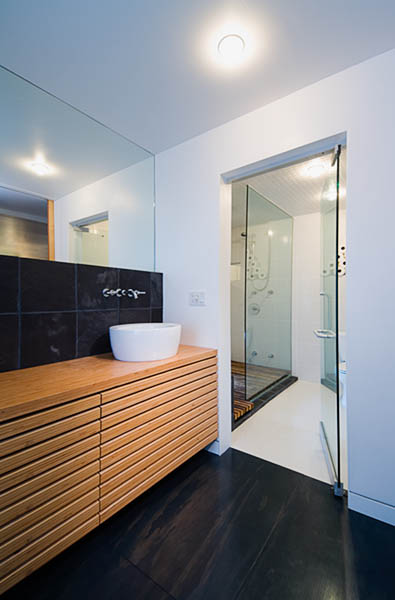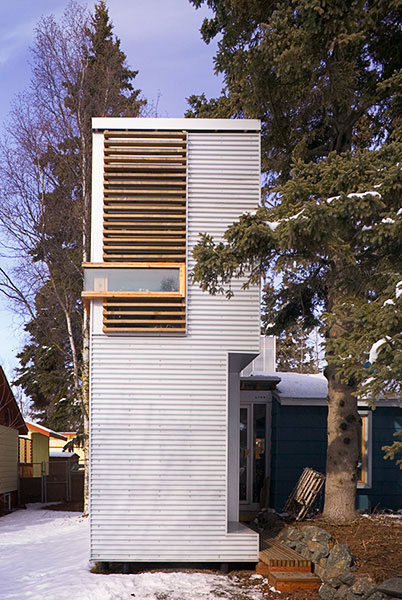 Architects: Mayer Sattler-Smith Architects