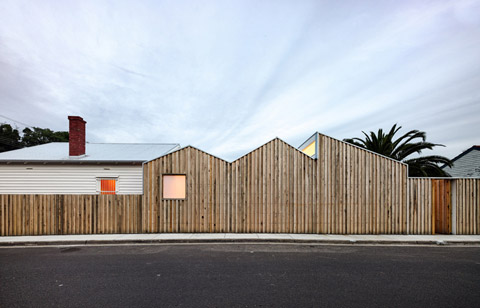 How amazing is it for a family to see their former home being double-sized in the gentlest of ways… In Melbourne, Australia Profile House testifies such a remarkable conquest by extending the original 87sqm house by an additional 83sqm of total floor area. This unique architectonic transformation happens in a single-story building, using a new facade, referencing the surrounding brick and corrugated iron warehouses as well as the timber-clad exterior of the original building. A special effect was developed here: a wooden wall with a silhouette of three small buildings lines the edge of this contemporary house extension.
Three existing rooms and one small bathroom were left intact while kitchen and dining spaces were increased. A new playroom, living room and bedroom suite were added to the former program. The dynamic profile of the building lead to a rich composition of angled ceilings – different for each new space – bringing daylight in through high-level windows and roof-lights.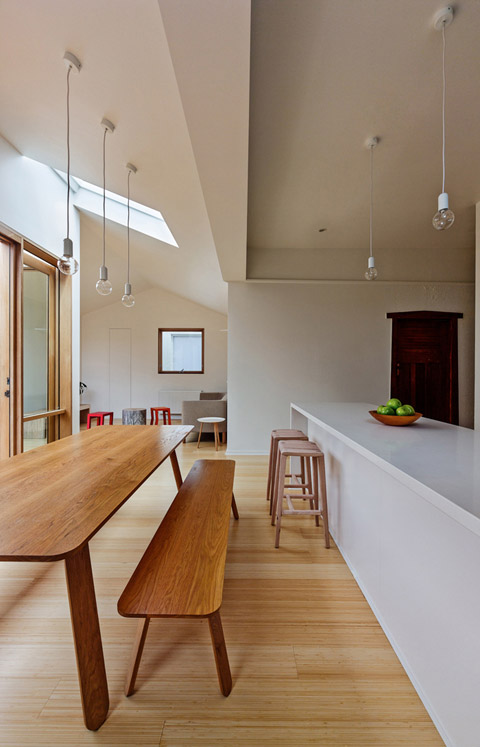 Providing natural light, a split-level courtyard is positioned on the east side of the building so that both dining and living rooms can widely open to the outside area.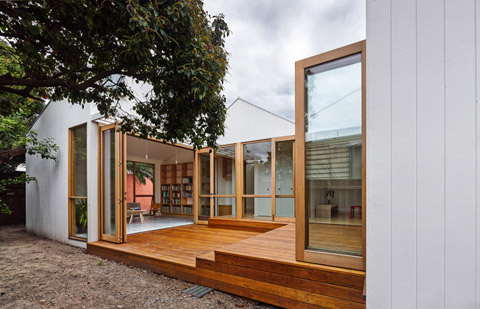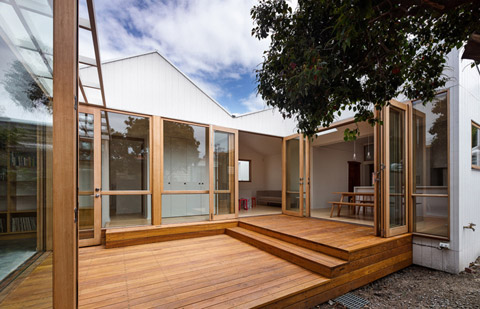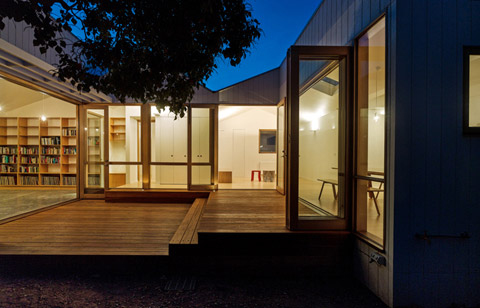 The interior reveals a balanced relation between white painted surfaces and bamboo flooring: the framework is totally made of wood, as well as the wooden deck of the split-level courtyard. Only the polished concrete floor of the new living room escapes the constant presence of organic elements inside and outside Profile House…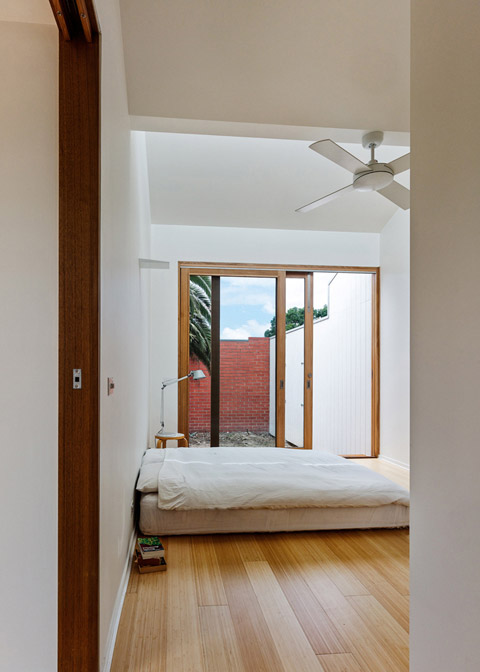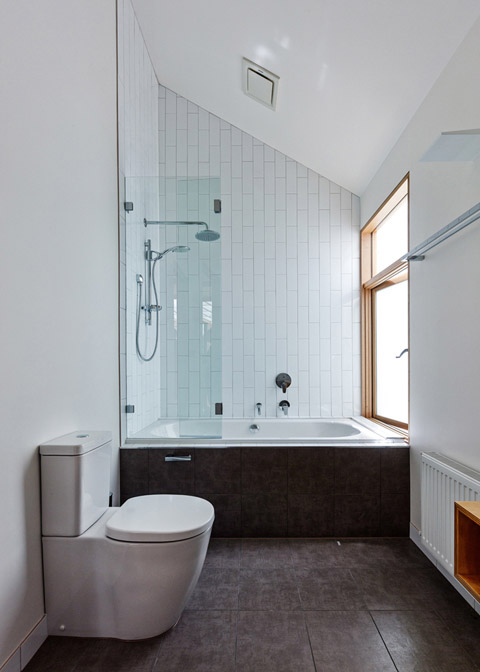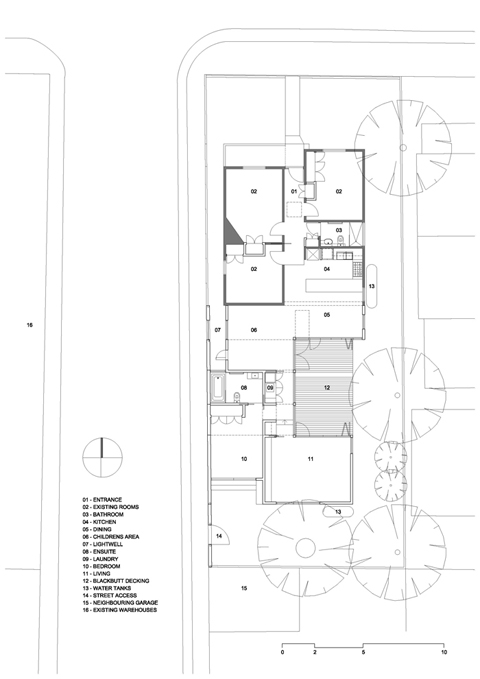 Architects: BLOXAS
Photography: Peter Bennetts