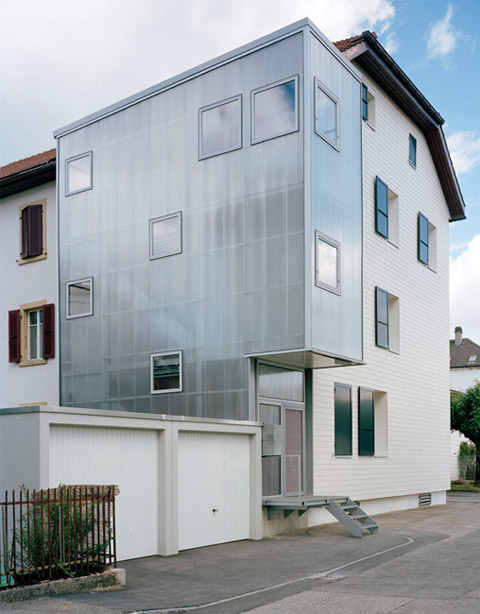 Sometimes a simple extension can resurrect an obscure apartment building like in Le Noirmont, Switzerland. To gain extra space for the existing complex of apartments, a new external staircase was developed. A limited budget lead to the final solution: a lightweight structure composed by standard steel elements assumes the skeleton of this new addition.
Floors, stairs and ceilings are made of raw aluminum sheets while a powerful composition of translucent polycarbonate panels offers a breath of fresh air to the existing volume. A tectonic dialogue was brilliantly achieved in this special interaction of opposites: translucent and opaque here means new and old architecture.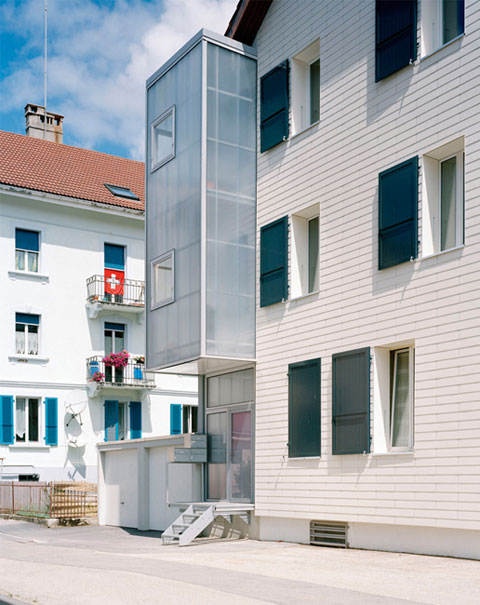 The metal staircase reflects colored light from tinted glazed panels that change color from floor to floor. The illuminated interior gives the building a colored glow at night while allowing people outside to see movement within this translucent tower.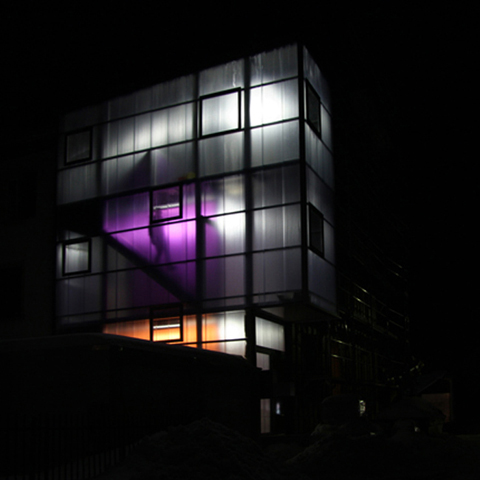 Square-shaped windows are the only transparent element in this surprising project which explores materials, colors and shapes to maximize aesthetics and function.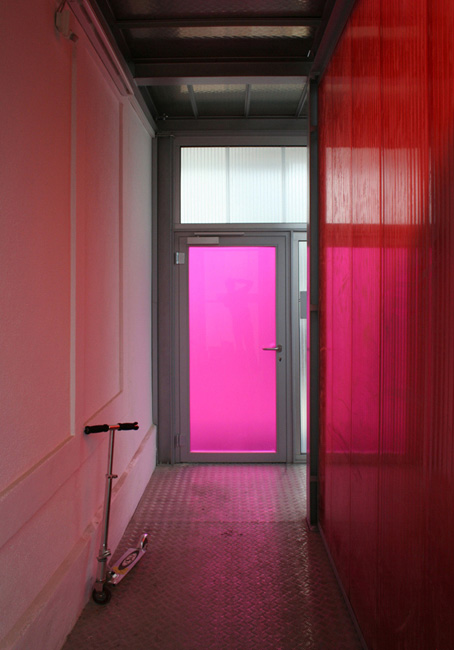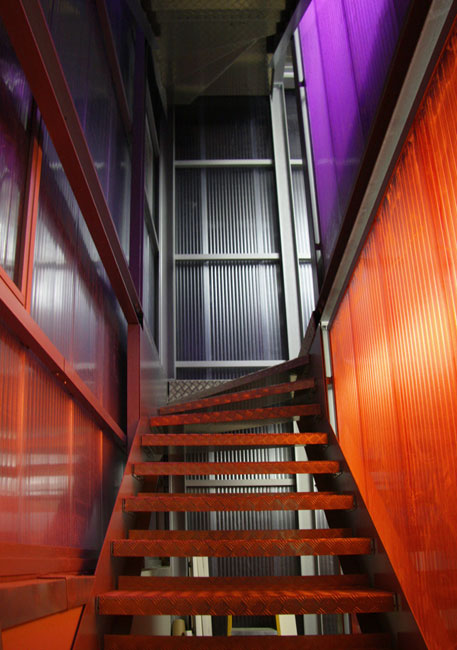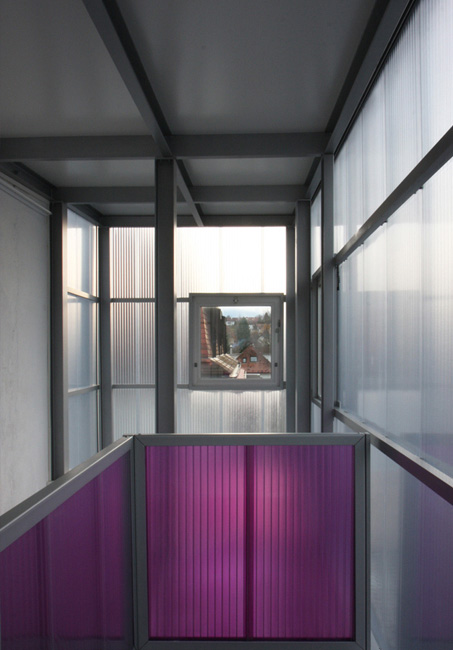 Architects & Photography: Dubail Begert