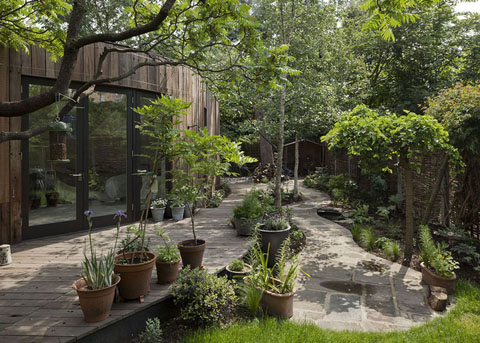 House extensions can lead to surprising outcomes, and the Tree House Extension by 6a Architects is one of these special cases. Don't be mistaken by the name of this project. No buildings are hanging on branches or suspended by any kind of means. On the contrary, Tree House seems to be firmly rooted with the 1830's back garden of two houses in London.
This small house extension was developed to provide a new ground floor bedroom and bathroom to the existing program. However, there's a conceptual approach behind this building that elevates all the conventional standards of a new addition to another level: a reclaimed timber volume shelters the additional program curving around an old tree. An architectonic ode to Nature is now breathing along with all the creatures of the garden!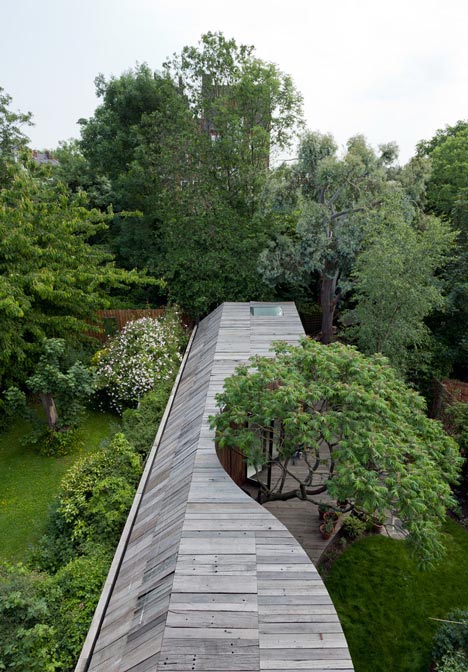 A ramped corridor runs parallel to the rear facade of the existing house, providing a soft change in levels and also connecting the living room with the new bedroom suite, which extends out into the garden. It's all about keeping a direct relation with the grassy surrounding.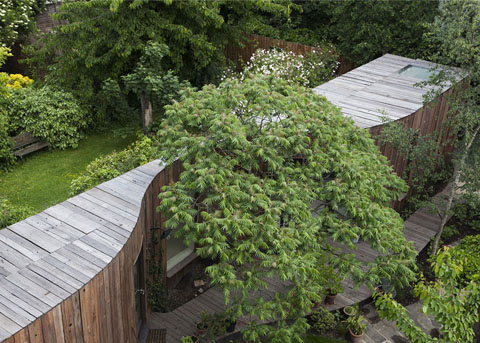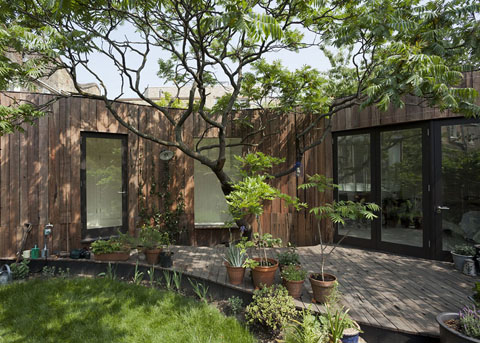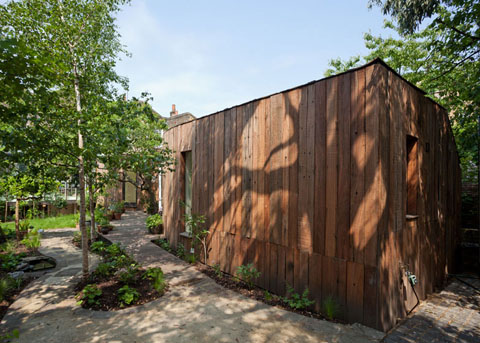 Glazed doors open the space out to a curving timber deck that surrounds the ancient tree and steps down to the garden. While the exterior of this modern extension respects the organic values of wood by using reclaimed timber, white-painted timber panels line the interior walls to obtain the maximum sunlight. A new kind of Tree House is now a vital part of a lucky London house…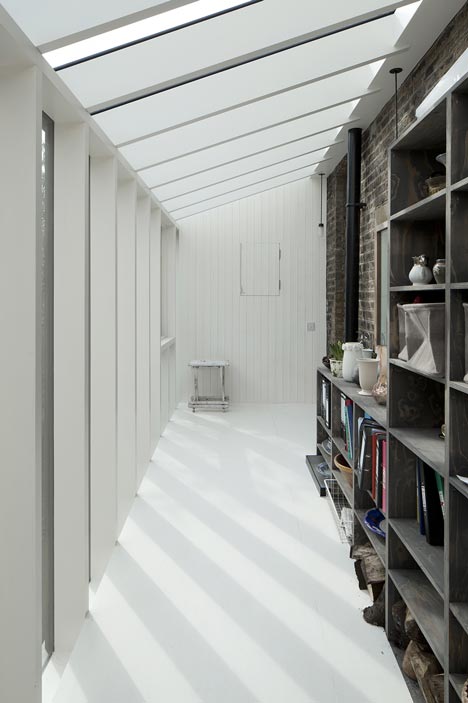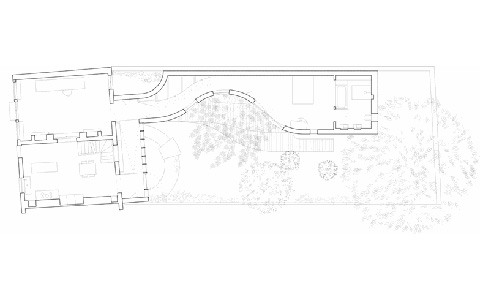 Architects & Photography: 6a Architects