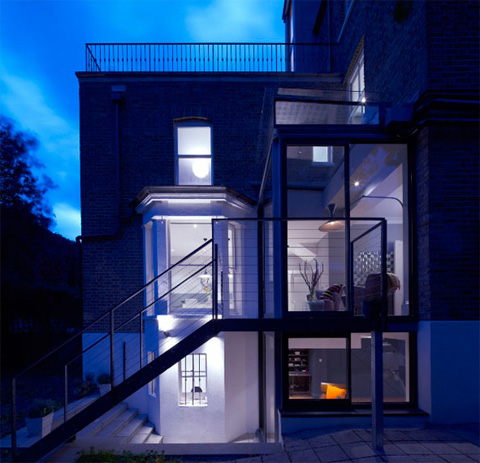 Kempson Road Residence, by Giles Pike Architects, is an 1870's brick house in London that has been updated with an impressive double-height glass extension in the back of the building. Five floors where completely refurbished following a clear intervention that balanced old and new: existing materials like brick and wood established a rich tectonic dialogue with new elements like steel and glass.
The program largely benefits from this ingenious house extension: the ground floor extended the existing media room while added a utility room, a bathroom and a new steel staircase that connects the old garden with the first floor.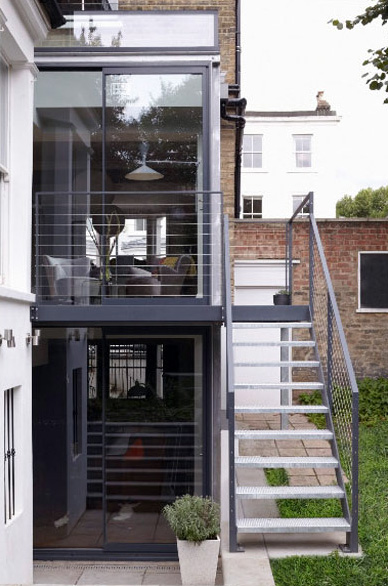 On the first floor the addition provided an open connection between the kitchen, dining room, and living room, resulting in a glass-enclosed sun room that establishes a direct visual contact with the garden. Sometimes, small extensions can offer the most unexpected delights, as the roof of the first floor portion of the extension was conceived as a huge skylight, providing even more natural light than the already generous glazed facade.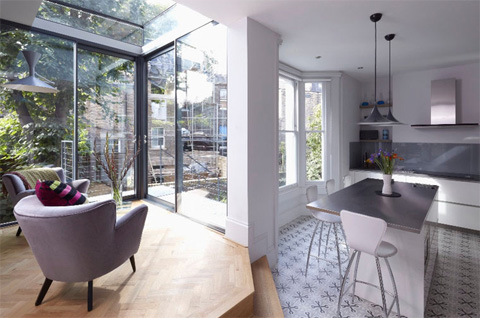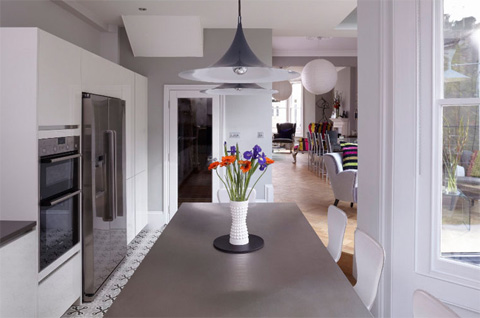 The remaining three floors house the master bedroom and bathroom, guest room, four additional bedrooms and two bathrooms. But, the final surprise is hidden in the fourth level where a roof terrace is accessed via a double-height window that surprises everyone with a framed view over the city of London.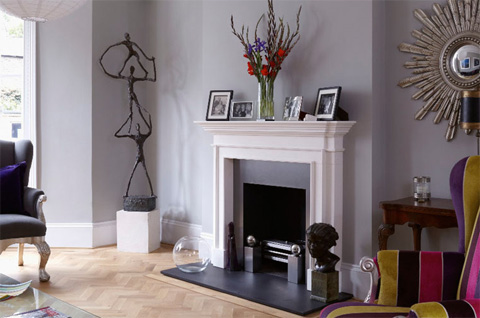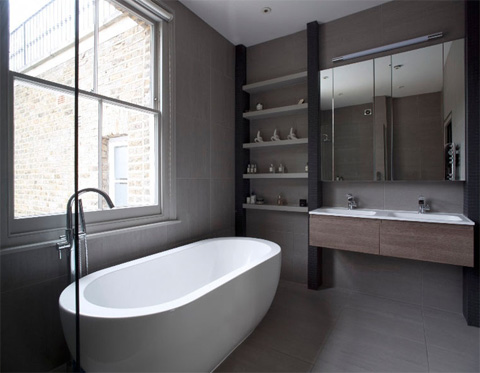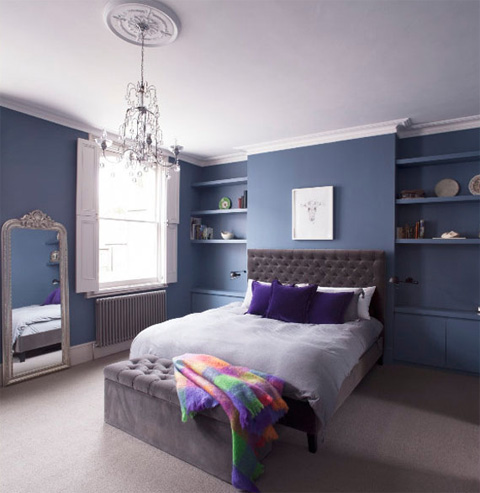 Architects: Giles Pike Architects
Photography: Logan MacDougall Pope