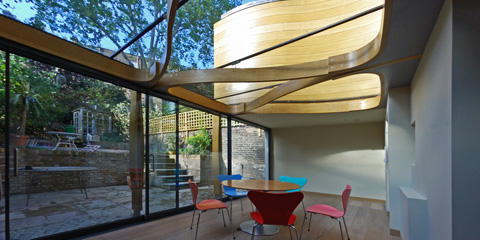 I firmly believe that the best designs are born from challenges, as limitations offer incredible opportunities for genius. In this study and dining room conservatory addition, Barnaby Gunning Architects devised a stunning and modern addition to a registered home in London. The neighboring house built a two story addition that left this home with an overwhelming blank brick wall. The solution was to cover the brick wall with a small first floor study and a garden level conservatory to be used as a dining room.
One challenge was to gently insert a functional study within the not to be modified existing home. The study takes a curvy form, narrow at the existing wall so as to fit within the existing windows. Then it expands out toward the garden with solid side walls and a transparent glass end wall floating over the garden. Within the study the floating shelf desk follows the curvature of the wall. It's all brilliantly lit with a circular sky light that nearly spans the width of the room.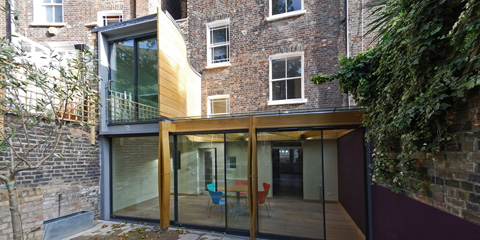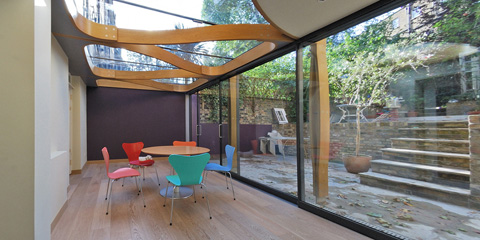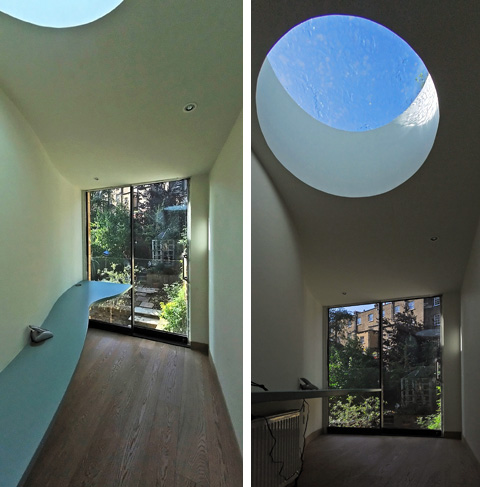 The curve that developed from constraints was then used to devise a sinewy structural system of hand laminated oak beams and columns. They are graceful and delicate and at the same time robust enough to support a roof and walls of glass. The glass roof and wall panels float slightly away from the beams and columns on stainless steel supports. It's a sensitive modern addition to a historic structure.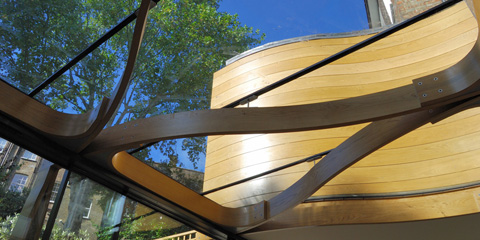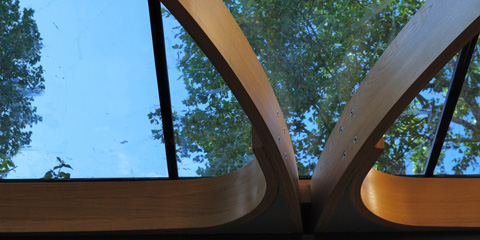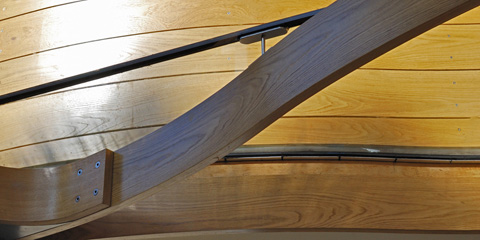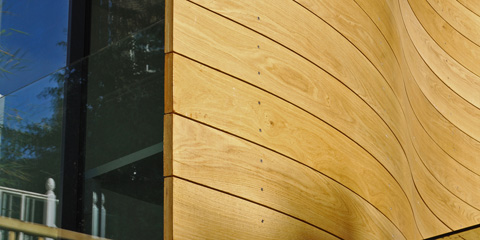 Architects & Photography: Barnaby Gunning Architects
Team:
Barnaby Gunning, Ed liu
Structural Engineer: Price & Myers
Main Contractor: PBS Contracts
Timber Fabrications: Jones Holden