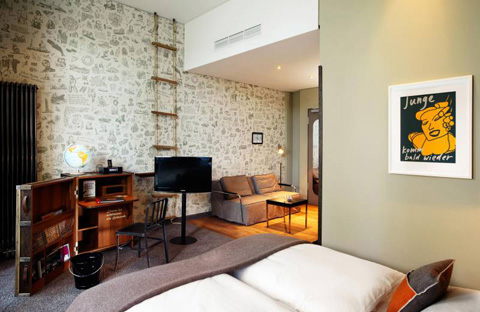 What an incredible and original hotel in the port of Hamburg, Germany. Inspired by real life tales of the sea, ship building, the harbor, and the cultures that weave them all together, this hotel is a reflection of all these influences.
There are 170 cabin rooms that share a wealth of amenities from a restaurant by day and night club by night to a sauna and a variety of meeting spaces. These cabins have all the modern technology you could ask for and even a free bike service for exploring the town. The real beauty is in the details that make you feel like you're at a friend's house, a friend who loves the sea.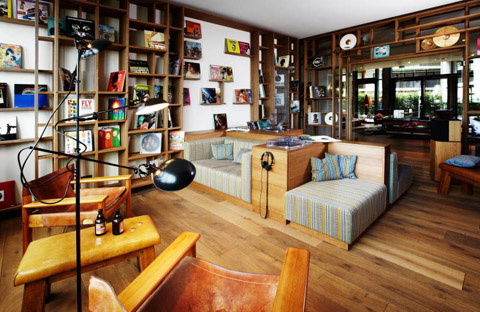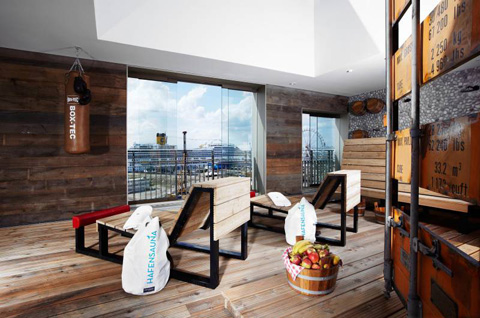 Each brightly lit by day light room is outfitted with wood, ropes, ladders, nets, globes, nature prints in fresh colors. There's nothing dark and dingy here and every piece has a purpose from the sea gull printed canvas pillow to the sea-faring trunk like book case. The captain's cabin large berth, the bunk bed cabin, and every cabin in between offer a variety of spaces designed to accommodate you or your family.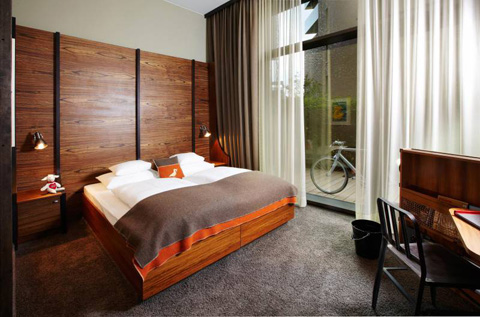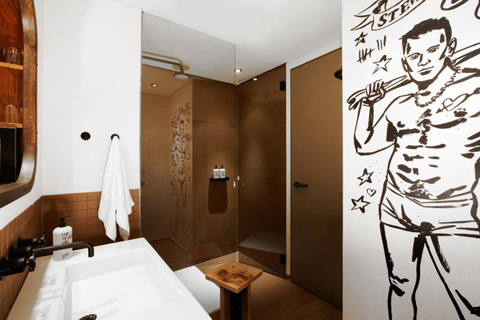 The restaurant acts as the communal living room with a black linoleum floor with safety yellow striping. Molded plywood chairs, black steel stools, and Persian carpeted benches and pillows are multi-cultural. The diner style bar is lined with reclaimed metal and grates and louvers. Modern brushed stainless dome pendant lights line the chalk board menu and breakfast bar. I imagine feeling completely comfortable the moment you enter this hotel and hearing stories that inspired the hotel and stories of new friends made here.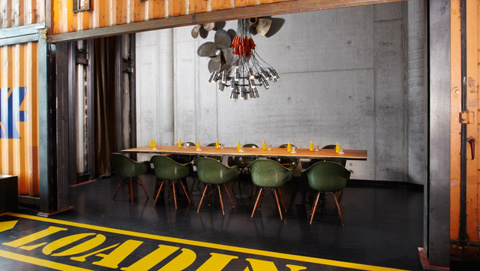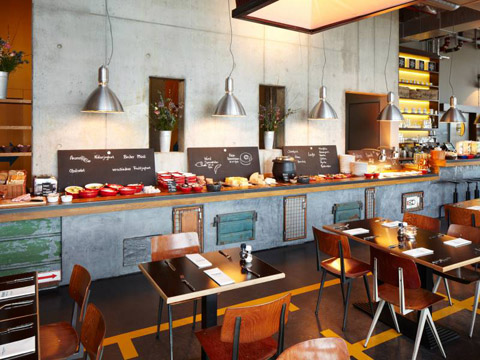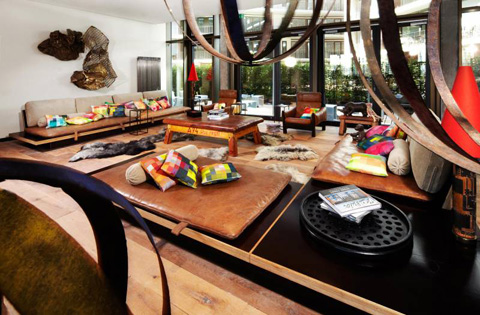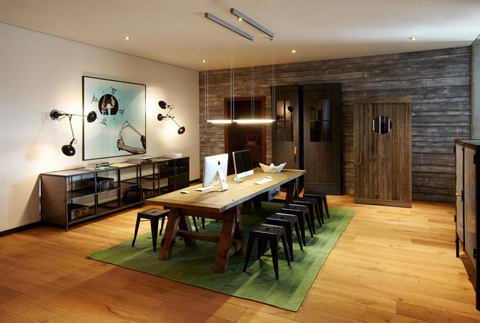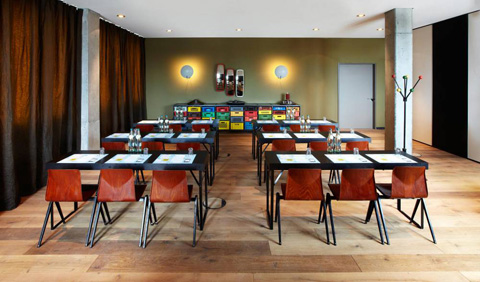 Photography courtesy of 25hours Hotels