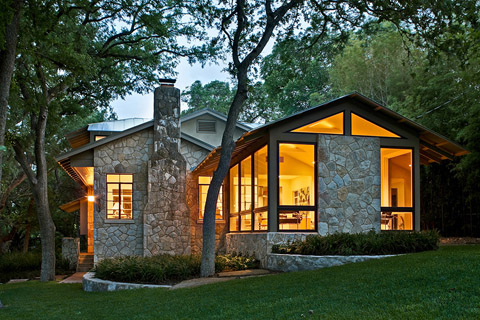 In a park-like neighborhood of San Antonio, Texas, a sweet limestone cottage of just 1,400 sq.ft. has been quietly enlarged, doubled in fact, to accommodate a modern family. The additions were designed with high respect to the original builder and character of the home and the area.
The long rectilinear site allowed for additions on both ends of the home, one for a main bedroom suite, and one for a dining room. To minimize the additions' volume and the overall mass of the home, their bases are limestone and the majority of the walls are glass. Thus the name Little Lanterns, since the new spaces cast a glow in the darkness.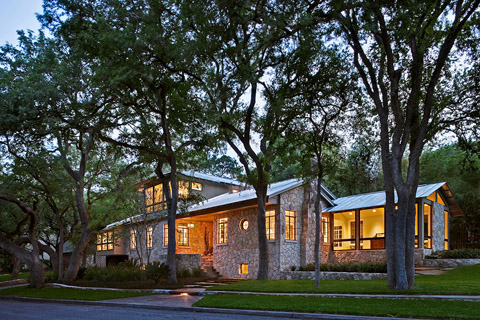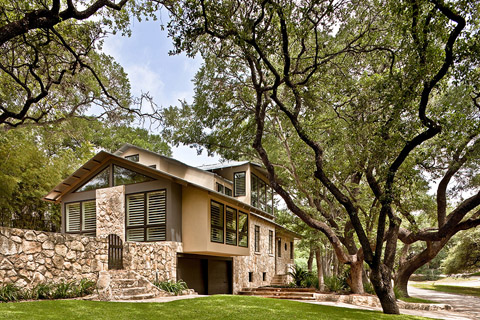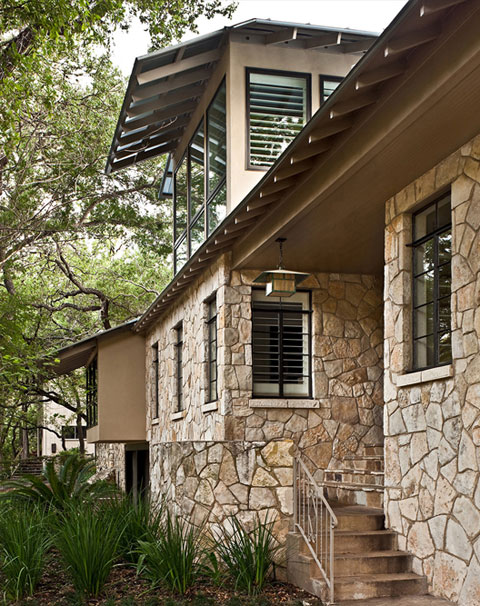 The new main bedroom suite rests over a sunken garage. The gable end wall of glass is intersected by a swath of limestone, in homage to stone chimneys, and topped by triangular windows…ditto for the dining room side. I must believe that the additions bring additional day light in to the charming existing home. Their wood floors mimic the original as do the new bath cabinets, the plantation shutters, and the blend of traditional and modern furnishings.
A central second story addition's true size is not visible from the street. Yet within are new bedrooms that rest in the canopy of the live oaks outside.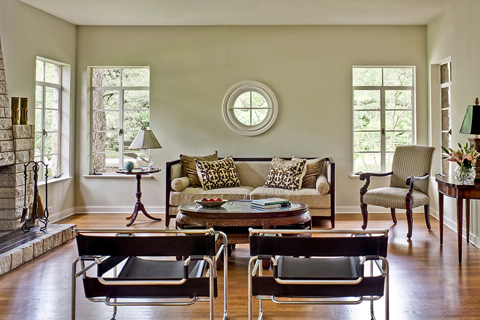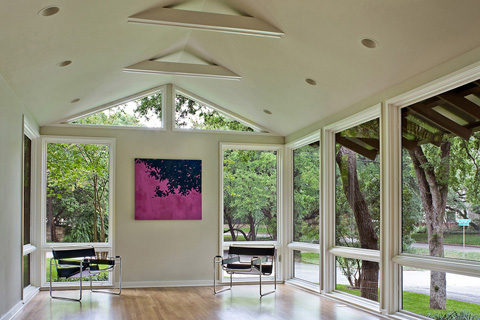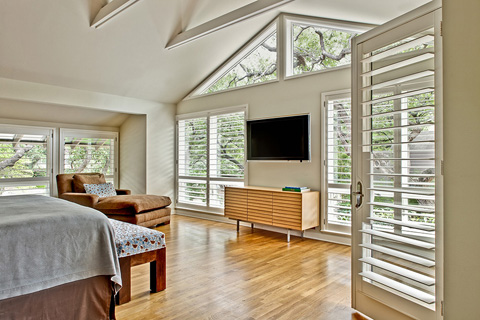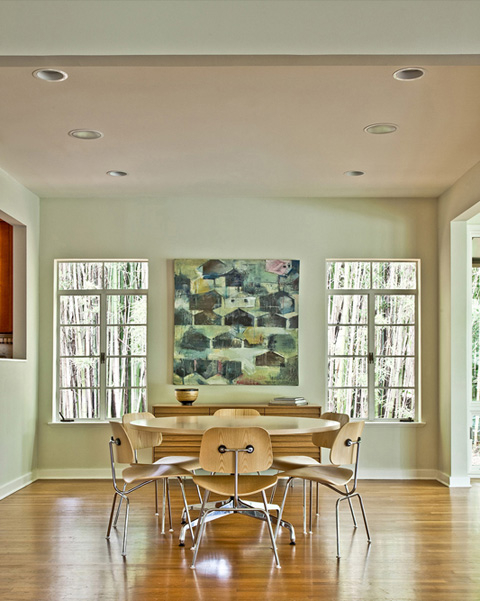 Architects: John Grable Architects
Photography courtesy of John Grable Architects.