ARKit's prefabricated wall panels made even this addition to an historic home on a small site painless. These interlocking panels with integral insulation and wood or plaster interiors are precisely crafted for high performance. Using often undervalued short lengths of timber, in this case red cedar, the sustainably sourced lumber also is inherently pest and rot resistant. In this Melbourne, Australia residence the building addition, interior and exterior, was factory built and assembled on site.
The new kitchen, living, and dining area rest on a concrete slab, heated to warm its exposed aggregate. A double height unit joins the original house with its modern yet respectful expansion.
As part of their standard passive design features, ARKit installed red cedar external sun screens. The wooden shades are angled to reduce the glare of the morning sun on the garden facing window wall. And their natural rusty cedar tones create a rich contrast and depth with their dark grey counterparts.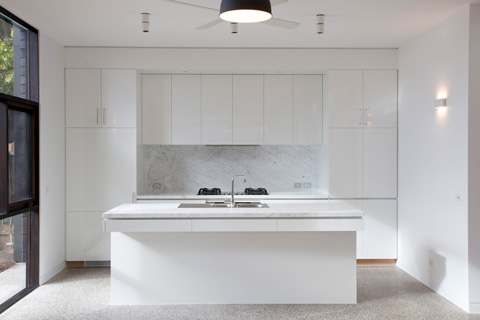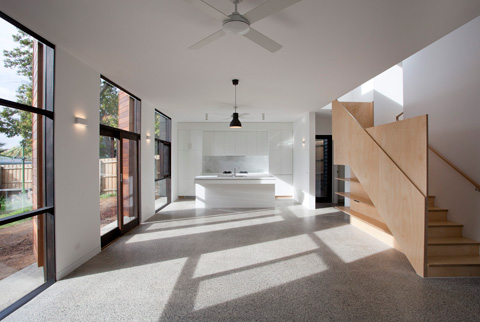 The radiant open interior is lined with tailored white cabinets and Carrera marble counters and back splash on one end. A finely crafted pine plywood staircase is wrapped in open floating pine shelves. I love to see a simple material elevated to art as the plywood is in this impeccable stair.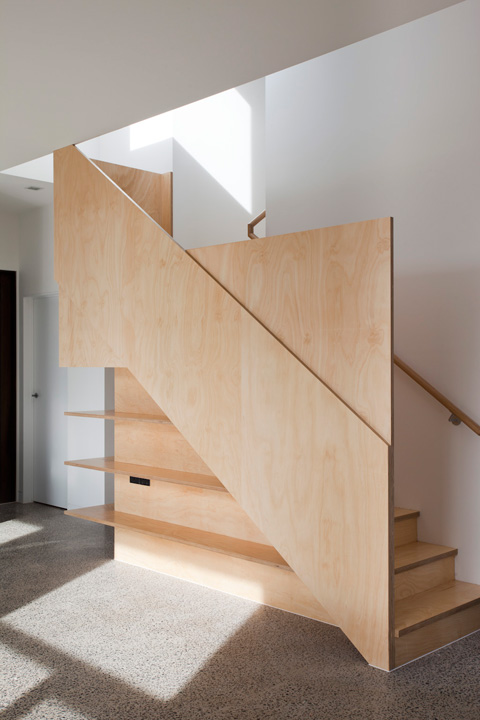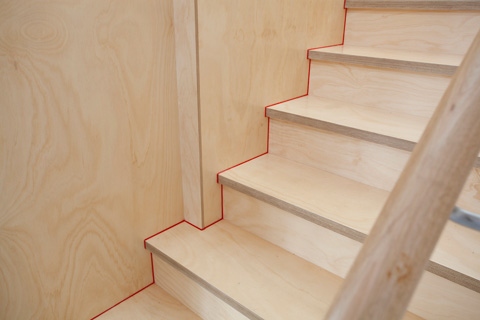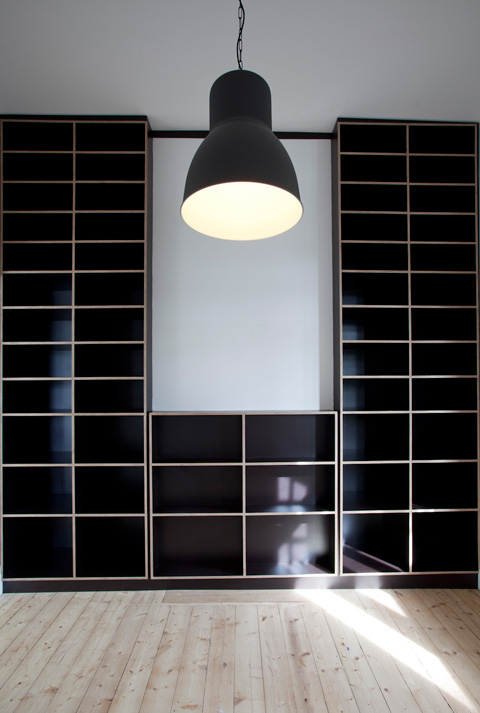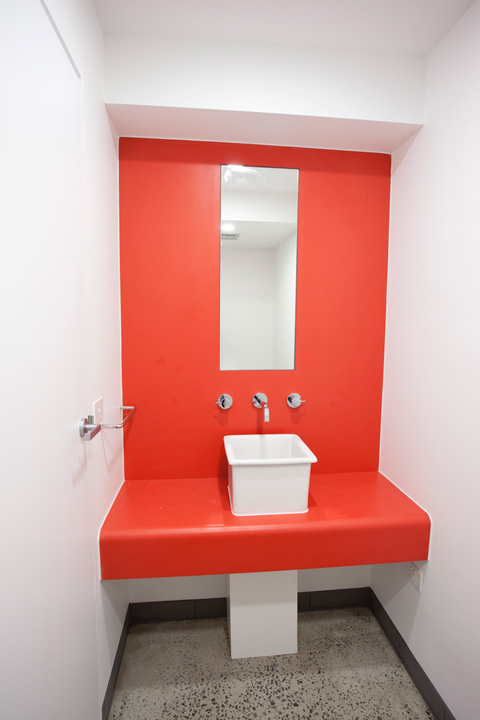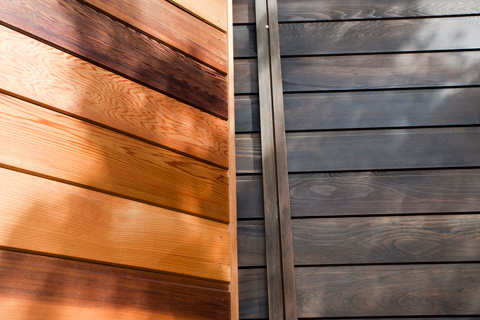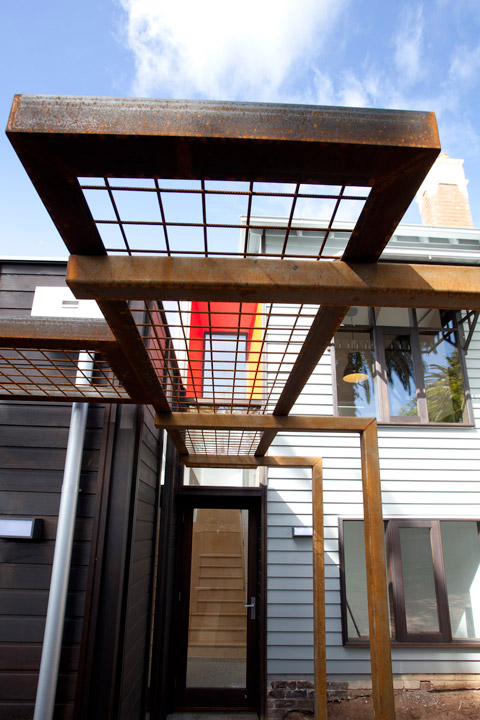 Architects: ARKit