If you must add insulation and new windows to your existing home, I strongly recommend you treat yourself to a sparkling small addition while you're at it! Of course your good deeds of adding a photovoltaic array and a grey water recycling system make this guilt free. On this couldn't be lovelier, hilly green site in Looe, Cornwall a locally sourced timber framed and glass walled room with uninterrupted sea views is the perfect example.
Designed by Living Space Architects, the house's extension is in surprising contrast to the original two story white washed cottage. The cottage is firm and stable with few windows. While the new space is really a conservatory with enormous sliding glass doors and clerestory windows, all framed in sustainably harvested and locally sourced chestnut timber. Glide the doors aside and the open corner reveals the perfect sea view.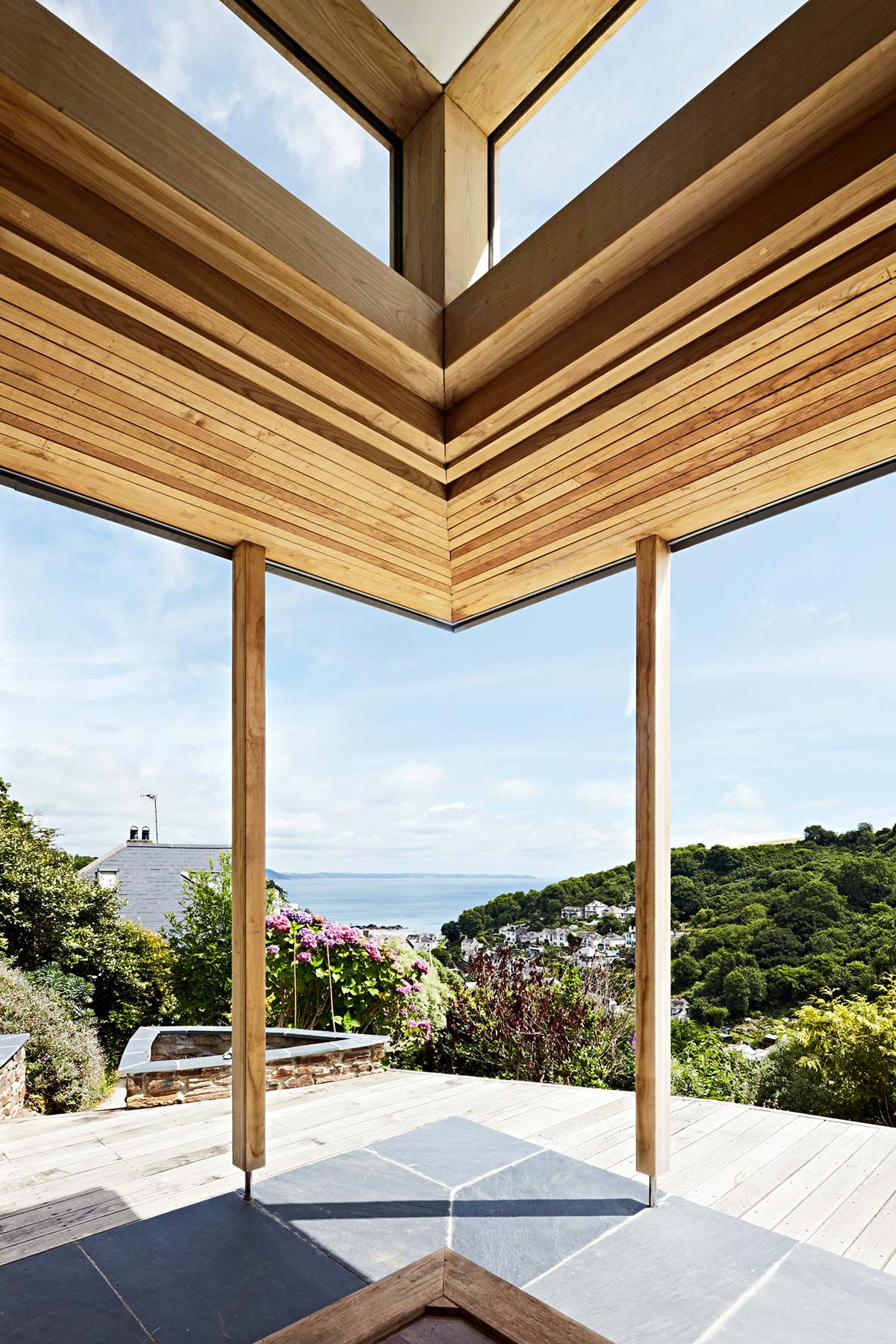 In execution the addition couldn't be more different from the existing. But the extension draws comparisons with the proportions of the original house. Deep wooden overhangs shield mid-day sun and exaggerate the depth of their predecessor's overhangs. They even tread gracefully down as the terraced garden steps down the hillside. Walk on to the tiny patio's large slate tiles that give way to a wooden deck. Slate covers the stairs and the stone walls that form raised garden beds.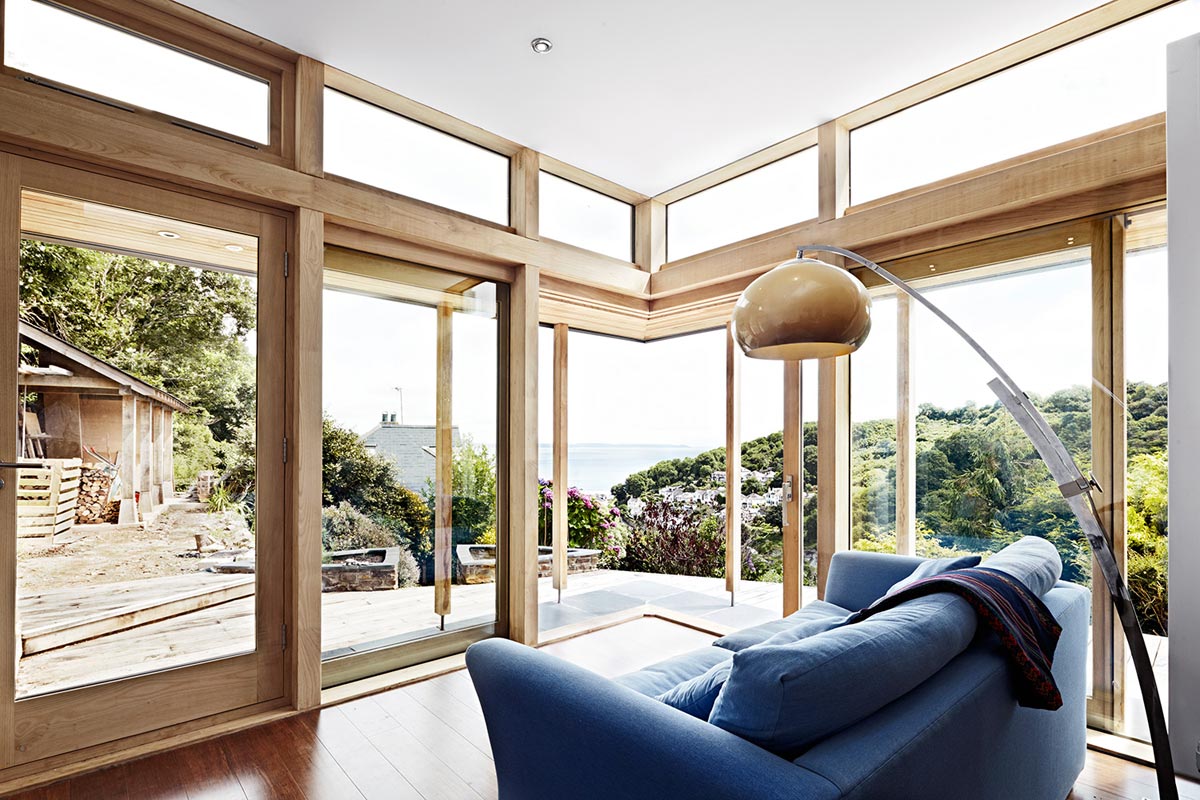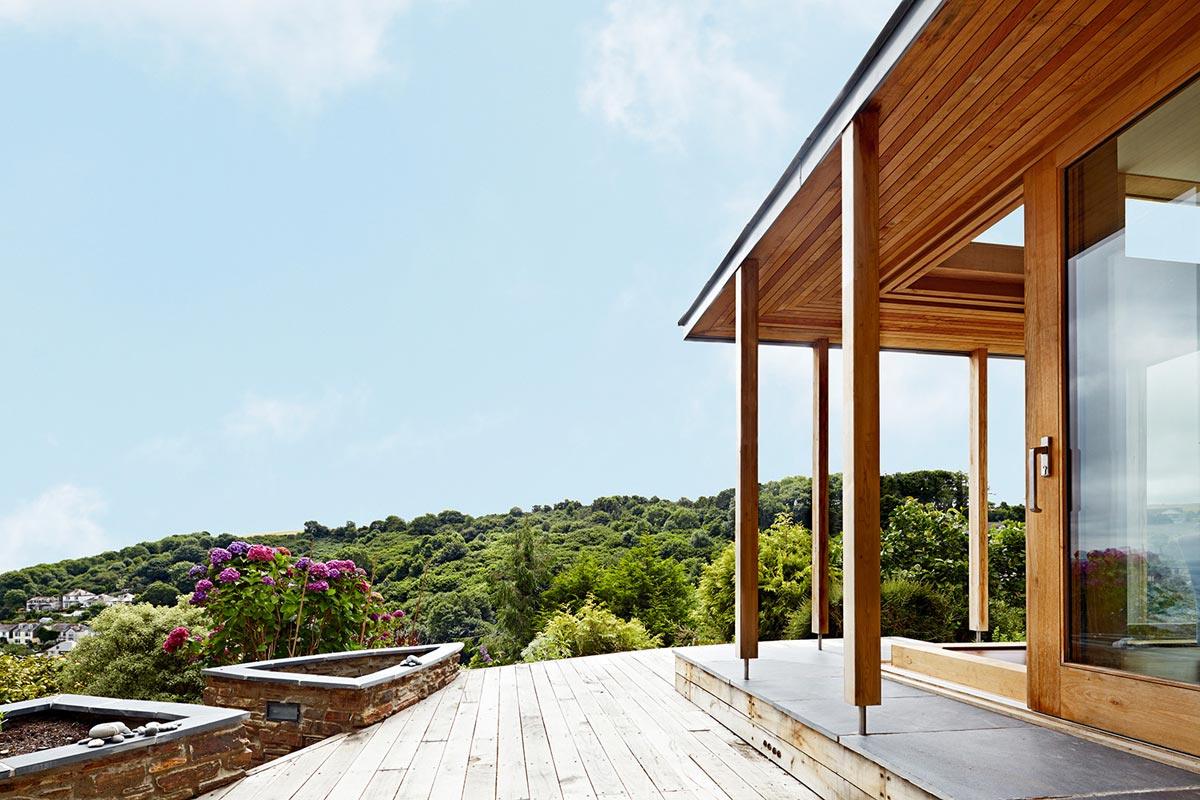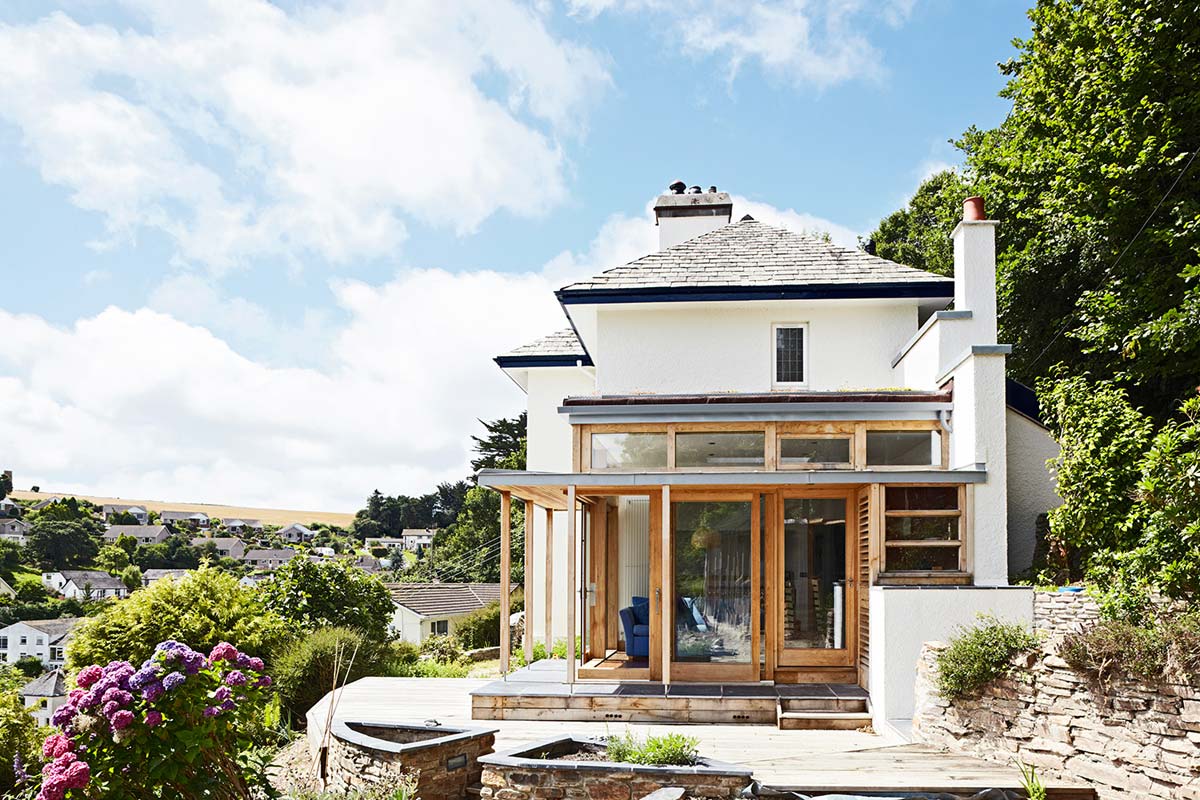 Architects: Living Space Architects