In a suburb of Auckland, New Zealand, a family home receives a luxuriously simple addition that takes full advantage of the climate and sea views. The original home houses all of the bedrooms so the new two story extension, designed by Crosson Clarke Carnachan Architects, is for living and lounging.
Two straight forward rectangles connect to the original home through a corridor lined with one wall of glass. It's flooded with light through a deep shaft, ensuring no shortage of sun light. One more small timber clad rectangle with a perfectly placed narrow vertical window joins the upper and lower levels.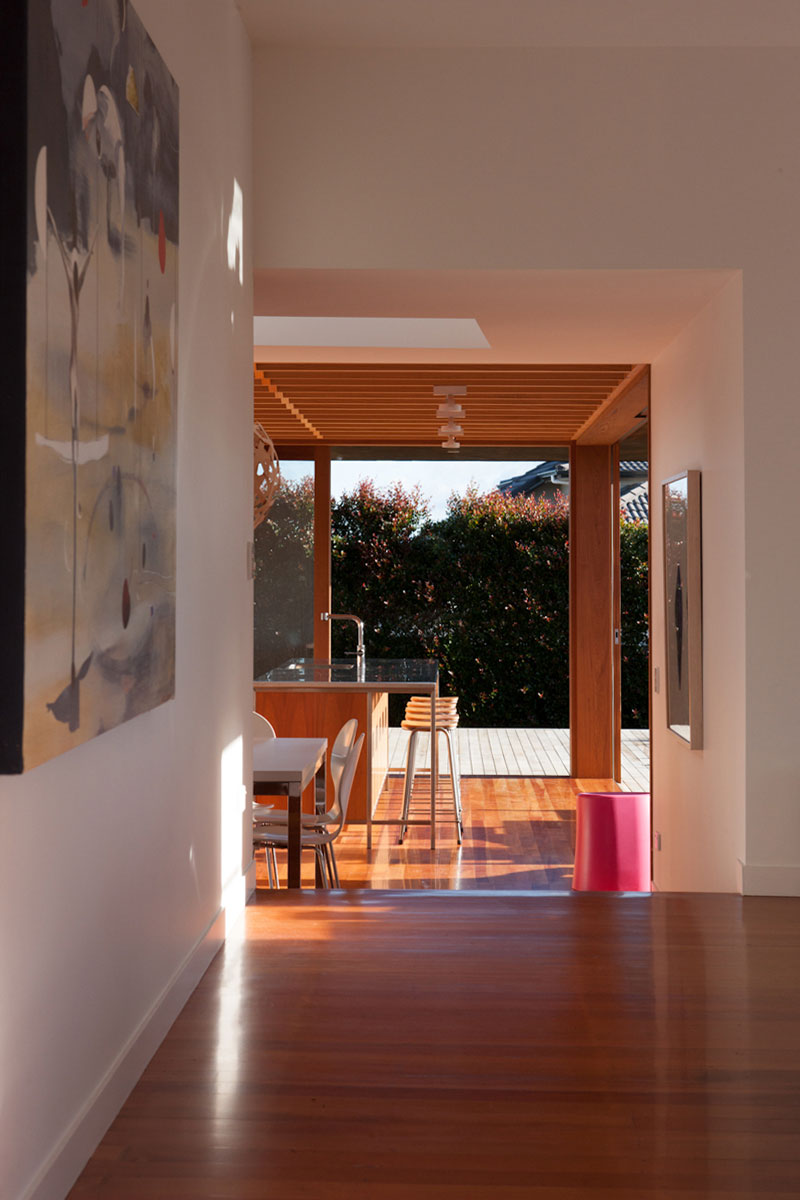 The contrast between the levels is dramatic. The overhanging upper lever is clad in vertical blackened timber. Sliding louvered timber panels shade the large corner windows on each side, with their own distinct sea vistas. This level cantilevers beyond the walls of the ground floor.
Here the kitchen flows right on to the timber deck through walls of sliding glass that fully open. Except for the corner timber posts, the top cube appears to be hovering in the air. Dining is inside or out on the generous wood plank deck. It also seems suspended over the green plants and grass, with its support tucked out of view.
Exposed timber and cross bracing create warmth and interest in the kitchen lined with wood cabinets and wood plank floors. The timbers also allow lights to be clipped on and relocated. Stainless steel counters top the island.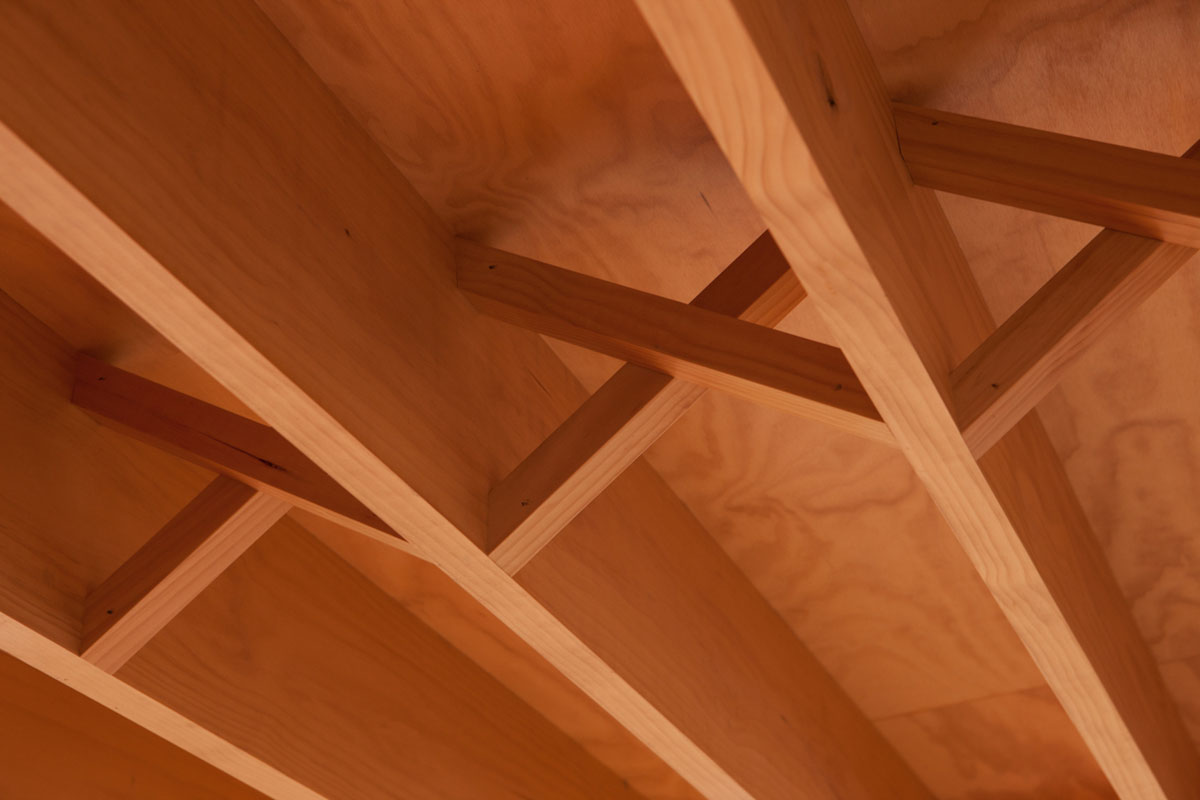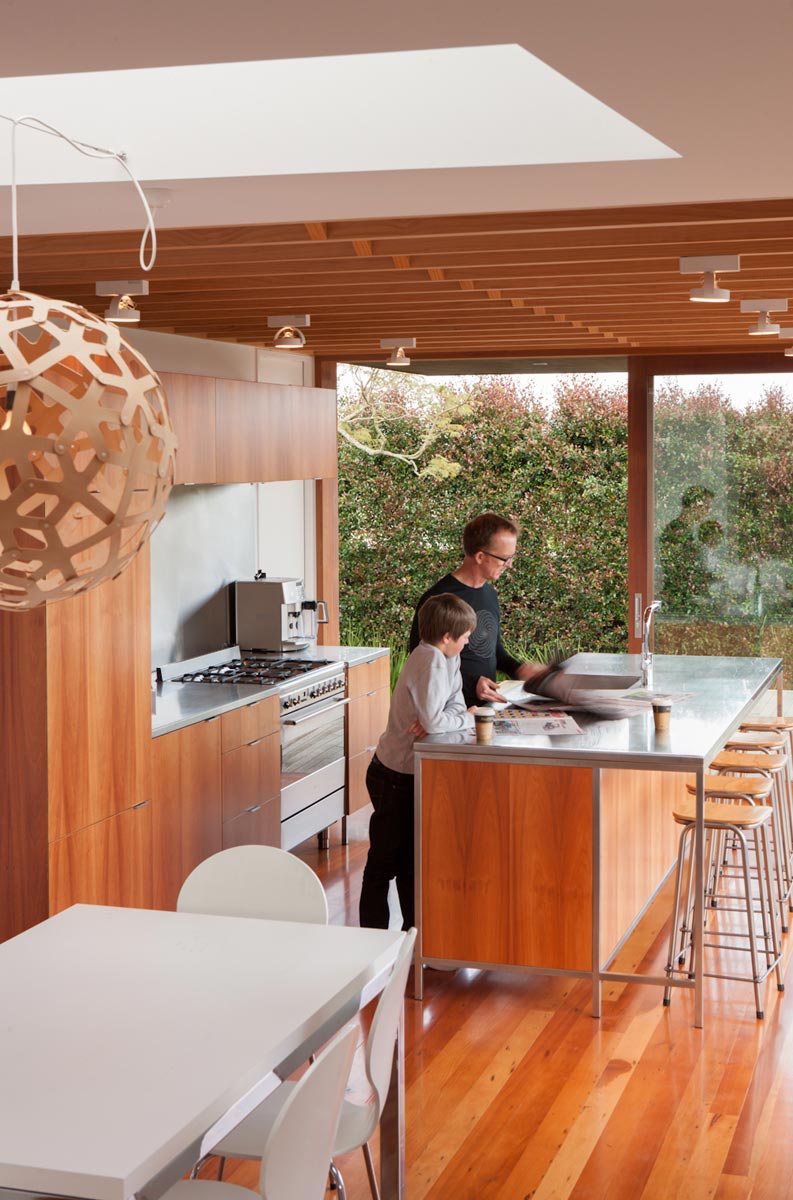 Architects: Crosson Clarke Carnachan Architects
Photography: Simon Devitt Photographer