Once the home of a train station master, this expanded Montreal house adapts remarkably to its evolved surroundings. The train tracks have been replaced by an urban park with mature trees. On the east side, the elevated highway addresses the street face of the home. The discreet and sober brick facade hosts a swath of vertical wood slats and limited-in-number windows and doors. Their blackened steel frames enhance the iron tones of the original rusty brick.
Designed by architect Anik Péloquin, the home's total size is now 2,225 sq.ft. The addition of dining room and deck, to the park and west, blends with the original home in tone, scale, and form. The transformed park facade mirrors the street side's vertical wood siding. The story-and-a-half height of the addition is mitigated by the rusty red horizontal wood planks and transparency of the glass door walls.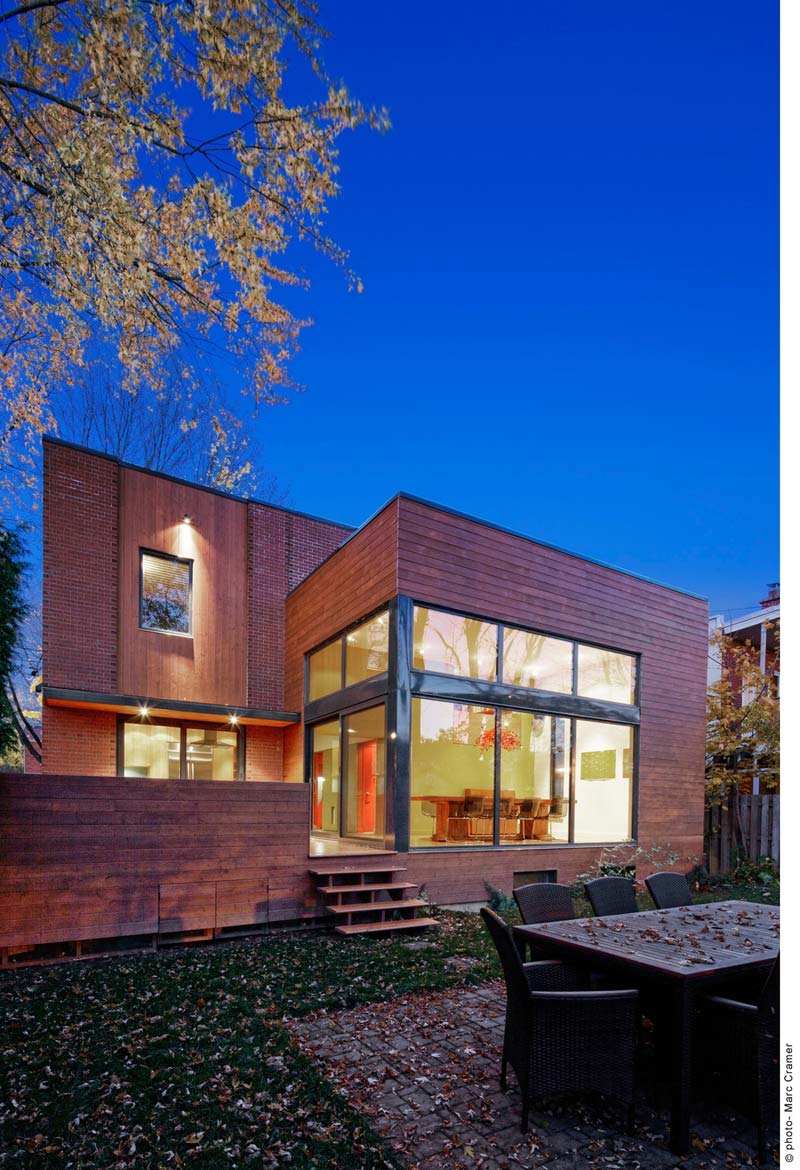 Now flooded with light the adjacent kitchen and dining room expand to the outside through three walls of sliding doors. The addition's volume and transom windows allow day light to permeate through to the second floor's library, through a lofty cutout. Partially enclosed by a solid but low wooden wall, the deck becomes a semi-private outdoor living room in summer and autumn.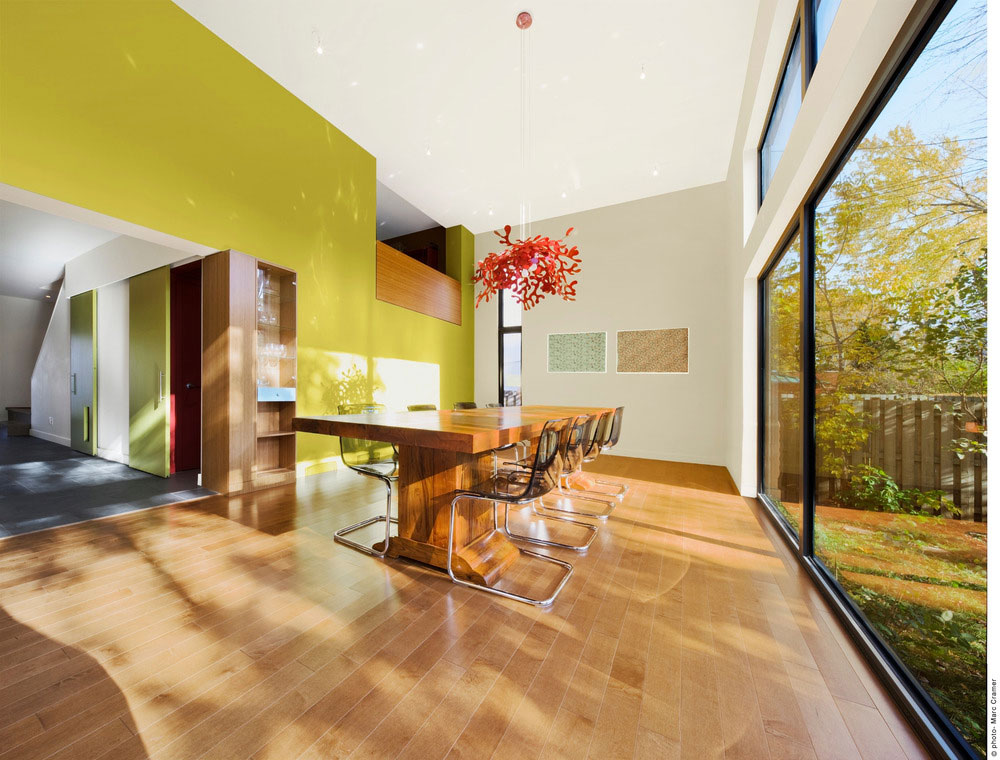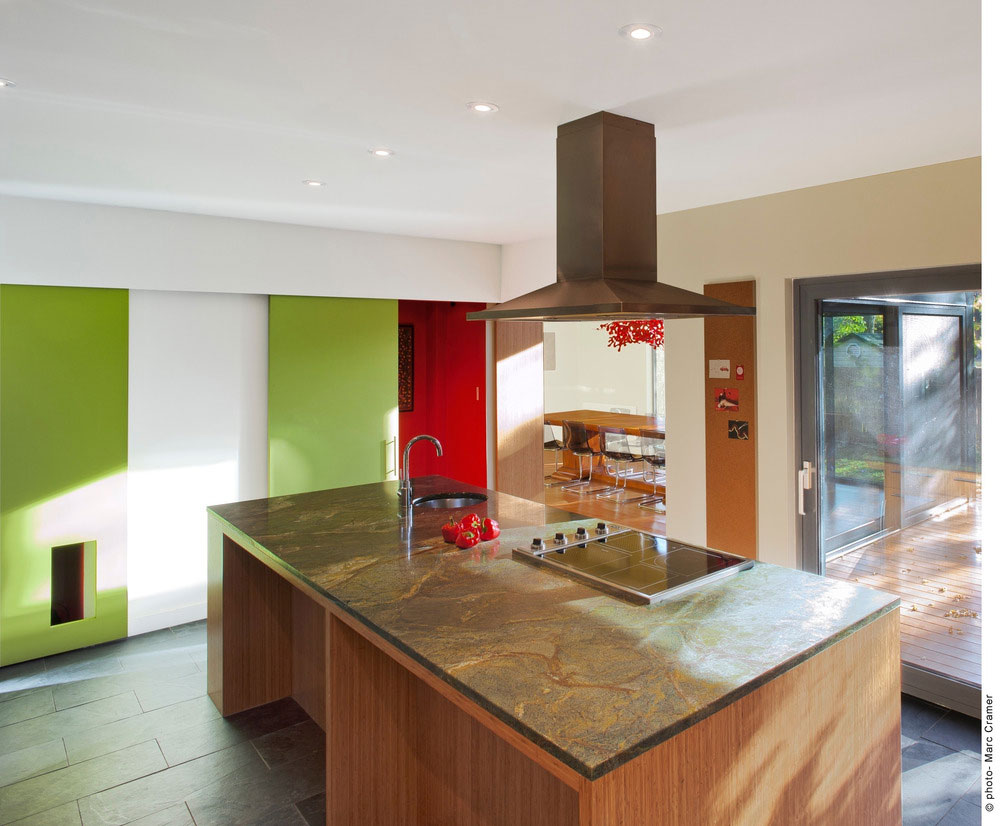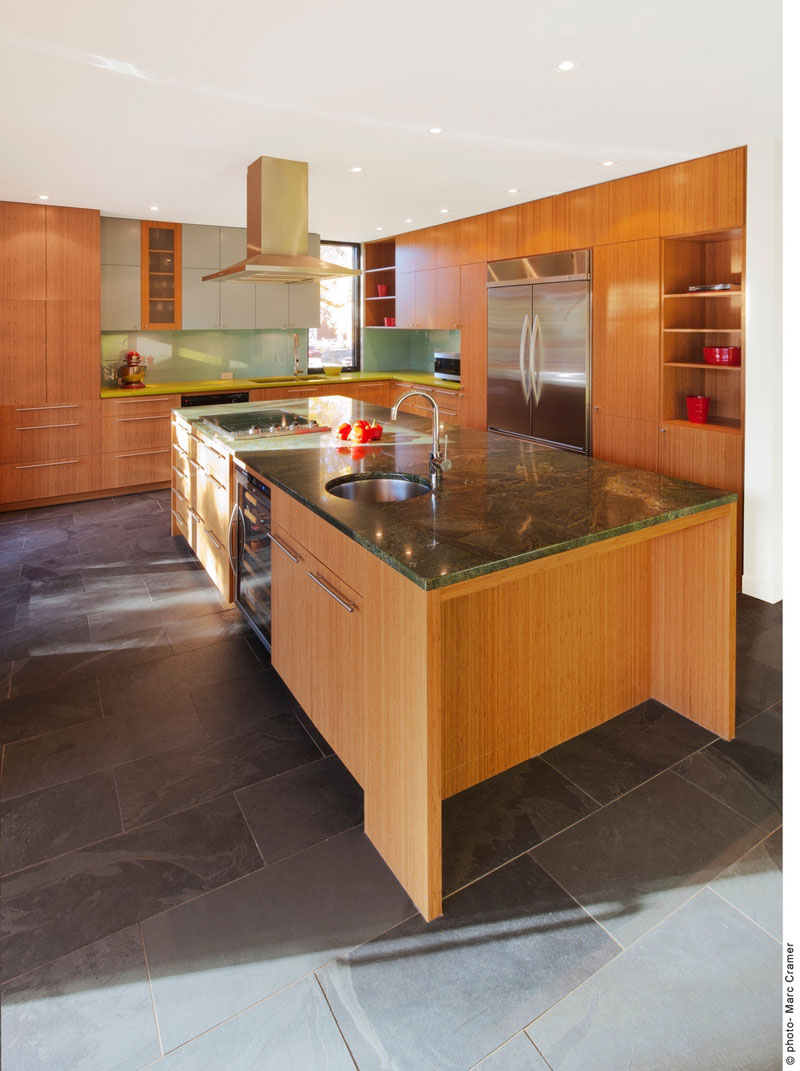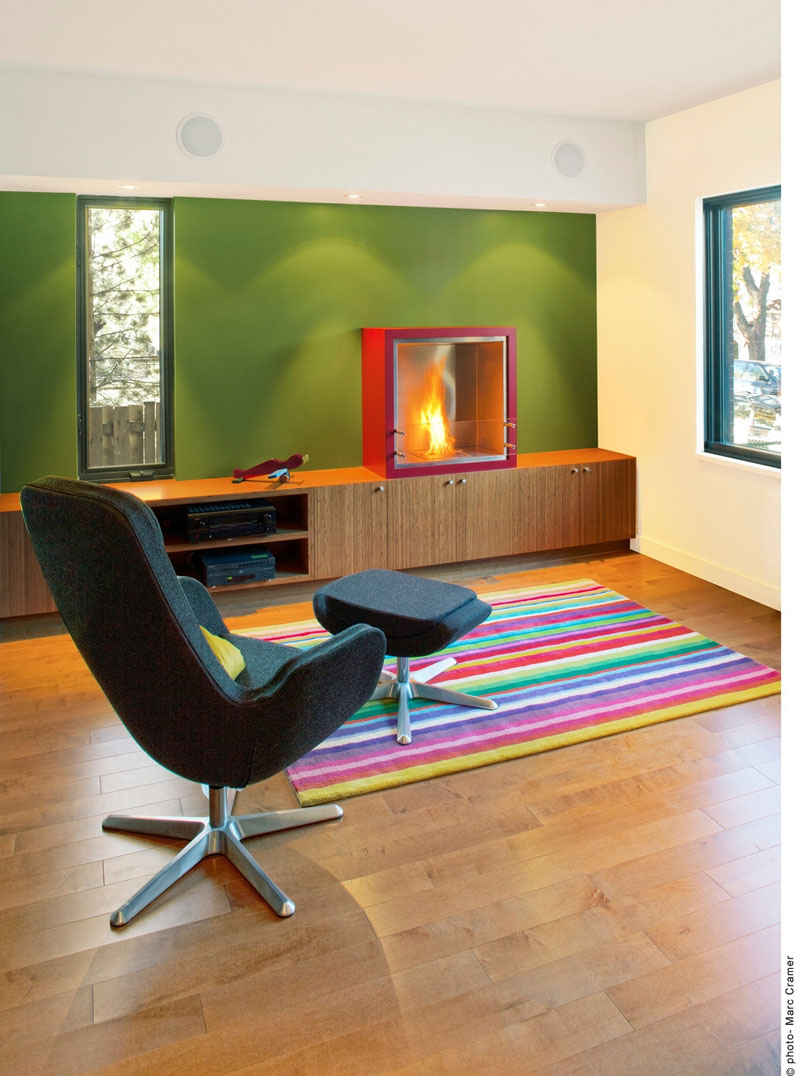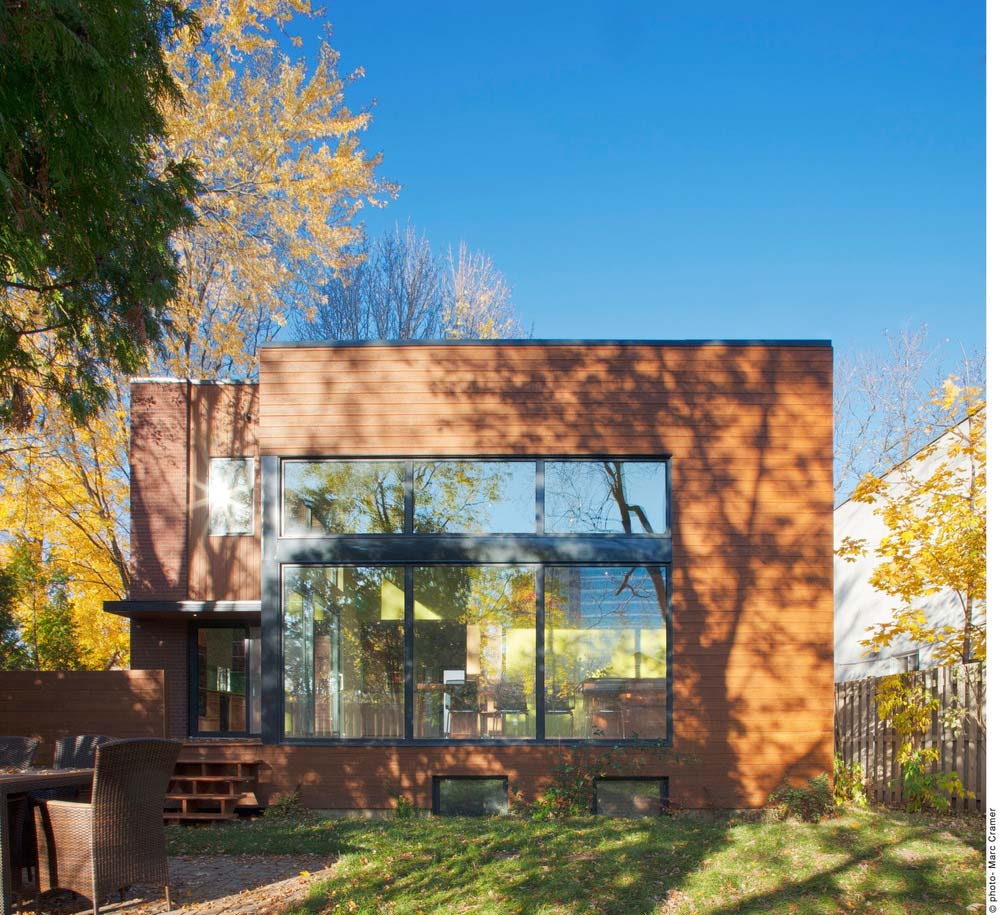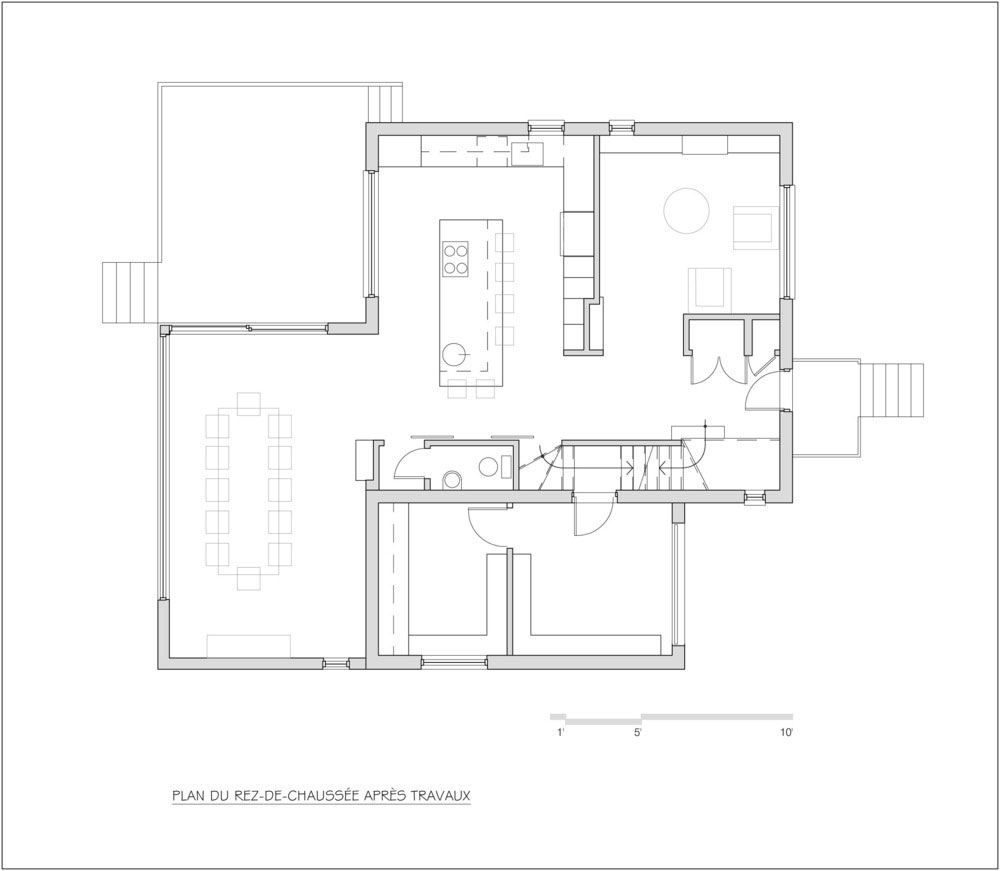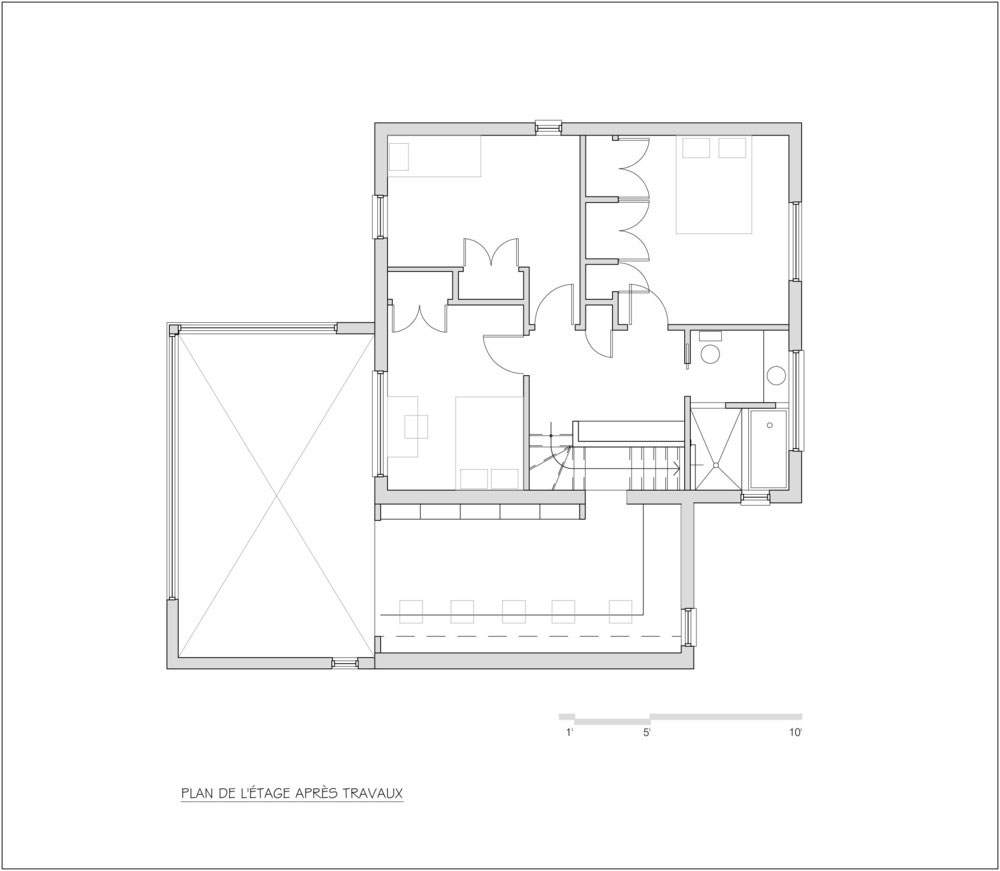 Architects: Anik Péloquin architecte
Photography: Marc Cramer