At first glance, I was certain this was a renovation project. However, it is actually a two-story addition to a brick townhouse in Hackney, London. Designed by Cousins & Cousins, the expansion adds a bedroom and reconfigures the living spaces for the family of six.
First, let me explain the name! The cottage resides on the mid-1800s home of the London branch of the Vegetarian Society. The clients wished for an addition that blended seamlessly with their original home, which is usually a difficult task. By salvaging and reusing the brick from the former exterior garden wall, a remarkable integration was achieved. This can be more costly though the beauty and sustainability are worthwhile.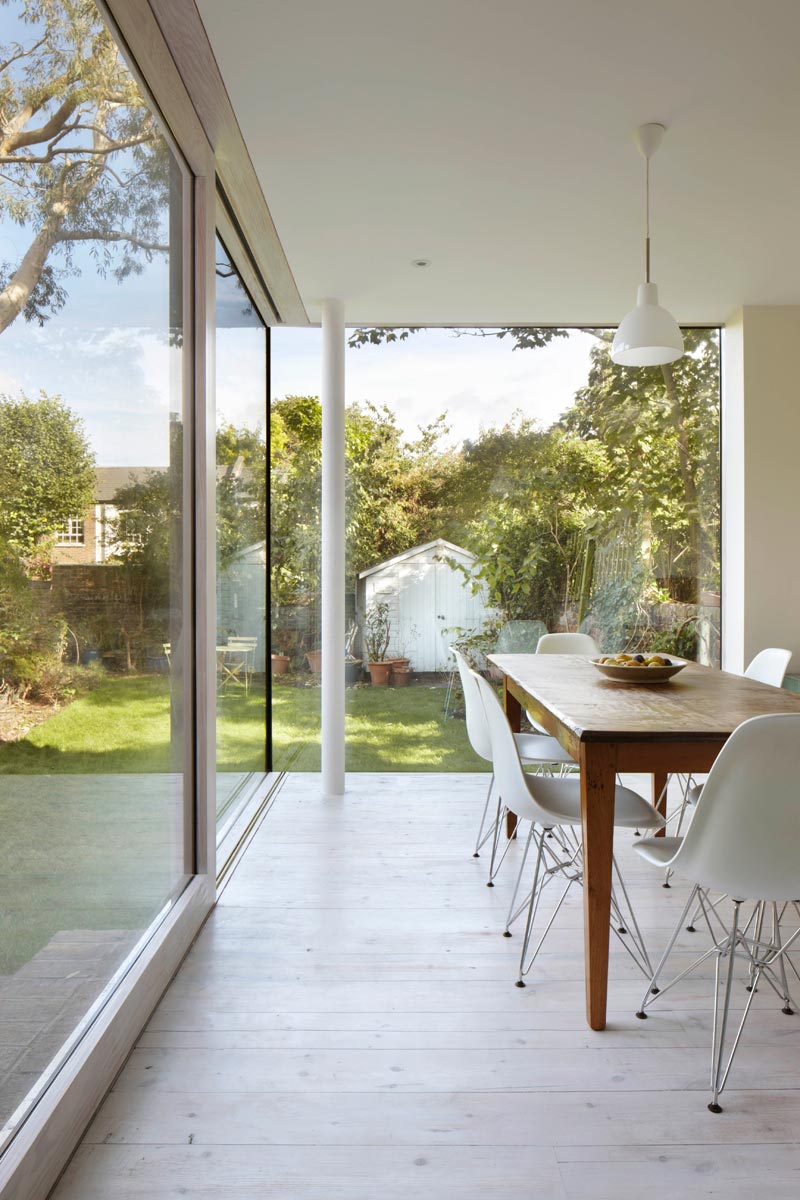 For the new bedroom upstairs, a traditionally patterned double hung window was re-purposed from the bathroom. Yet the glass corner of the spacious L-shaped open kitchen, dining, family room reveals that work has been done. A sensitive approach to exterior proportions and volumes maintains a respect for and connection to the past.
Rearranging the main floor created a bright, airy, modern open living area with a central kitchen. The dining room feels as if it's in the garden. Framed outside in slim black metal and inside with blonde wood, the corner glazing is only interrupted by a circular white-painted steel corner column. I admire how a void can become a structure's focal point.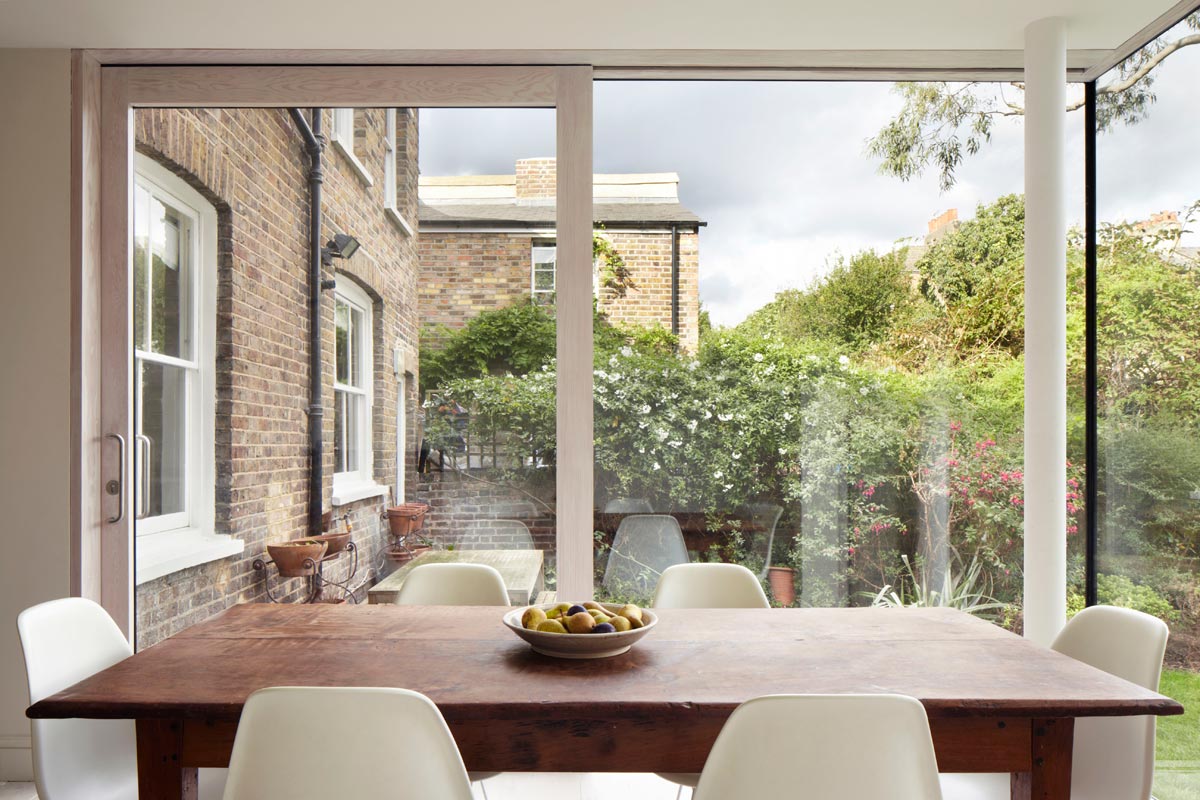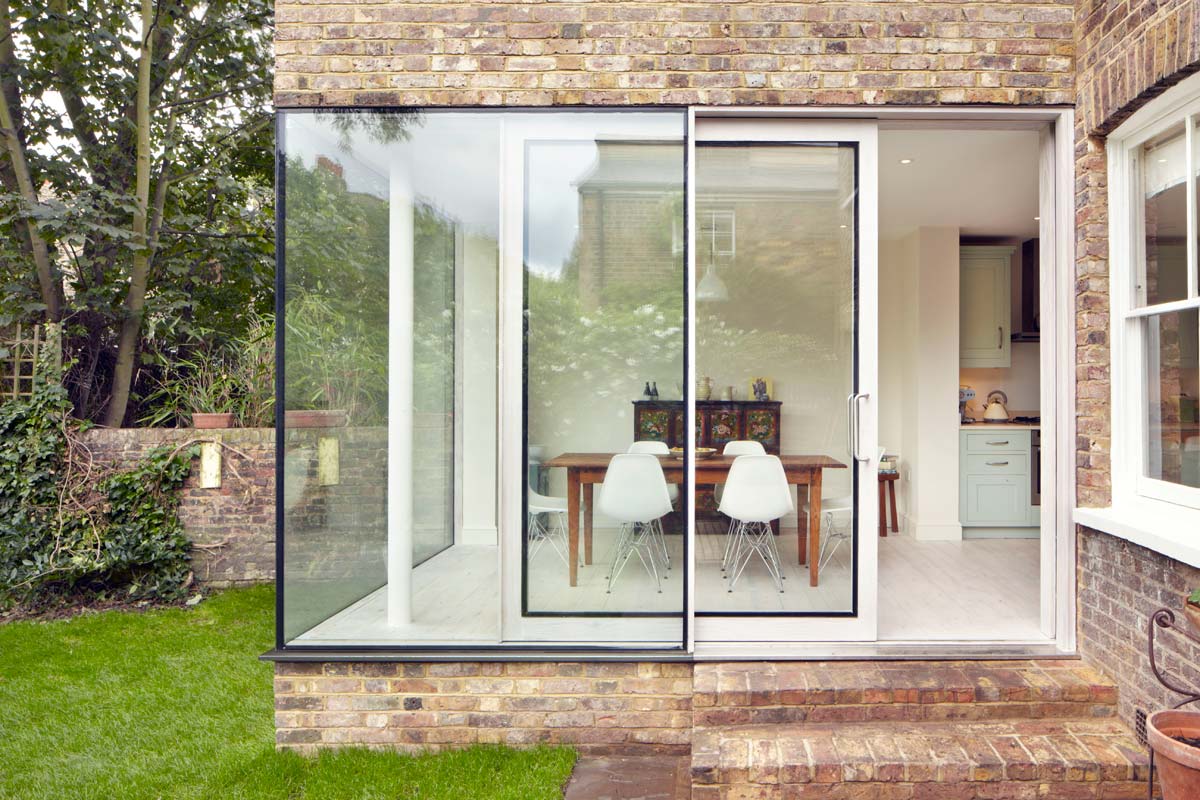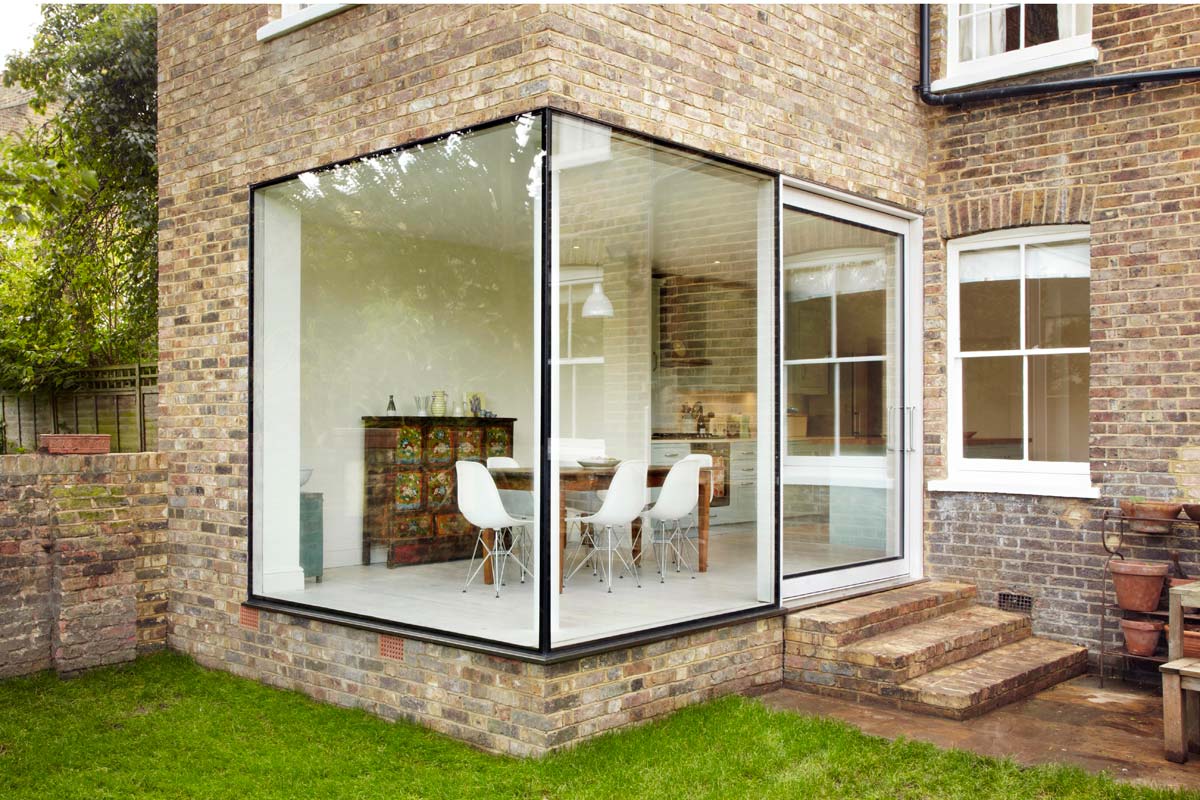 Architects: Cousins & Cousins
Photography courtesy of Cousins & Cousins