Extending a farmhouse that was built in 1743 is no easy feat. Oppenheim Architecture + Design realized this three story, 3,015 sq.ft. single-family home addition through the use of familiar shapes, lines, and materials.
First, the original and exquisite farmhouse was restored and modernized to become the architecture firm's offices. Next, the scale of the new house addition was spread over three levels to respect the early structure. Three floors, one nestled below grade, rest under a new gable that runs perpendicular to the flared gable of the initial home. Enjoying the angled roof lines on the top floor are the main bedroom and guest suites.
Ground level spaces include the open kitchen and dining areas that are ever so slightly separated from the living room. The subterranean lower floor accommodates the children's bedrooms.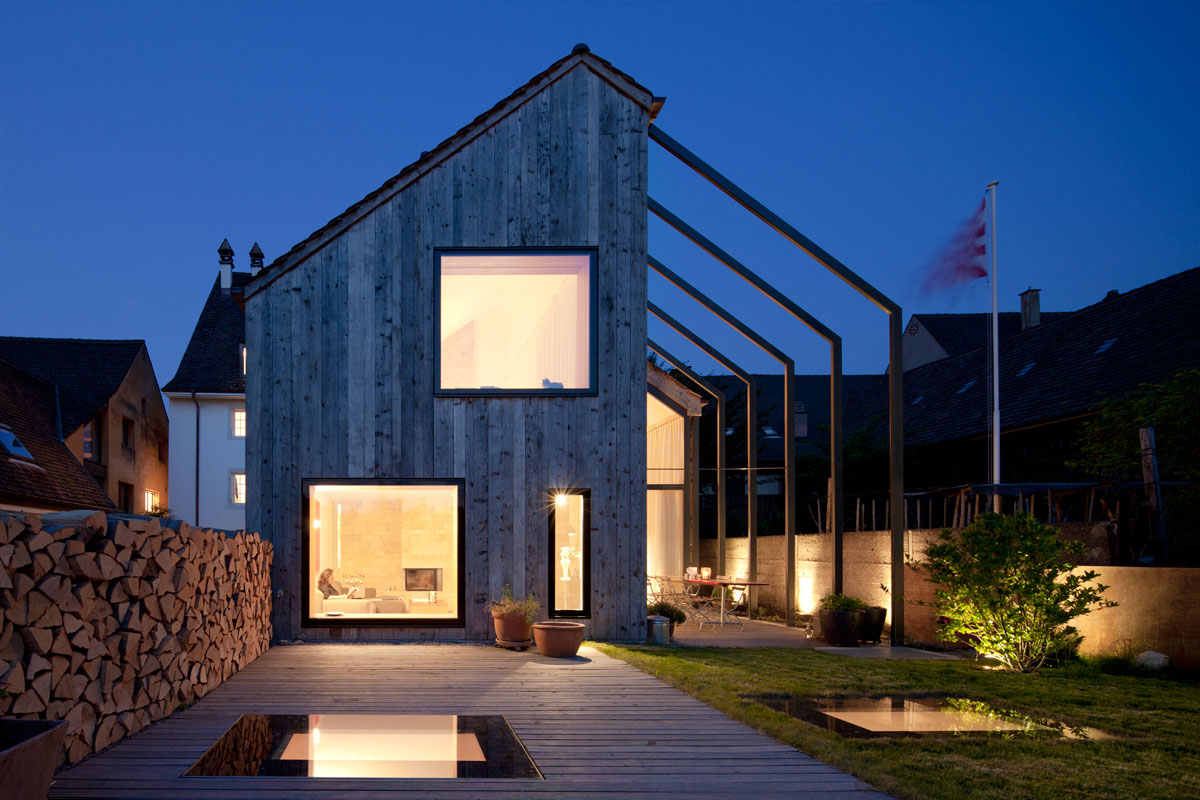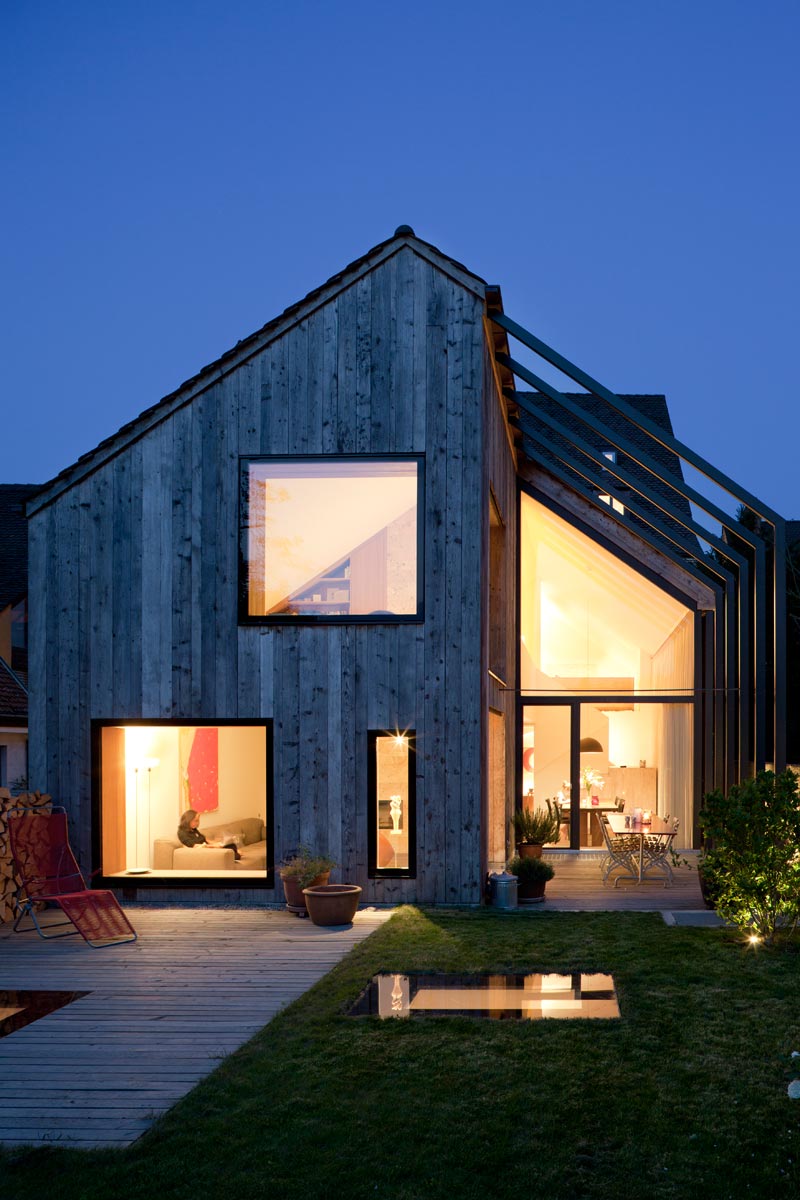 Outside you immediately see the similarities in form and materials: gables, timber, and concrete. Half of the new gable is formed by square steel tubes and the open air terrace they create lightens the volume of the new house.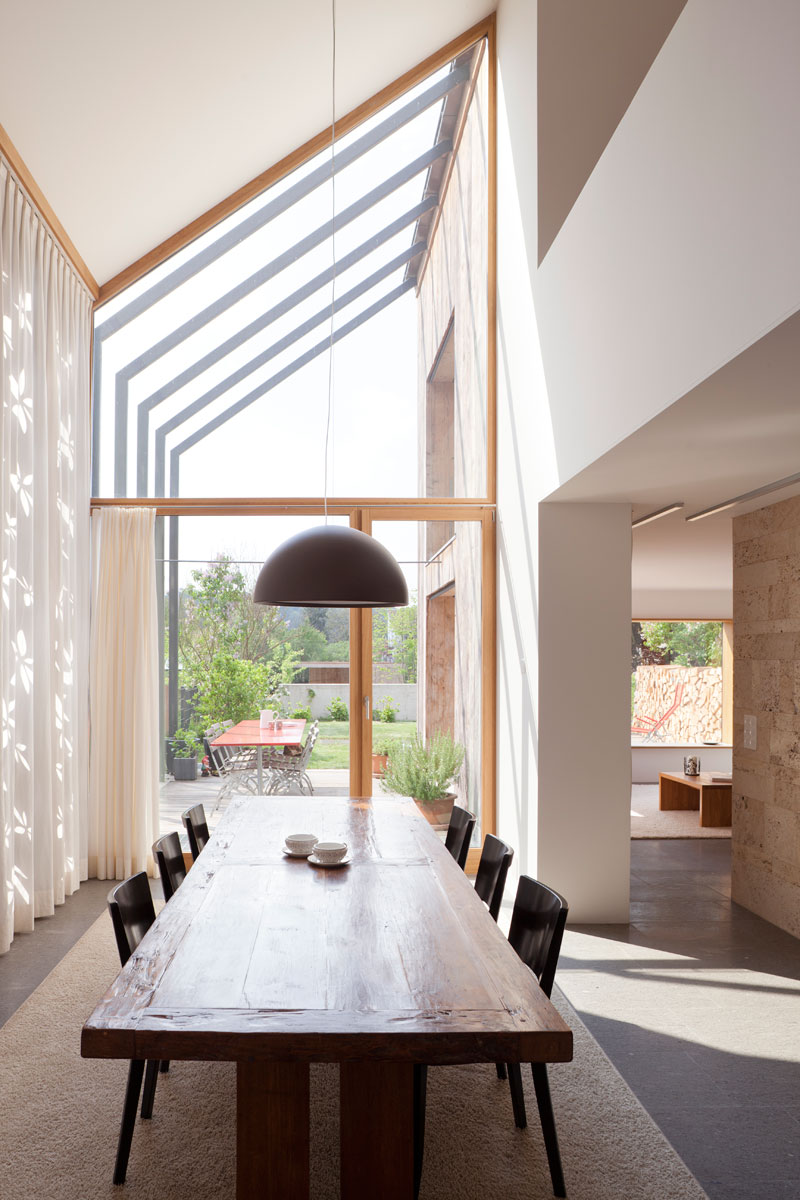 Modern engineering and aesthetics have heightened the spacious feel in the top floor sleeping spaces. Wrapping the lower level, the U-shaped concrete retaining wall envelops a gravel patio with steps that lead up to the lawn. A full wall of sliding glass doors privately takes advantage of the views and can be enclosed with folding louvered doors.
Inside, the house is brilliant with natural light from deep and large windows. The dining area enjoys double-height gable end windows and doors.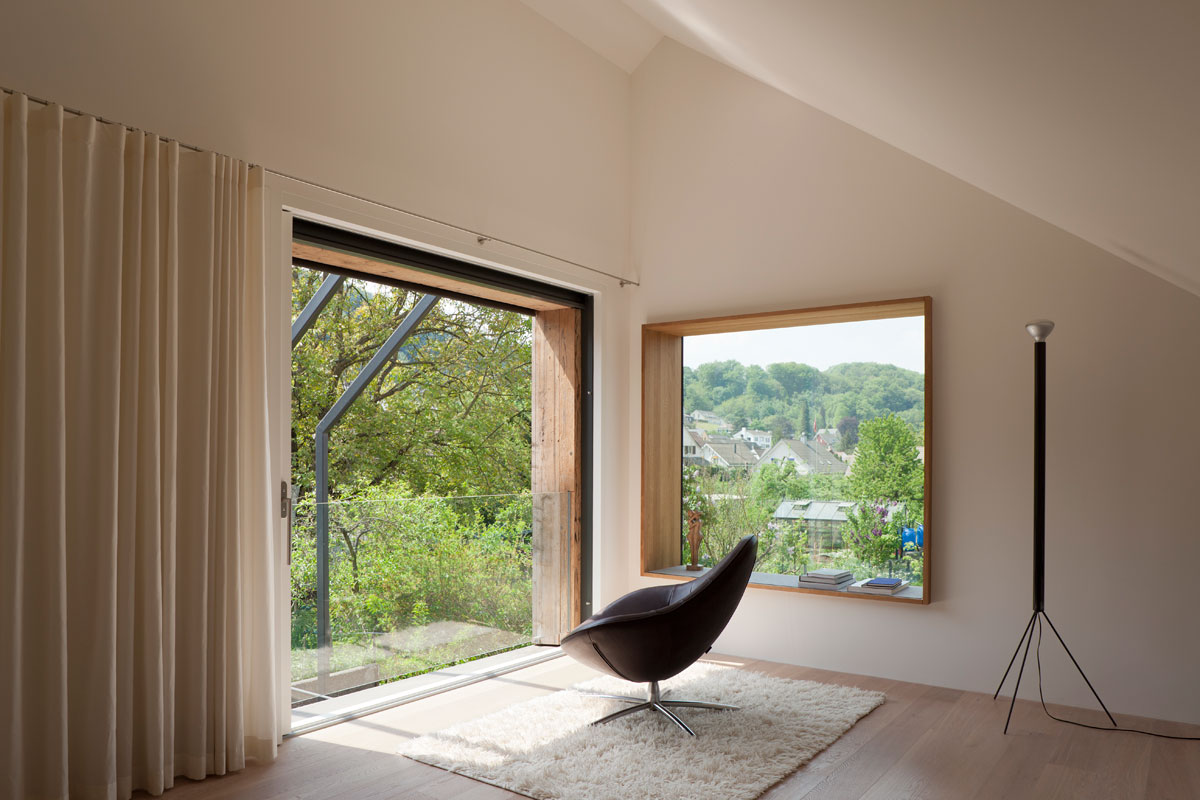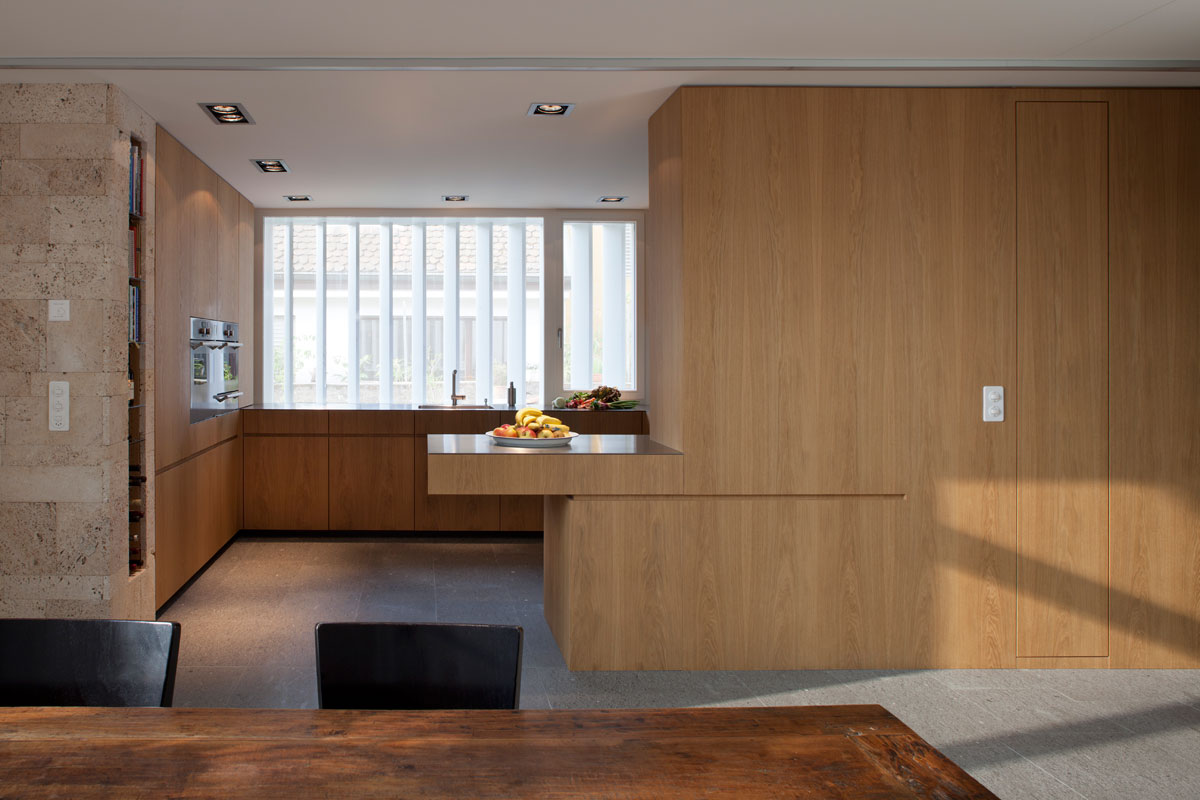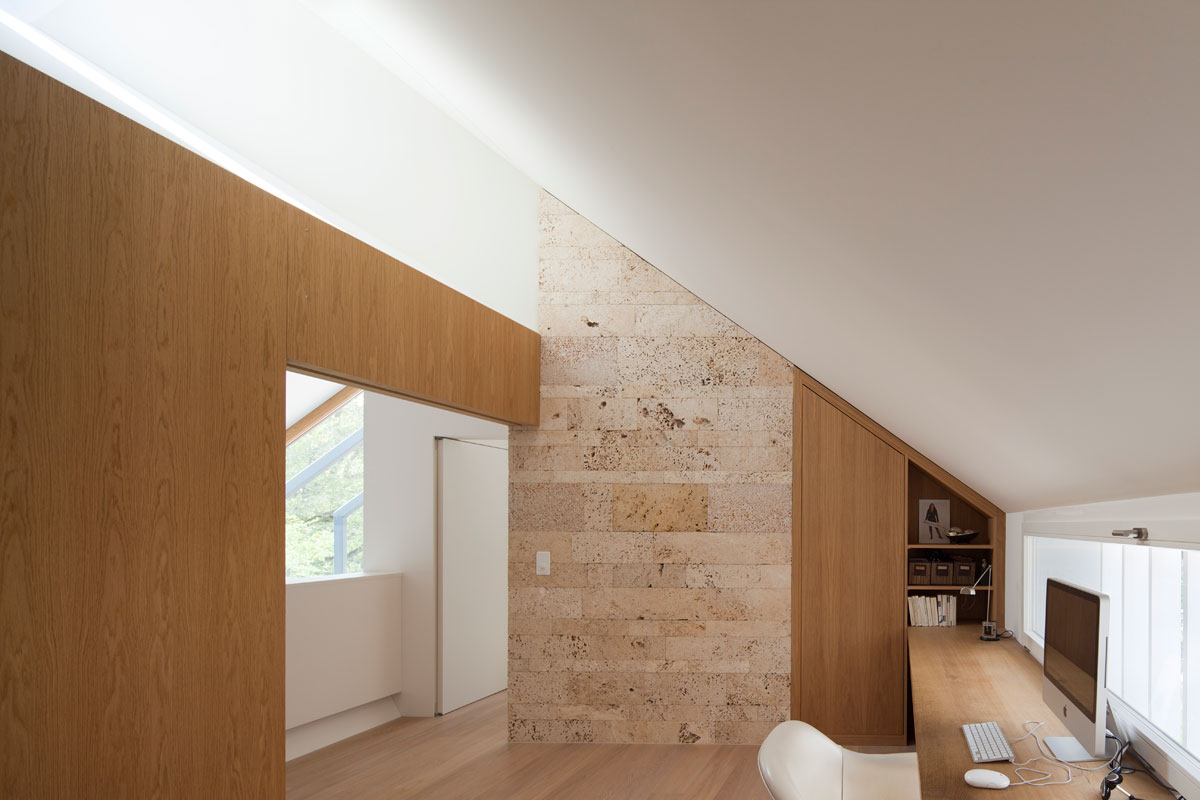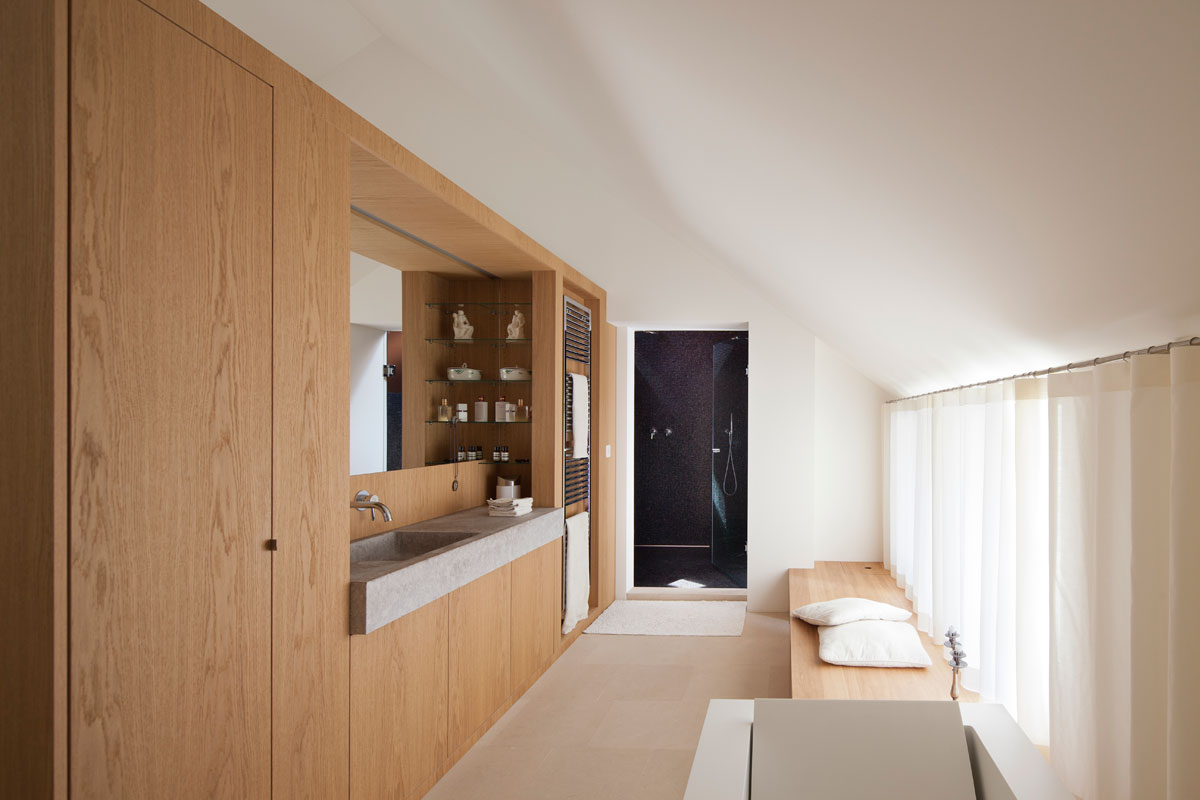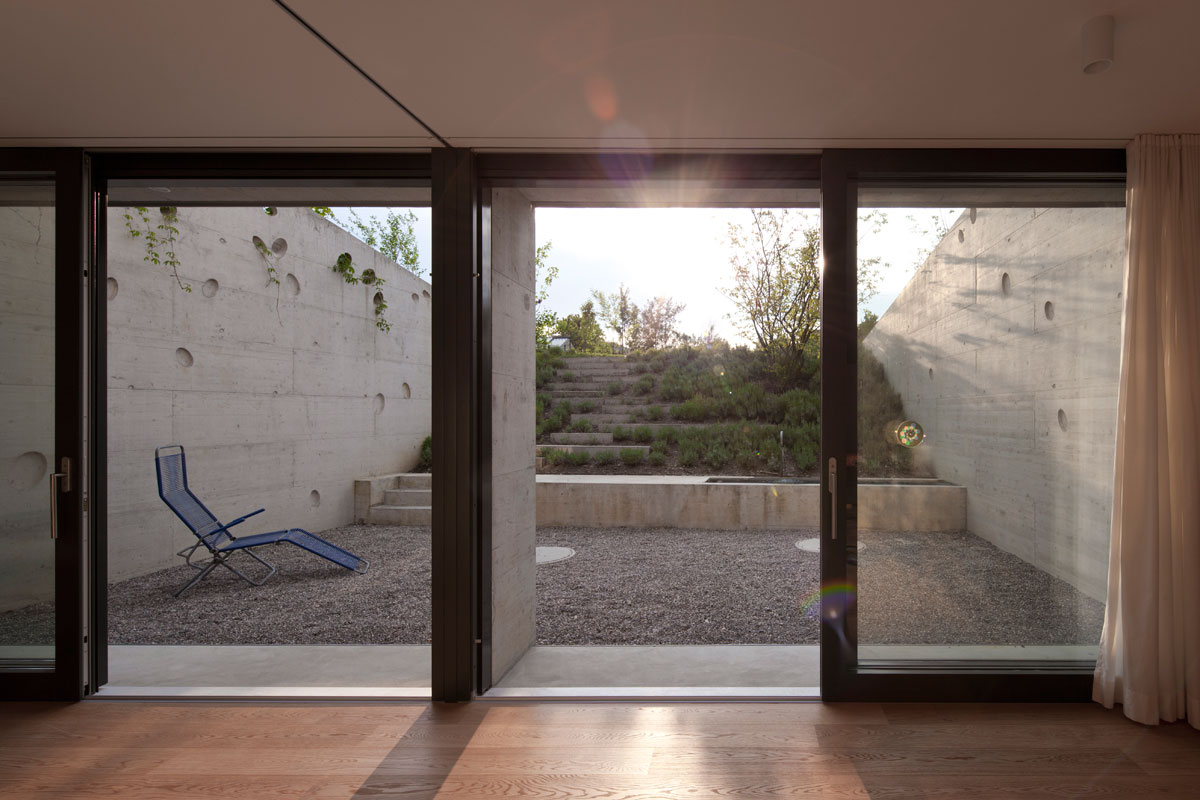 Architecture and Interior Design: OPPENHEIM Architecture + Design
In collaboration with Huesler Architekten
Photography: Børje Müller