A delightful and light addition to a Victorian London townhouse brings this home in to the 21st century. Cousins & Cousins designed the 185 sq.m. expansion with a delicate yet firm hand. By stretching the addition fully across the property's width, they maximized the allowable footprint. The depth extends as far as allowed and so matches the neighboring property.
The forms are minimized through several methods. Two single slope roofs take advantage of adjacent heights. One reaches up to the next-door building and the other to the window above. Breaking the roofs in to distinct volumes achieves two goals – increased interior height and the reduction of the addition's weight. The small roof is glazed on all surfaces, making the inside bright on often gloomy London days.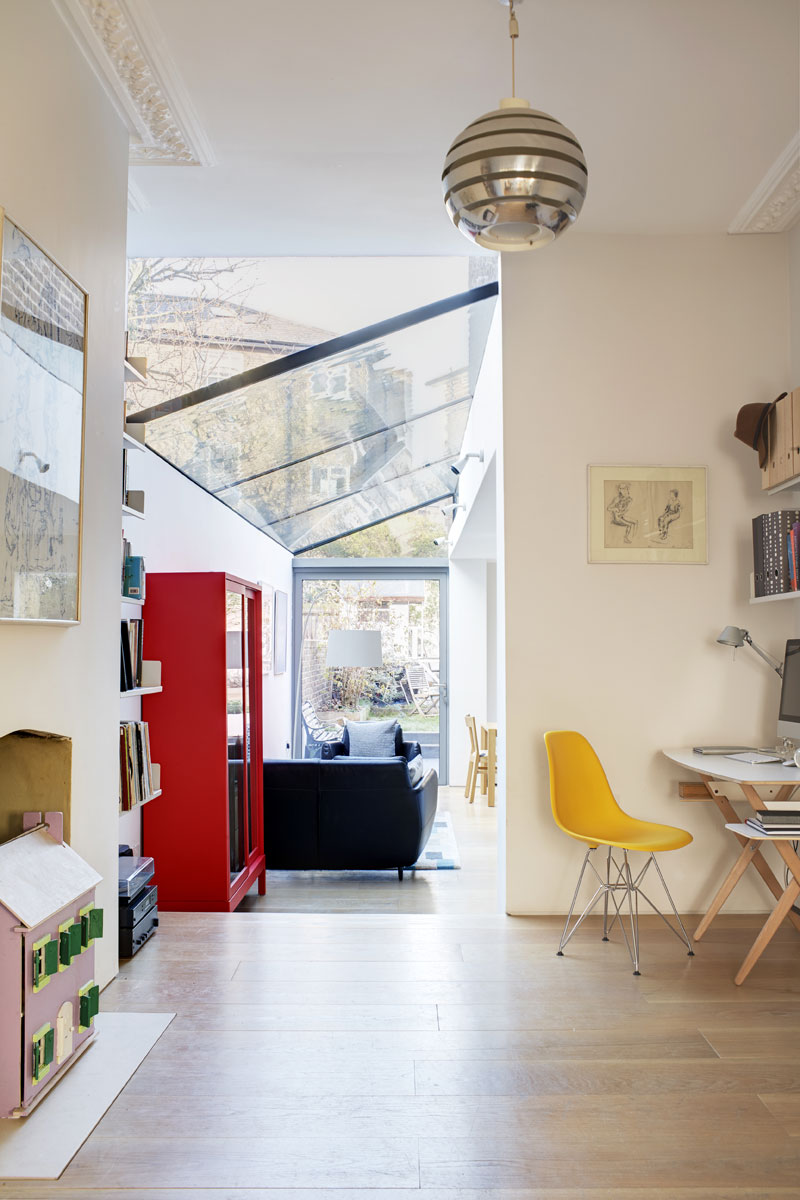 Original brick was reused to build the dining room wall that opens to the garden through an enormous square window. The lounge, under the glazed roof, is enclosed by a full width and fully glazed steel-framed hinged door. Narrow frames on the door and window reflect grey and black tones of the original brick.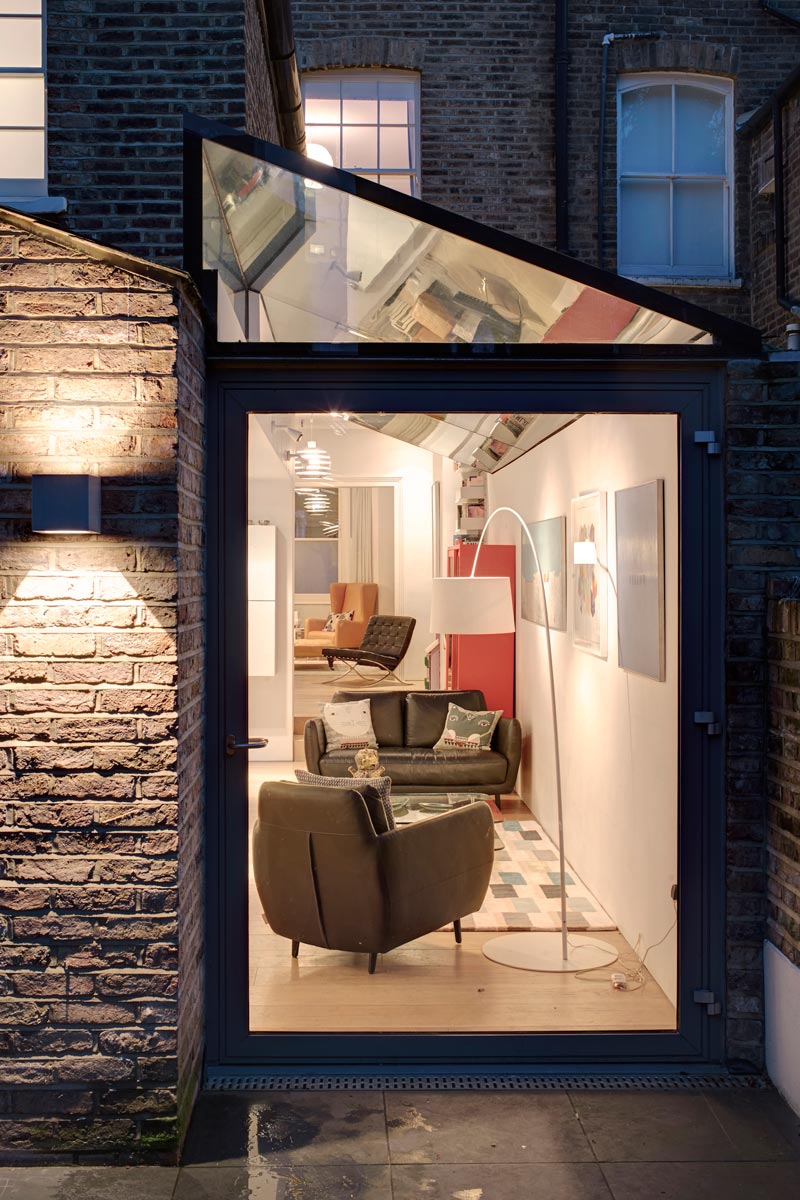 Inside the new kitchen, dining, and lounge are doubled in size by the natural light. The kitchen is defined by a flat ceiling that conceals structure and systems. An angular notch follows the roof line in the eating area. Wide plank timber floors span the width and increase the feeling of space.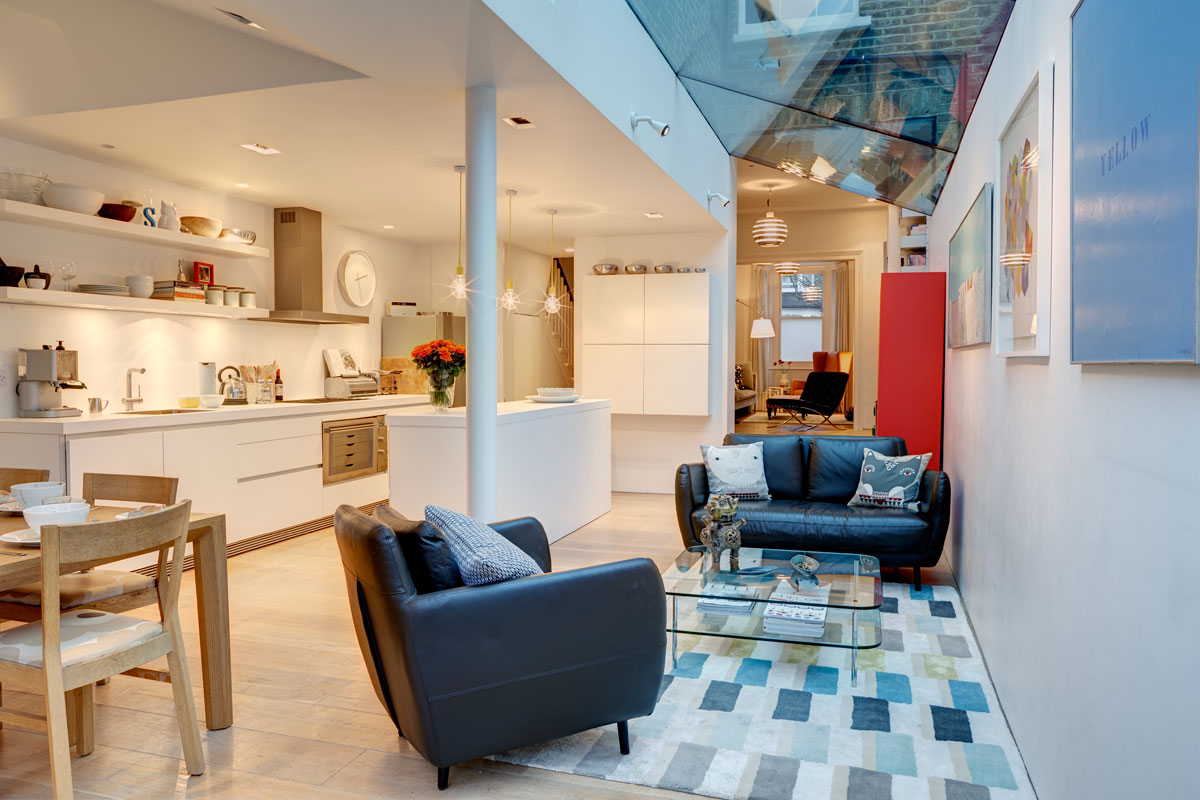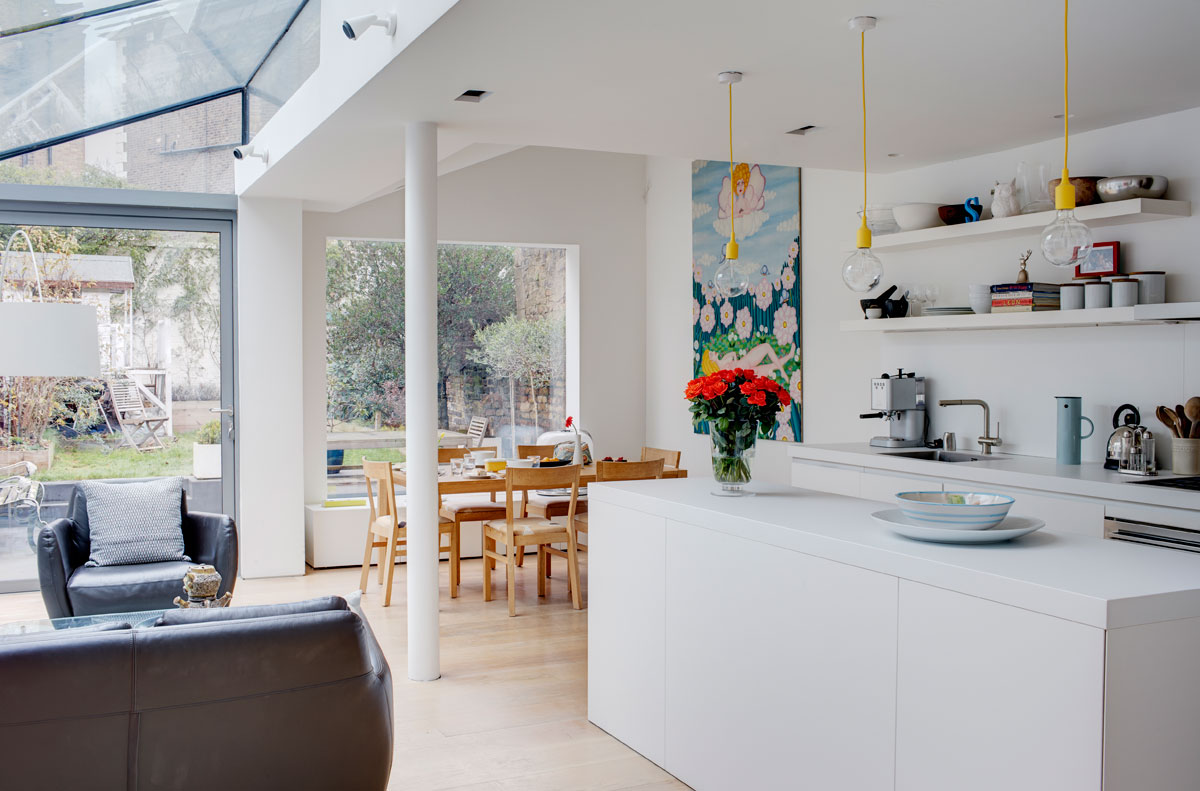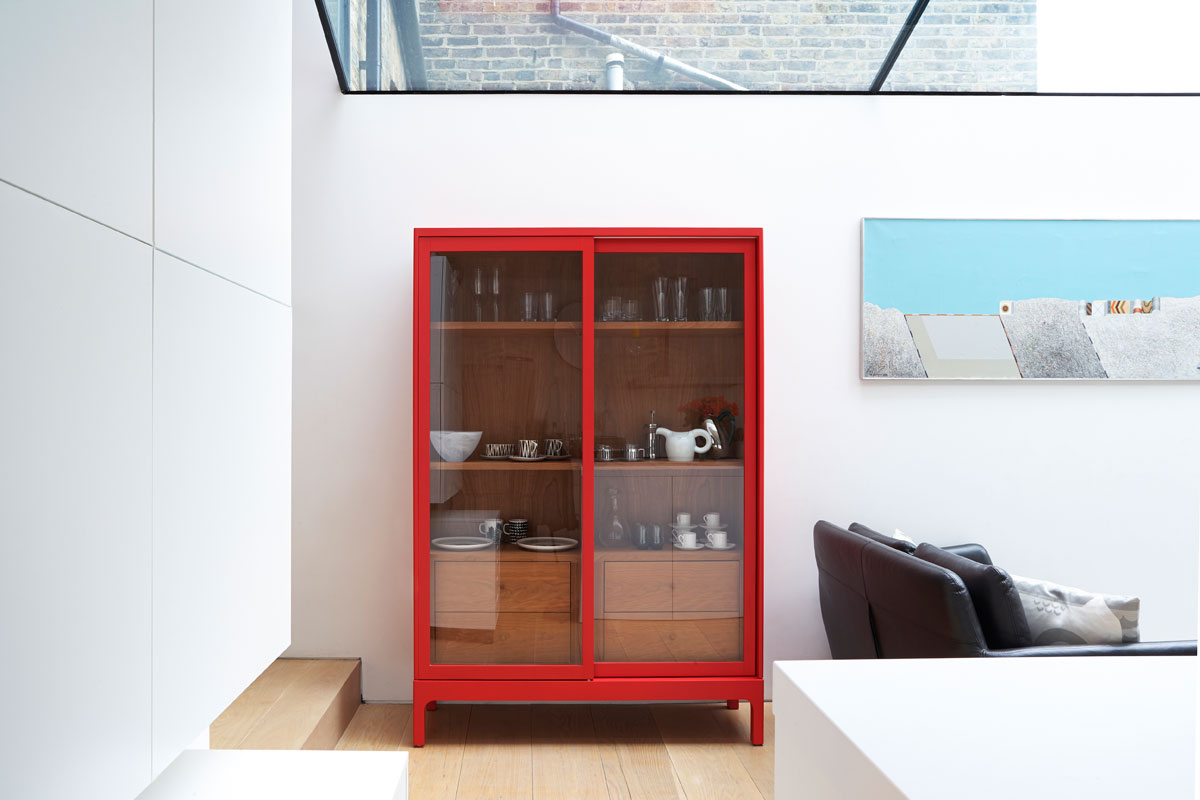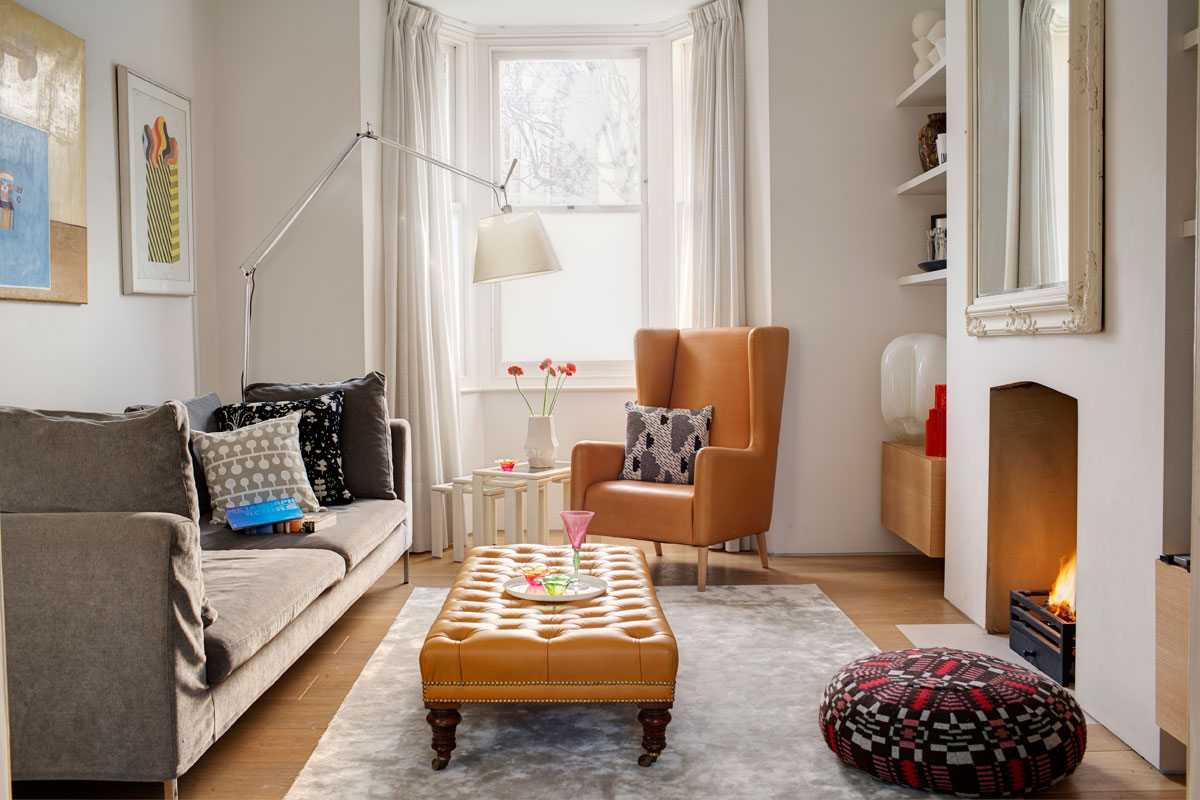 Architects: Cousins & Cousins
Photography courtesy of Cousins & Cousins