With a nod to the original 1920s Montreal home, this addition nearly doubles its size to 2845 sq.ft. Nature Humaine Architects entirely updated the existing structure's interior to meld with the expansion. On three new levels, the house now provides voluminous living spaces.
Connected by a narrow glazed volume for circulation, the extension steps gently back from the original red brick house. Both forms are virtually unadorned. Yet the original ornate wooden porch remains, easily identifying the home's entrance. Charcoal grey brick creates the crisp new rectangle that stretches beyond the original building to the garden out back. A wooden deck naturally fills the space for a private outdoor living area. Here and partially along the side, the upper floor is sheathed in vertical grey metal siding.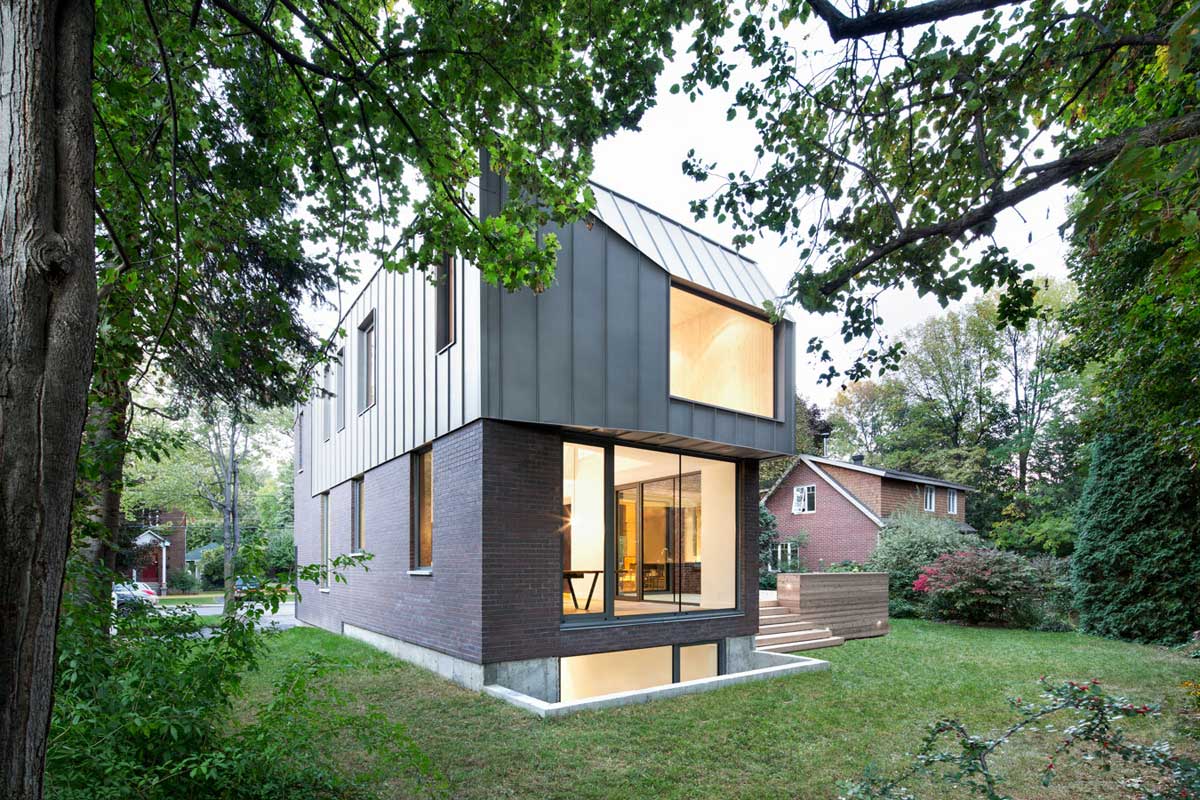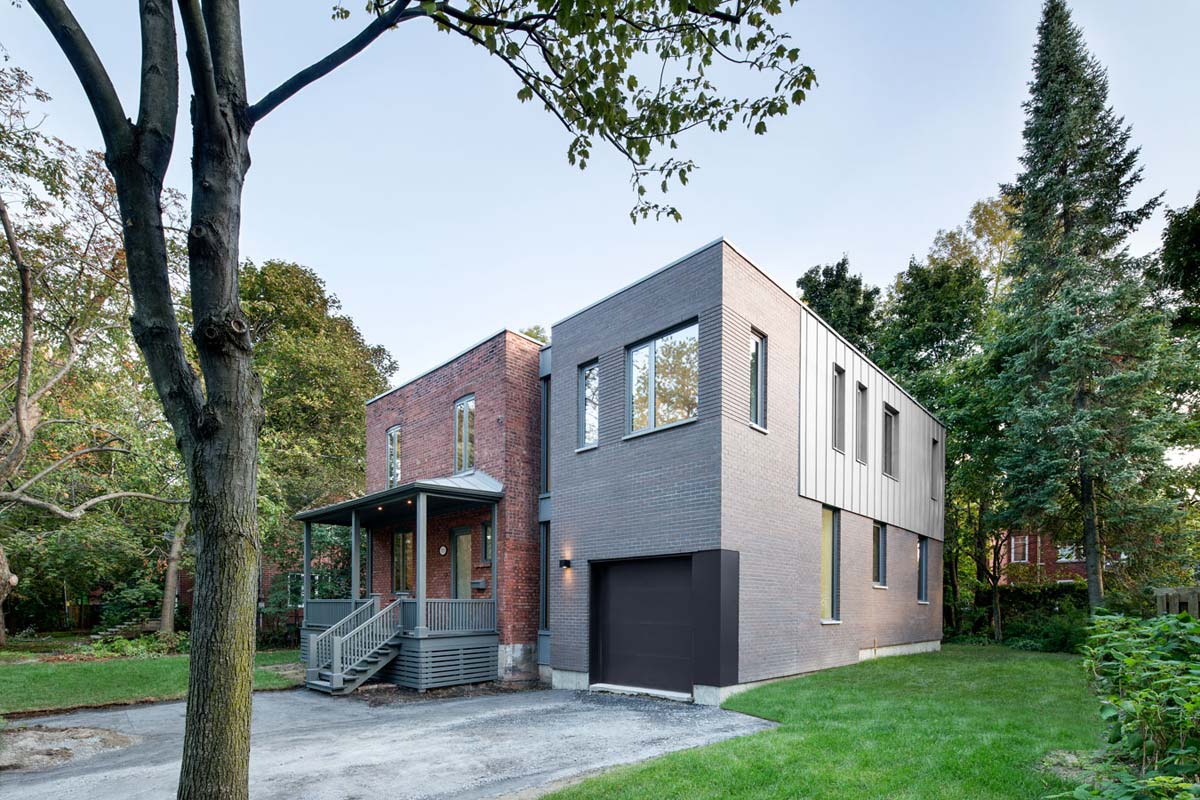 The ground floor is for family living with the kitchen, living and dining rooms and powder room. Upstairs in the 1920s section are the children's beds and bath. In the new construction, the master suite and office are visually and acoustically separated by the stair. A double height open section connects the two floors over the dining area.
On the second floor, there is even an interior sleeping porch overlooking the garden with an enormous window. It is bounded on the interior by an extruded metal guard, giving it the name "sleeping basket". A wine cellar is tucked under the stair on the lower floor, that is otherwise completely occupied by the children's play room.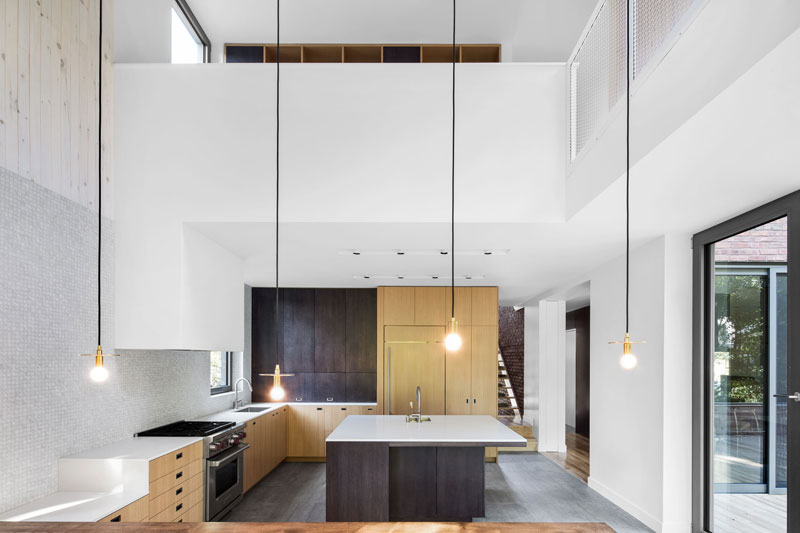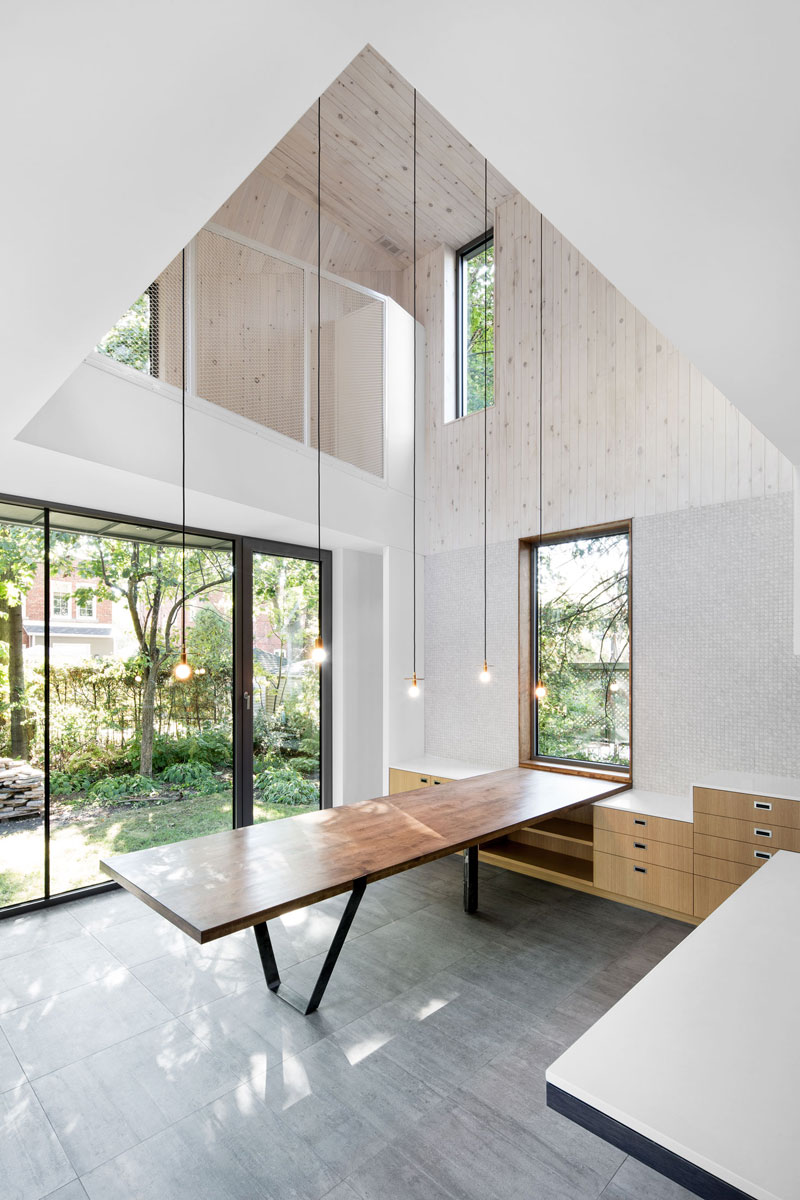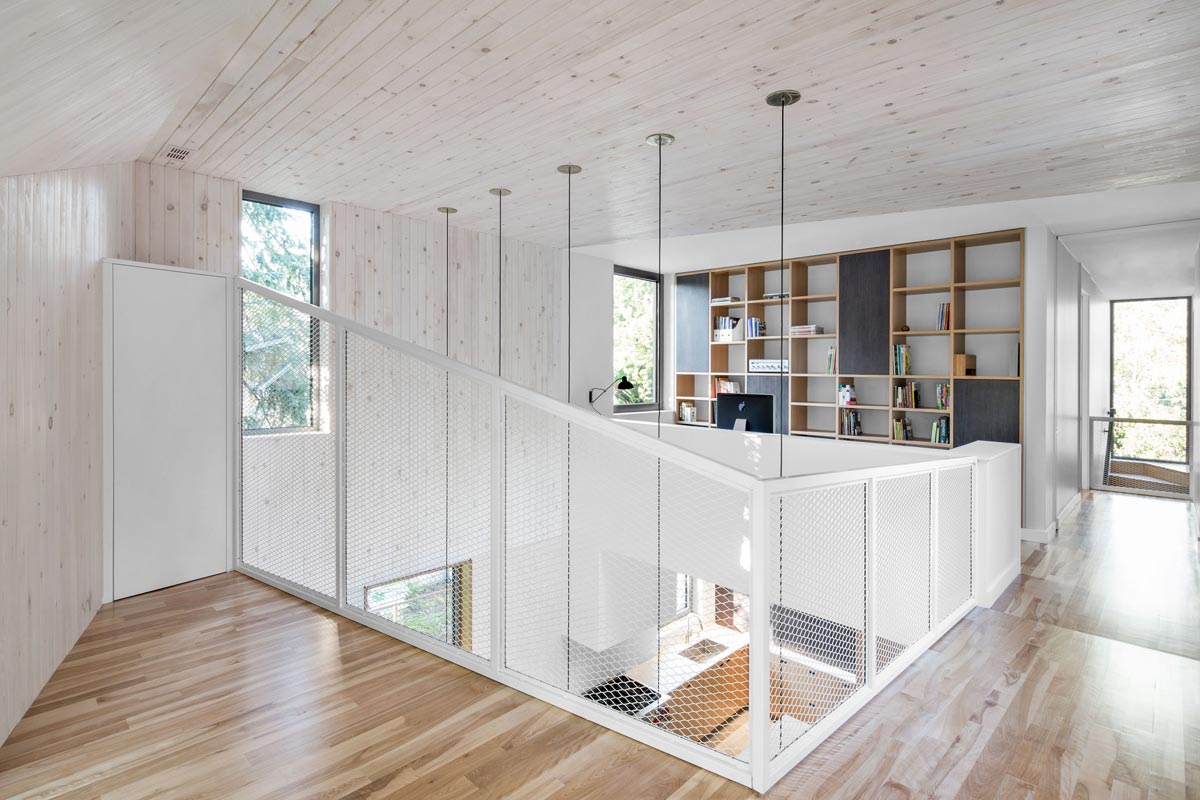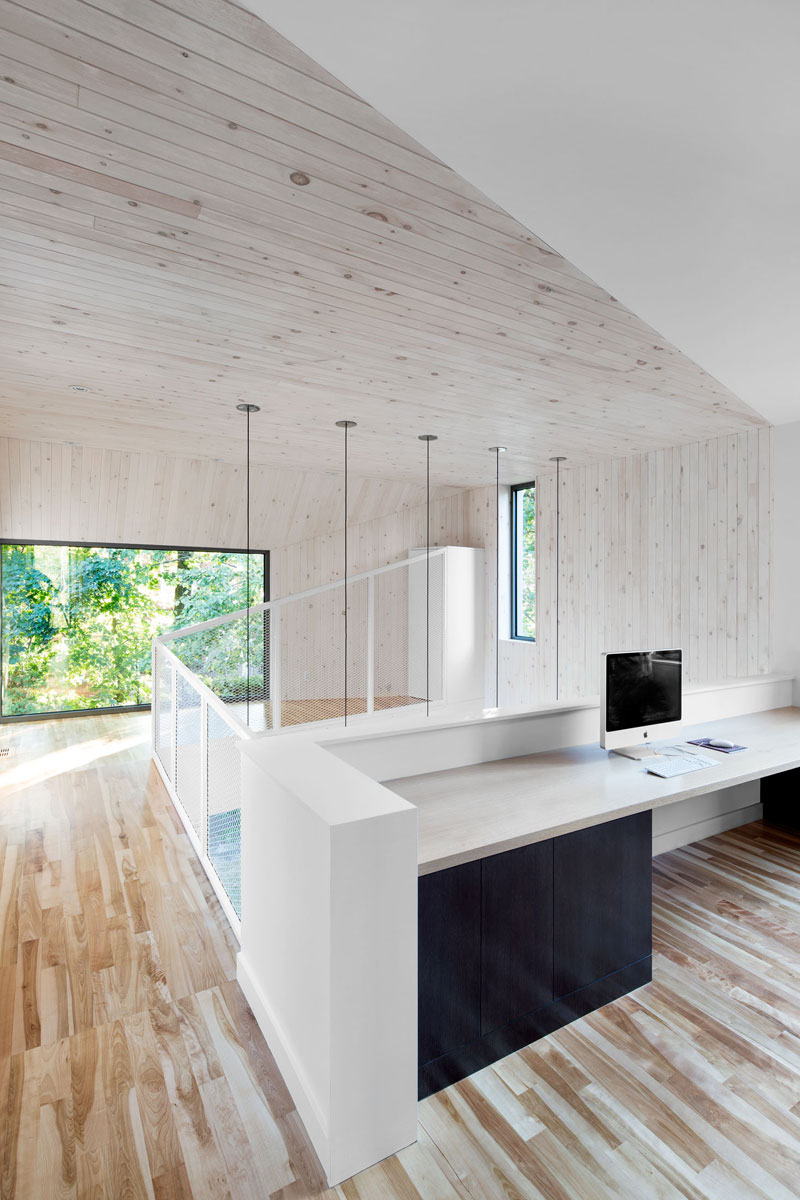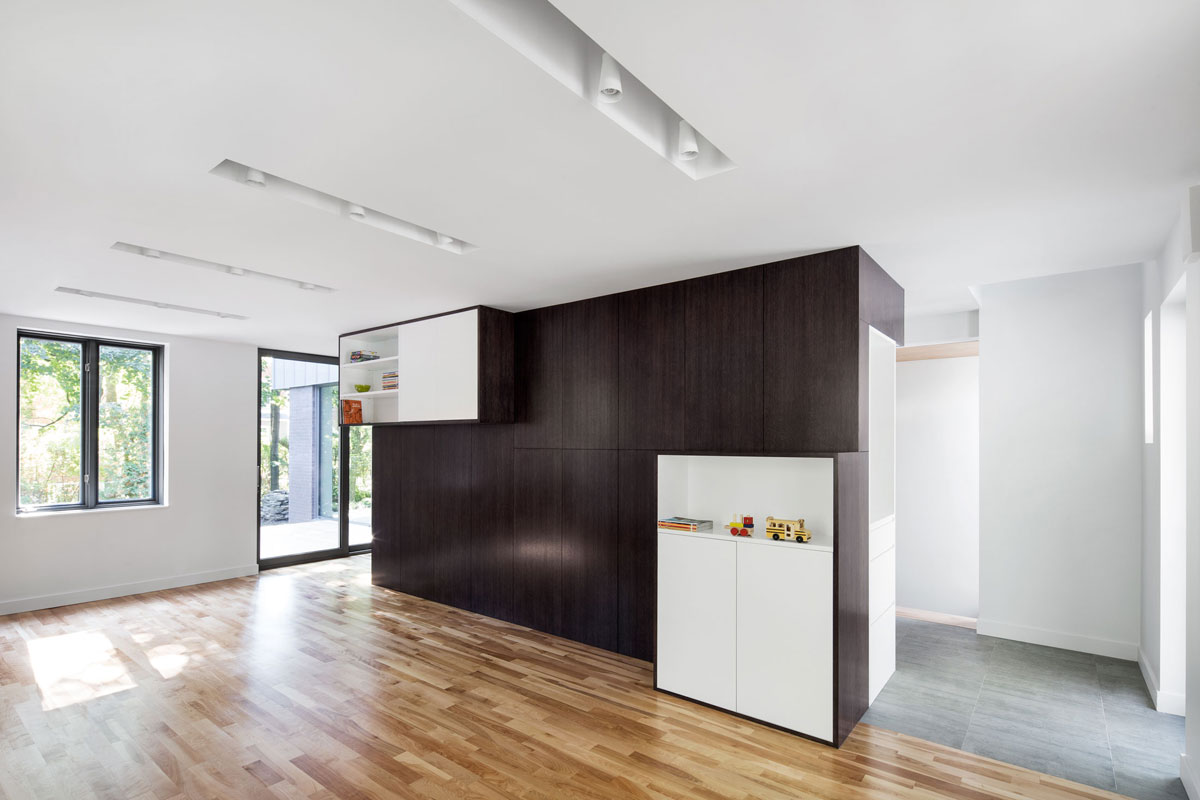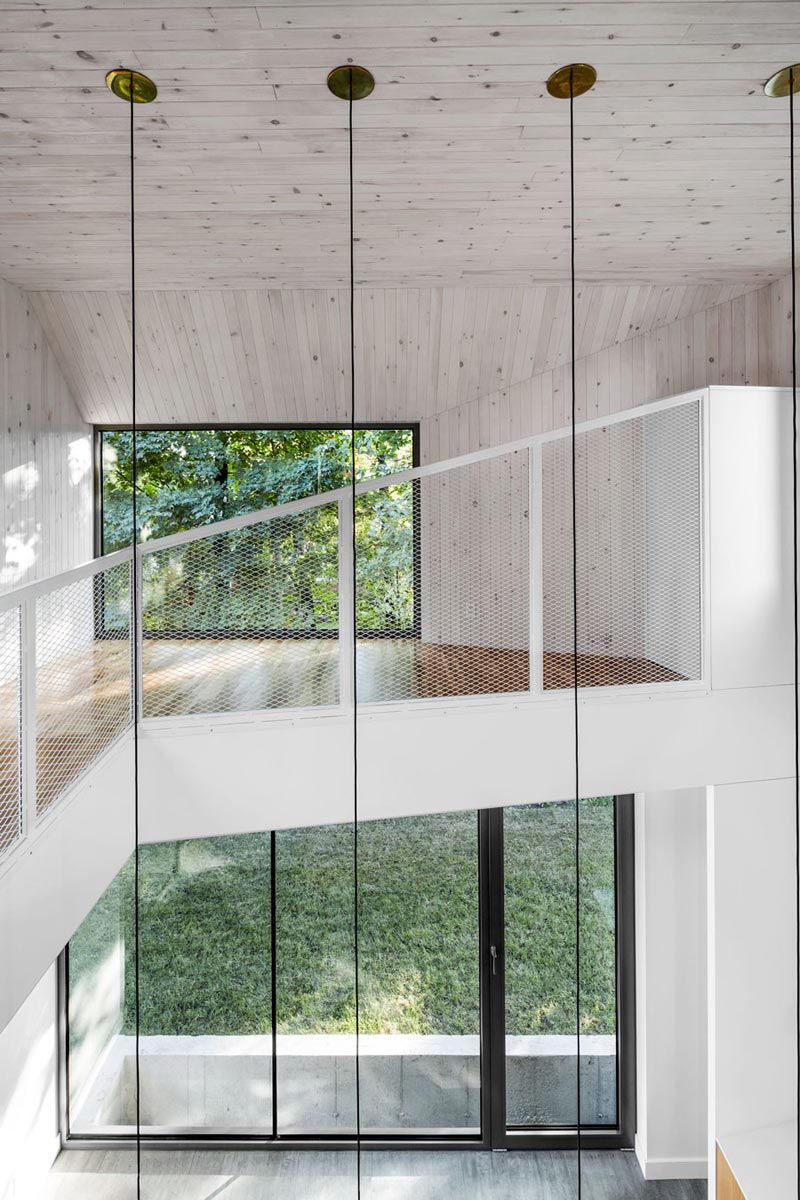 Portions of the original brick exterior walls remain exposed on the interior. Creamy walls and ceilings pair with timber and stone to unite the past and present.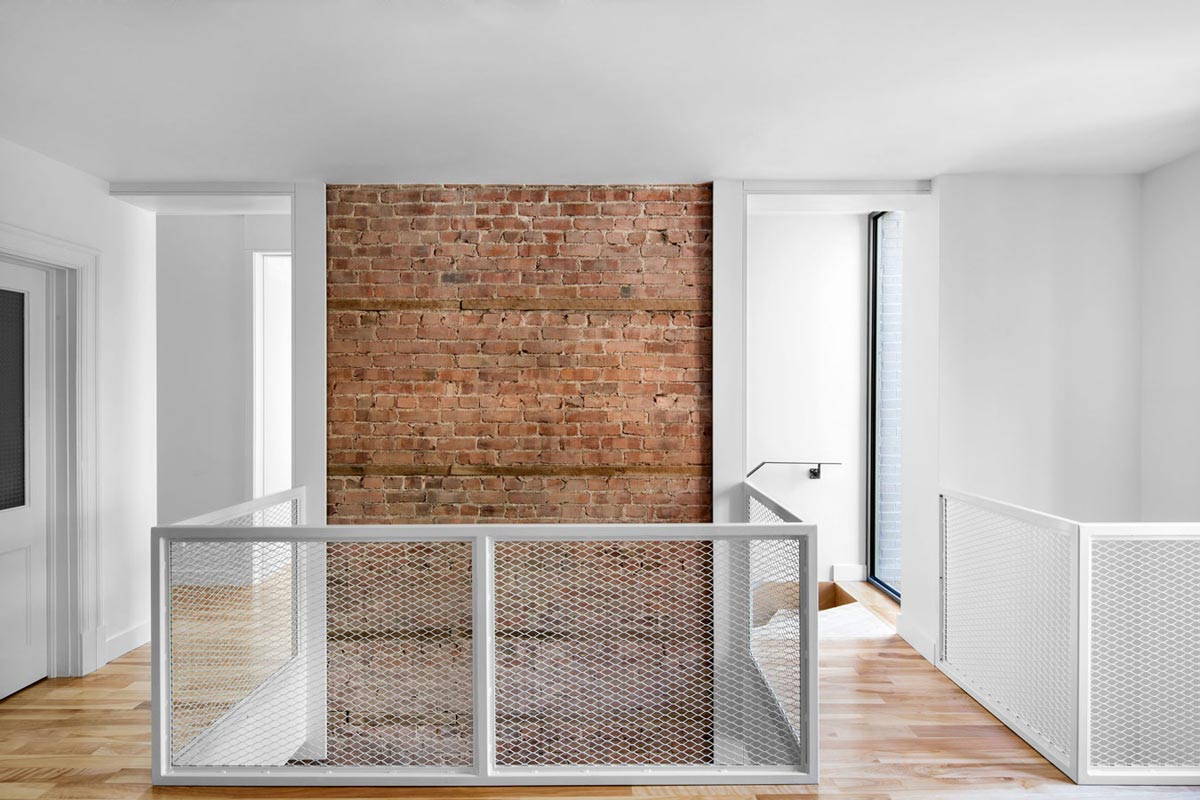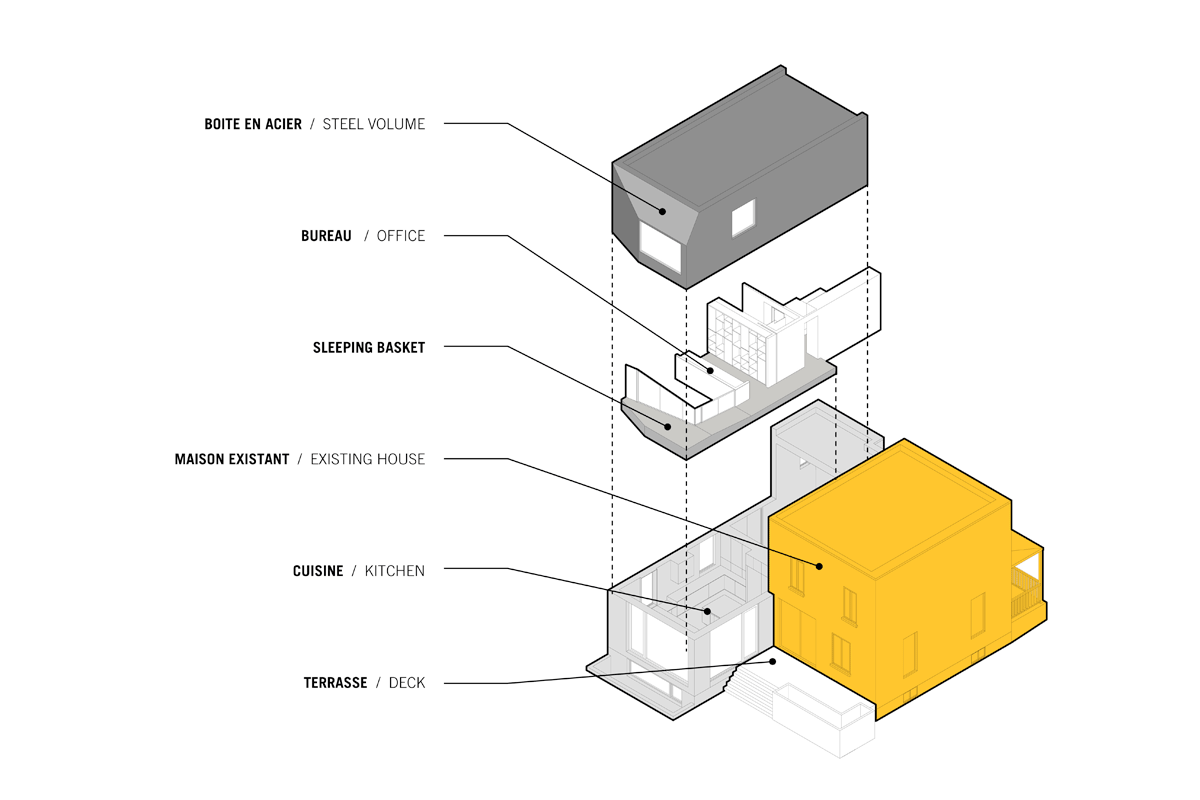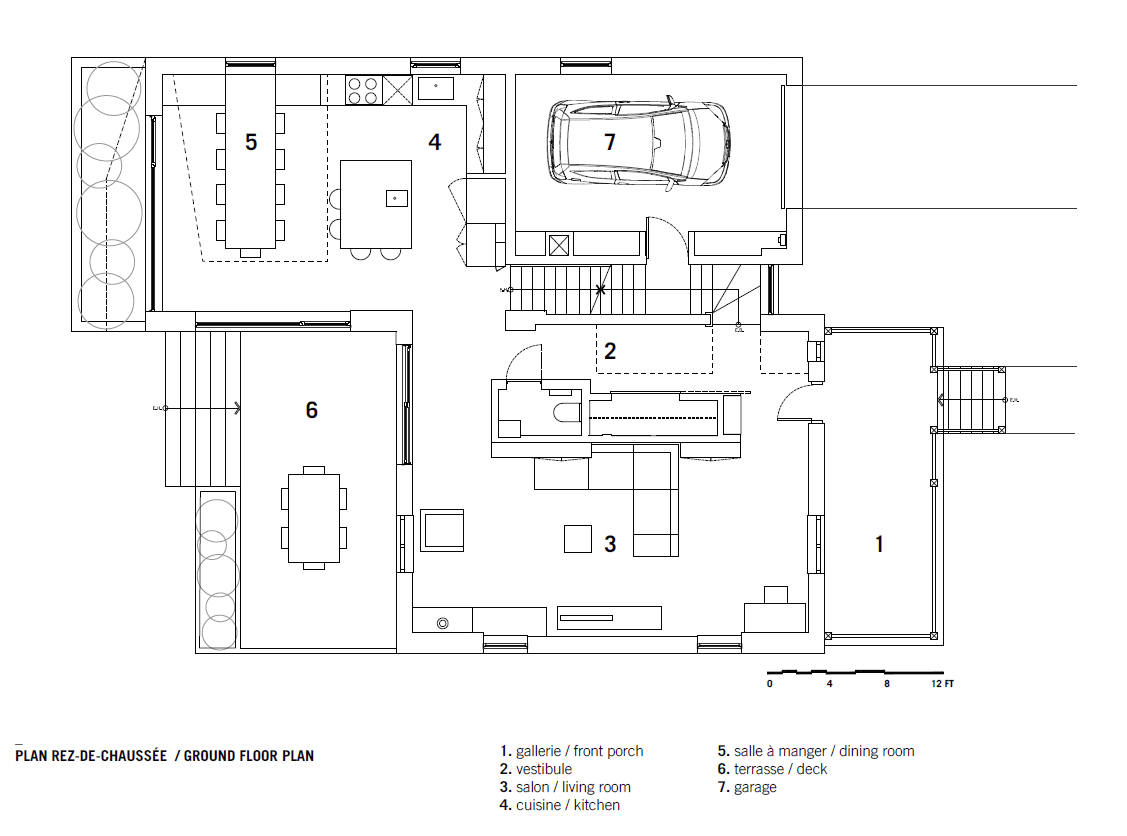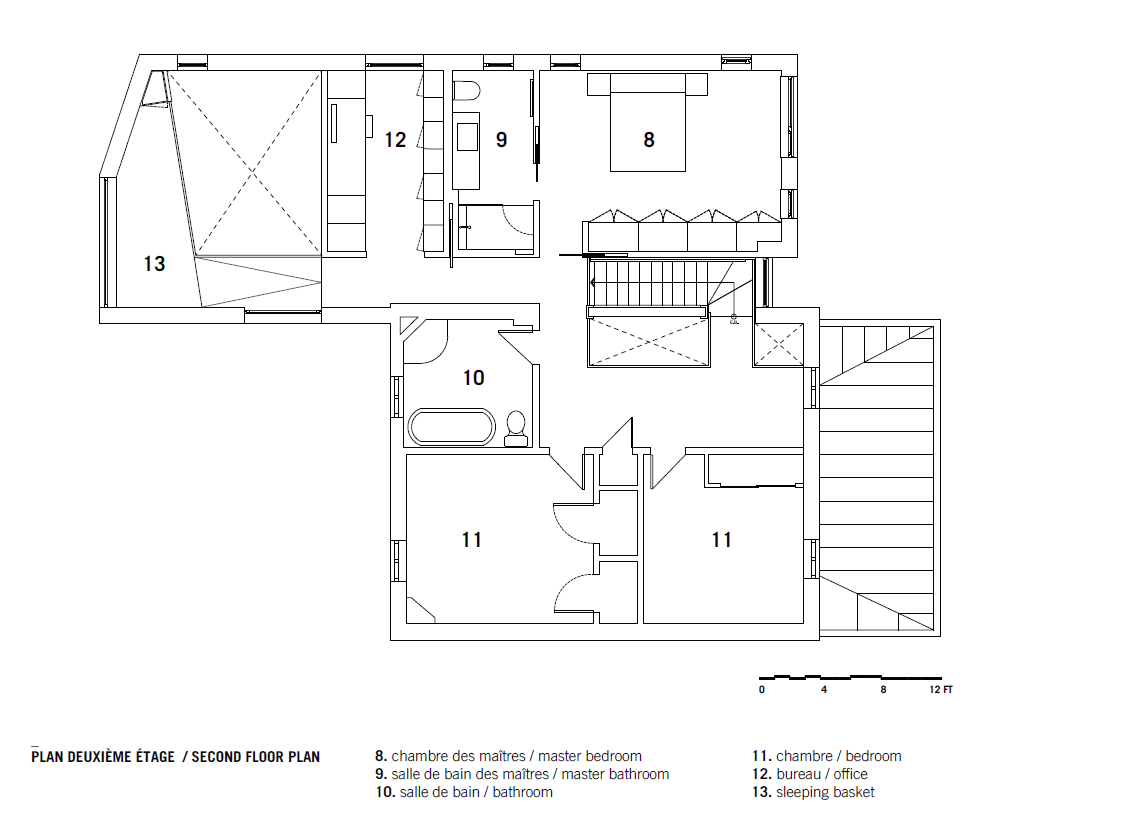 Architects: Naturehumaine
Photography: