A 1960s Montreal residence is stretched in to the 21st century with mid-century lines. Thellend Fortin Architectes added a wealth of living space and light to the formerly one-level home. Notched in to the steep site, the two-story expansion is grounded by a contemporary limestone-sheathed gym. Outside, the narrow walk, pool, and terrace are clad in limestone. A wooden terrace and planter box wall add warmth, interest in their varying levels, and privacy.
Above the new public living spaces twist in plan to capture the best views on the urban site. Mature trees wrap the low side of the slope and provide dappled shade to the pool and the nearly all glass addition. The addition is rather U-shaped with lounges on both ends and the kitchen and dining areas in the center. They connect and revolve around a rooftop terrace where glass panel rails reflect the trees.
The end volume is wrapped in charcoal grey concrete panels above and below the windows, and completely covered where it meets the neighbors. It floats over to rest on a stone pier while appearing to hover above the protected patio below it.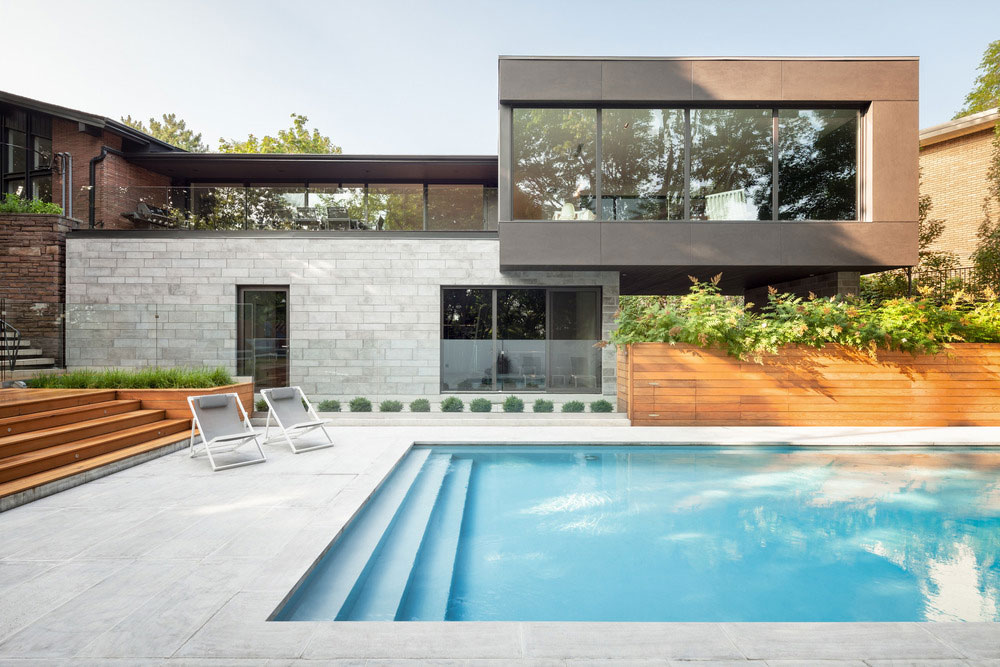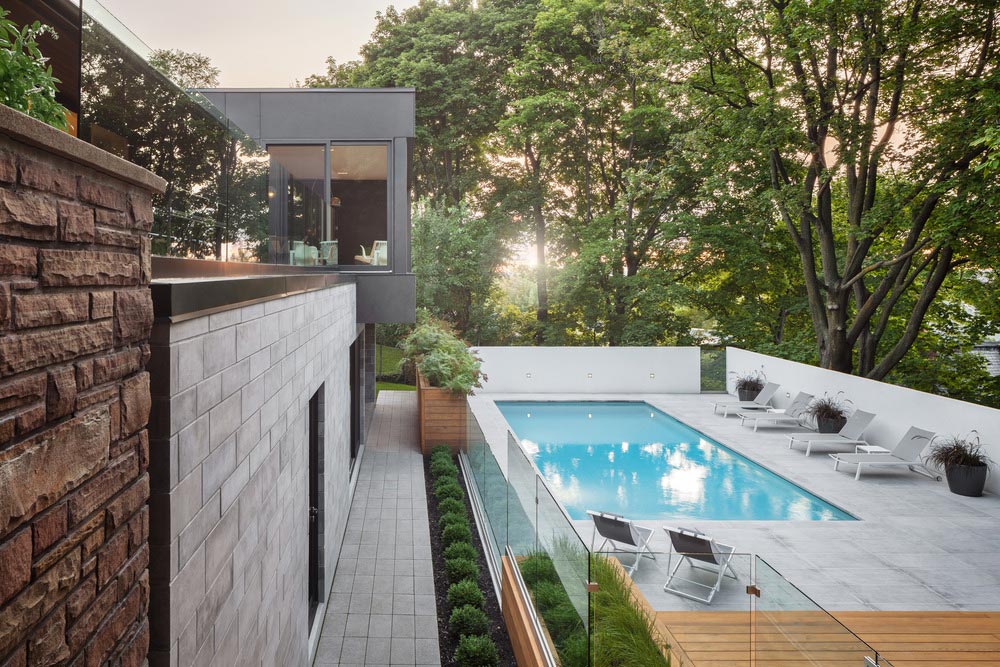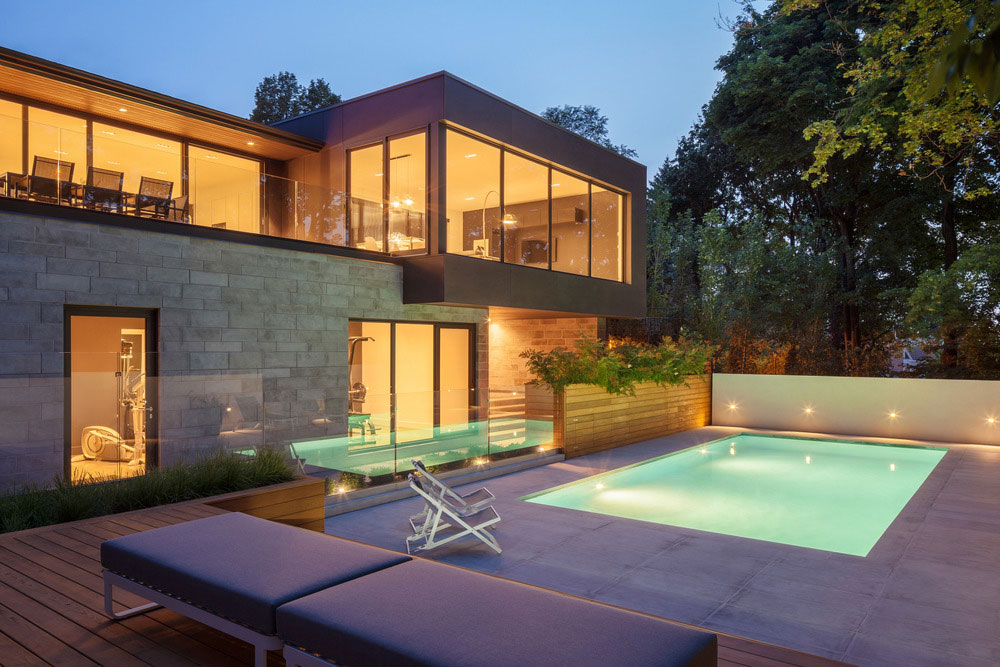 Horizontal lines of 1960s homes are continued and stretched inside. Spaces are generous yet unadorned save for the nature outside. The palette is comprised of soft ivory with ebony accents tied together with a caramel timber floor.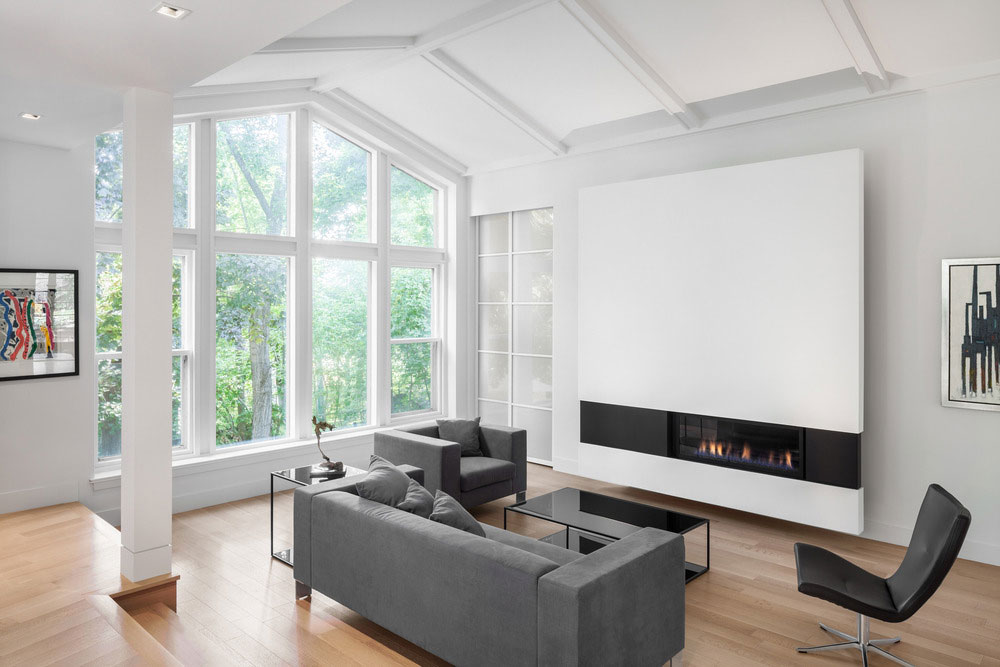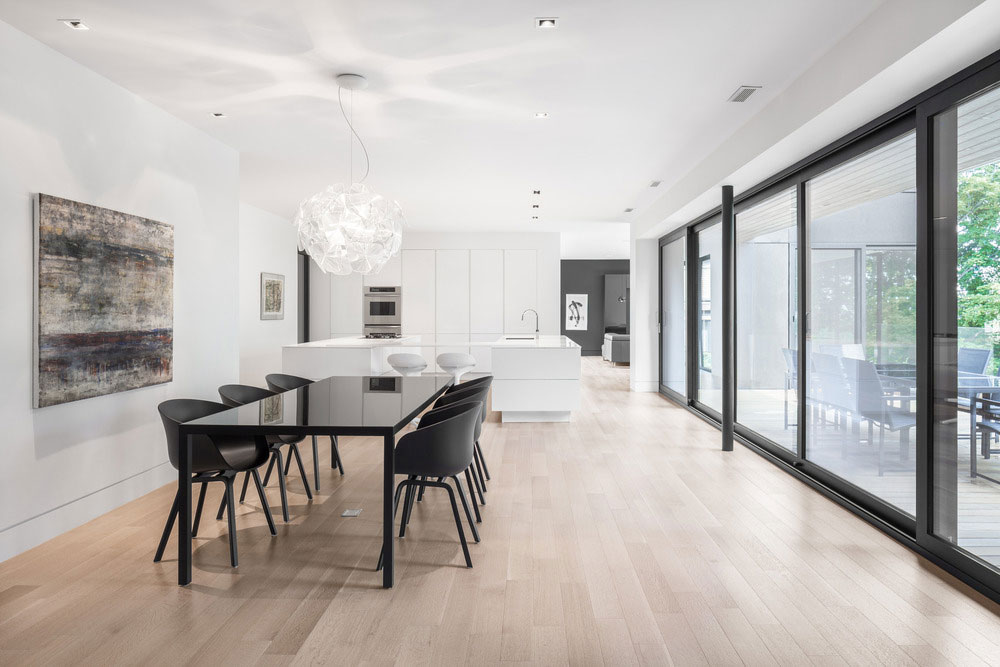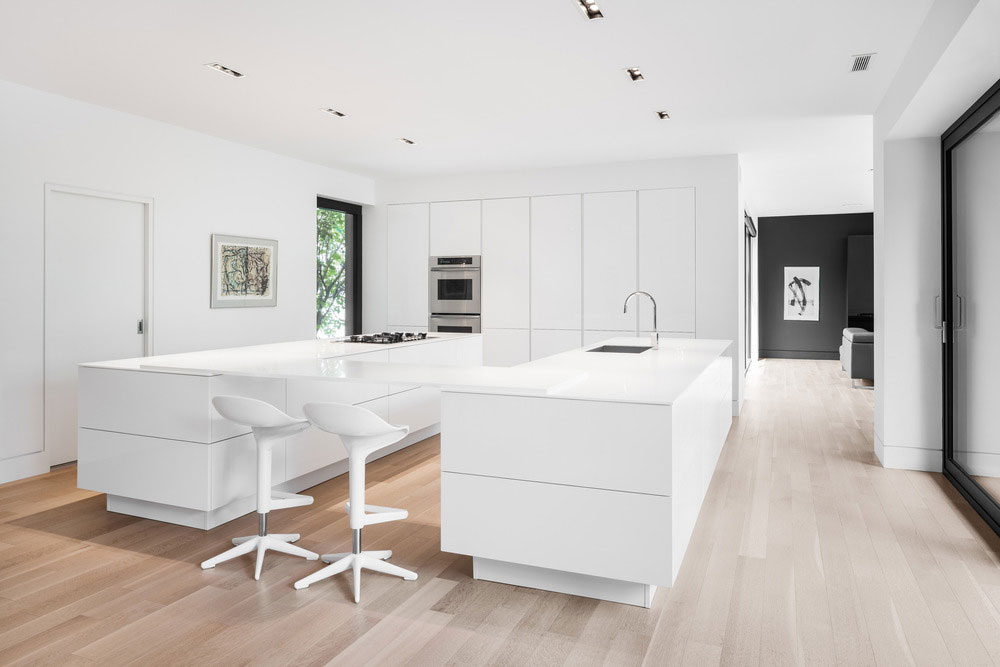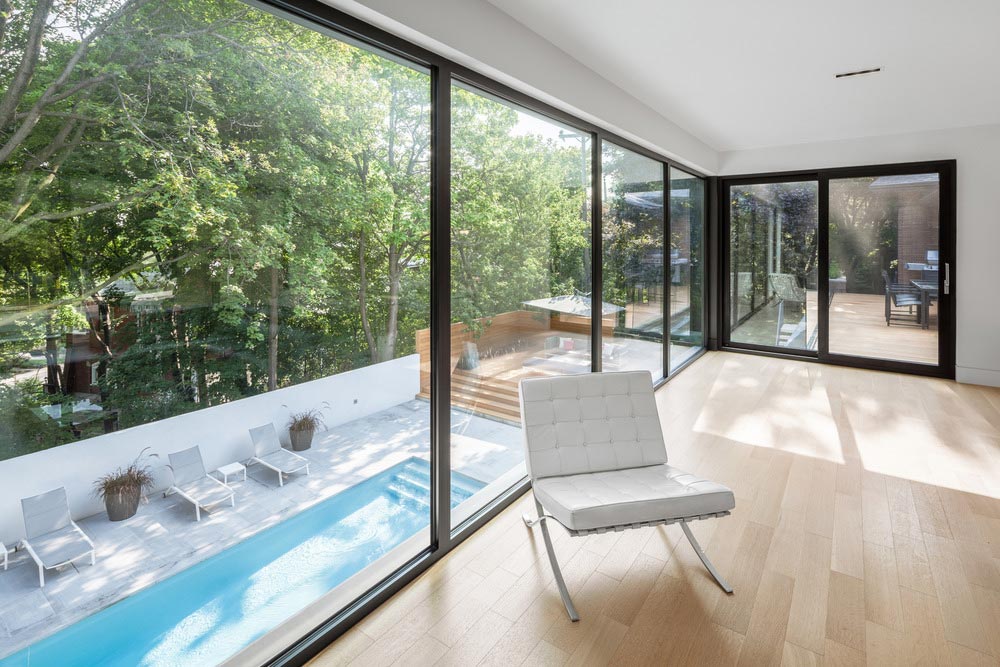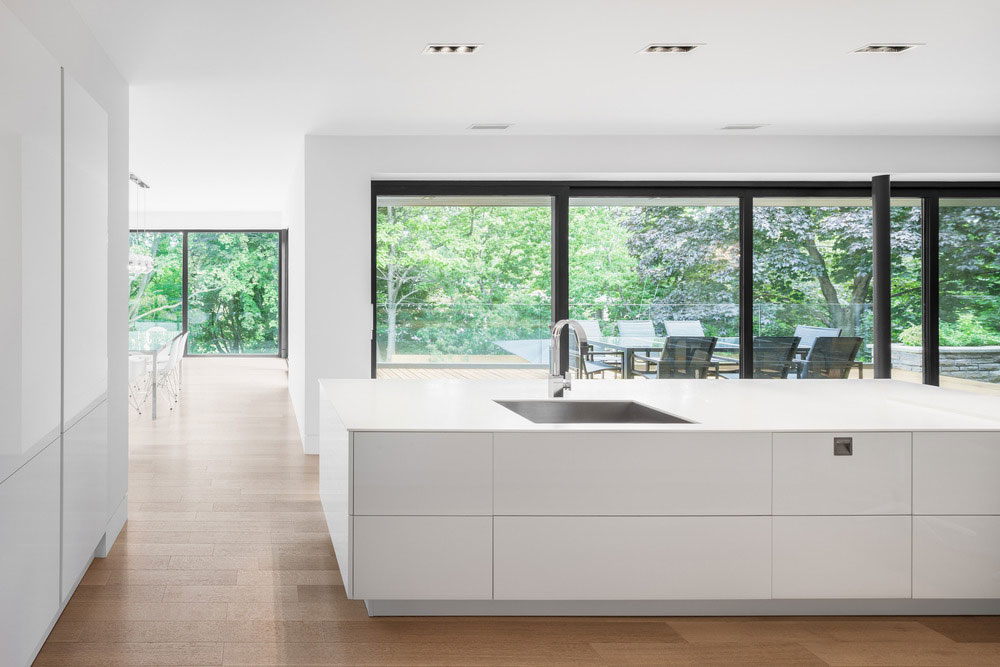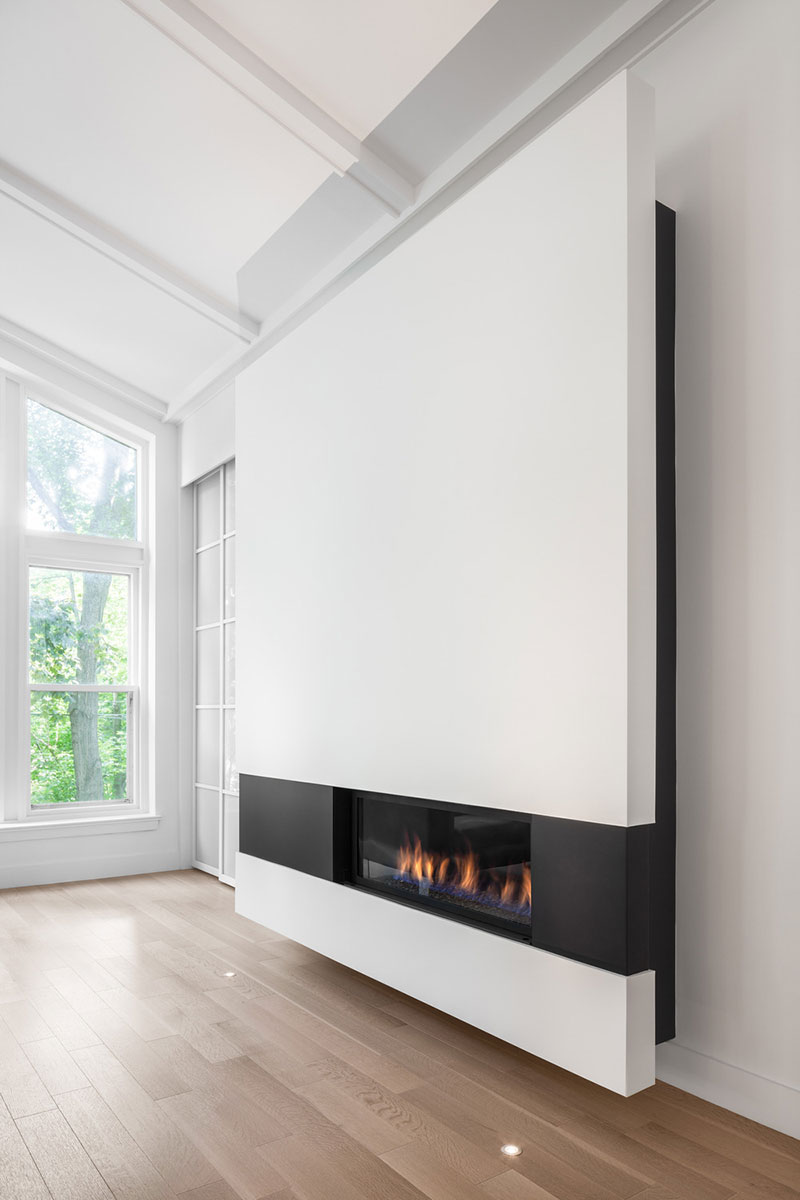 Architects: Thellend Fortin Architectes
Photography: Charles Lanteigne photo