A 20-year-old cottage in Ontario is brought in to the 21st century. Altius architecture designed an addition to the lakeside cottage that doubles its size, views, and versatility.
The finesse used to blend the original structure with the addition is very exciting. A new walkout level was created by placing the original log structure on a new foundation notched in to the slope. Blackened timber siding unifies the new structure's lower floor and exposed areas of the original cottage's foundation. The main level wears the wide flat logs of the earlier cottage blended with masses of glass and new timber in tones of the logs.
A bridge connects the structures and its two exterior walls are covered in the ebony wood siding. Gable ends of the original cottage are sheathed in vertical black boards. Even the log cottage sports a new entry of dark timber. The weight of the rectilinear addition is reduced by the expanses of glass and it allows the charm of the log cabin to shine. Overall, the sensitivity to the heights, geometry, and material placement, inside and out, are very elegant.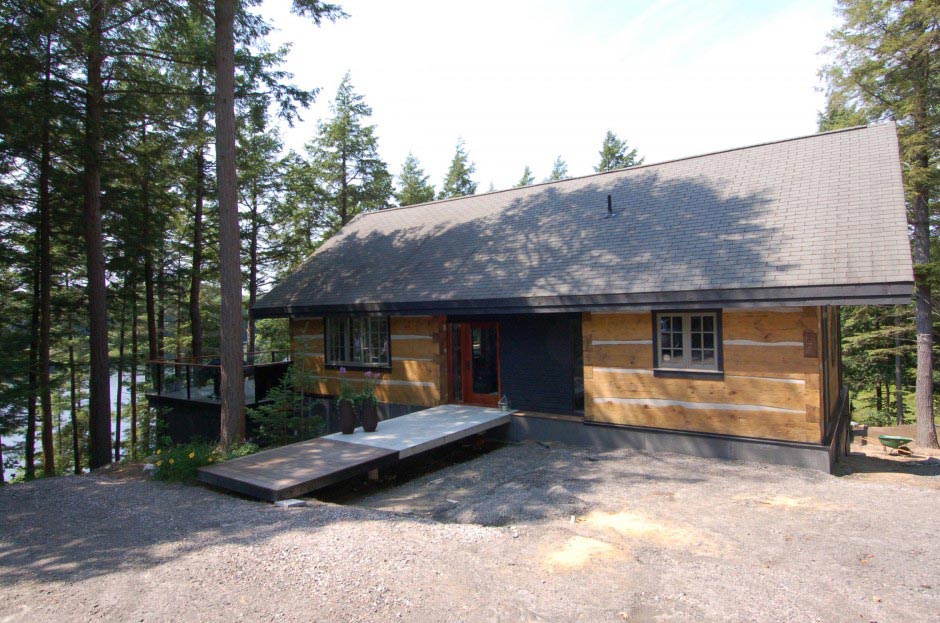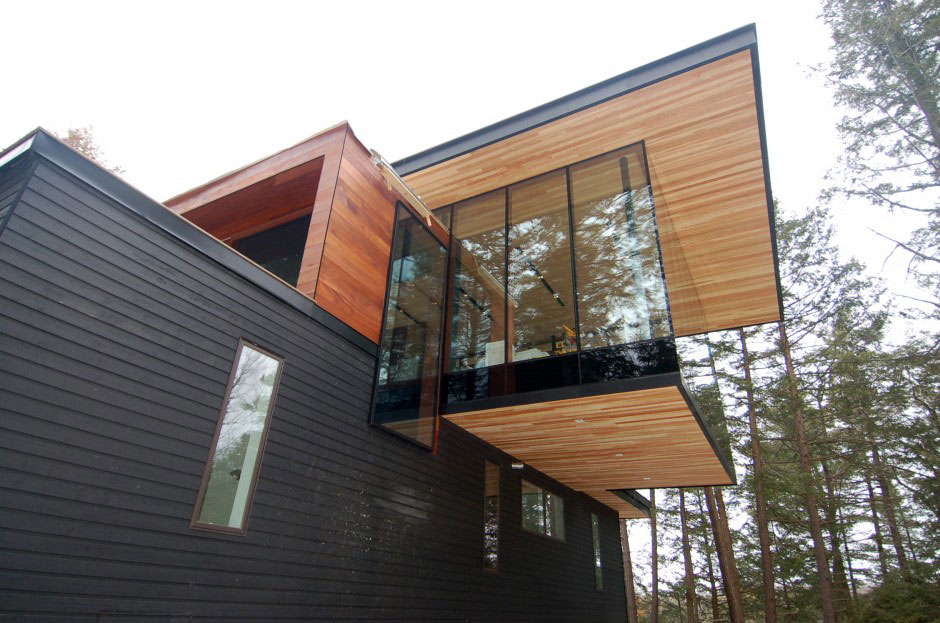 Inside the main floor is for living and enjoying the lake and forest views. Living and dining are walled with full height glass in the addition and a second dining area and kitchen fill the log cabin. The main bedroom suite is placed in a private corner of the charming and updated original cottage. An expansive elevated deck connects the new and the old on the west, a smaller terrace on the east, and ground level patios provide an abundance of outdoor living spaces.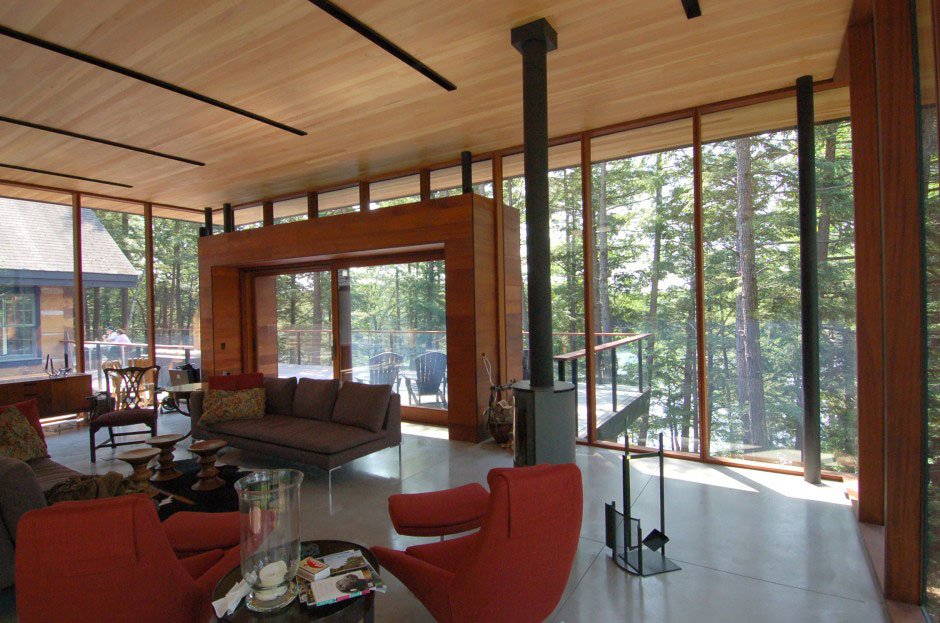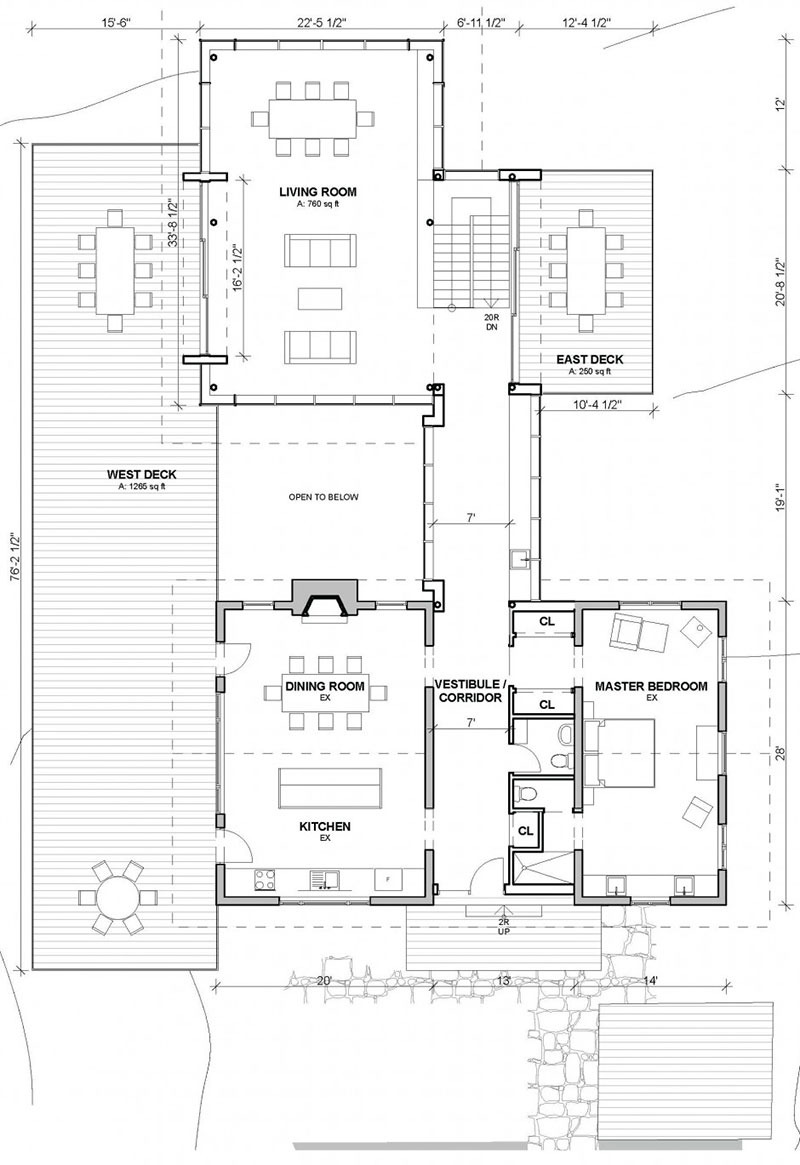 Architects: Altius architecture
Photography courtesy of Altius architecture