In a suburb of Melbourne, MAKE architecture expanded a family home brilliantly. The unusual roof lines that form the M actually mimic the original home's double hip roofs. A flat roof section connects the new addition to the initial building. The minimal modern extension is sized to maintain as much garden space as possible. Facing south, it is also designed to capture northern light year round and shelter the interiors from the blazing summer sun. That's a tall order and one fulfilled through the use of deep overhangs, high glazing, and sheltered courtyards.
The original home houses the family bedrooms and a lounge. A guest and full bath transition you to the voluminous open area for living, dining, cooking, and laundry that's tucked out of view. Notched in is a private courtyard, walled with sliding glass panels on two sides, siding on the third, and open to the very close neighbor. It's wrapped with a wooden bench at floor height for easily moving between inside and outside.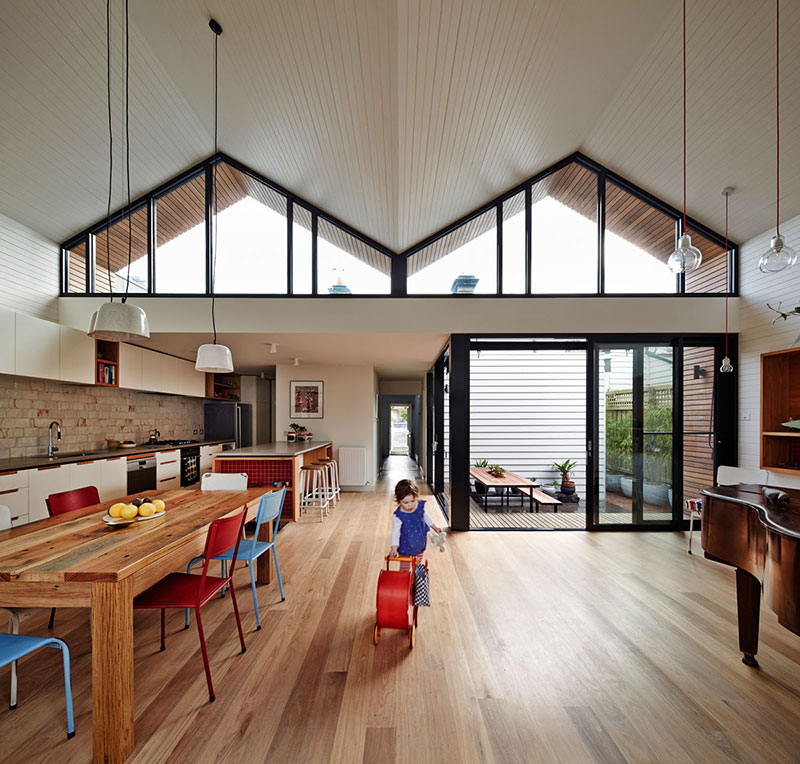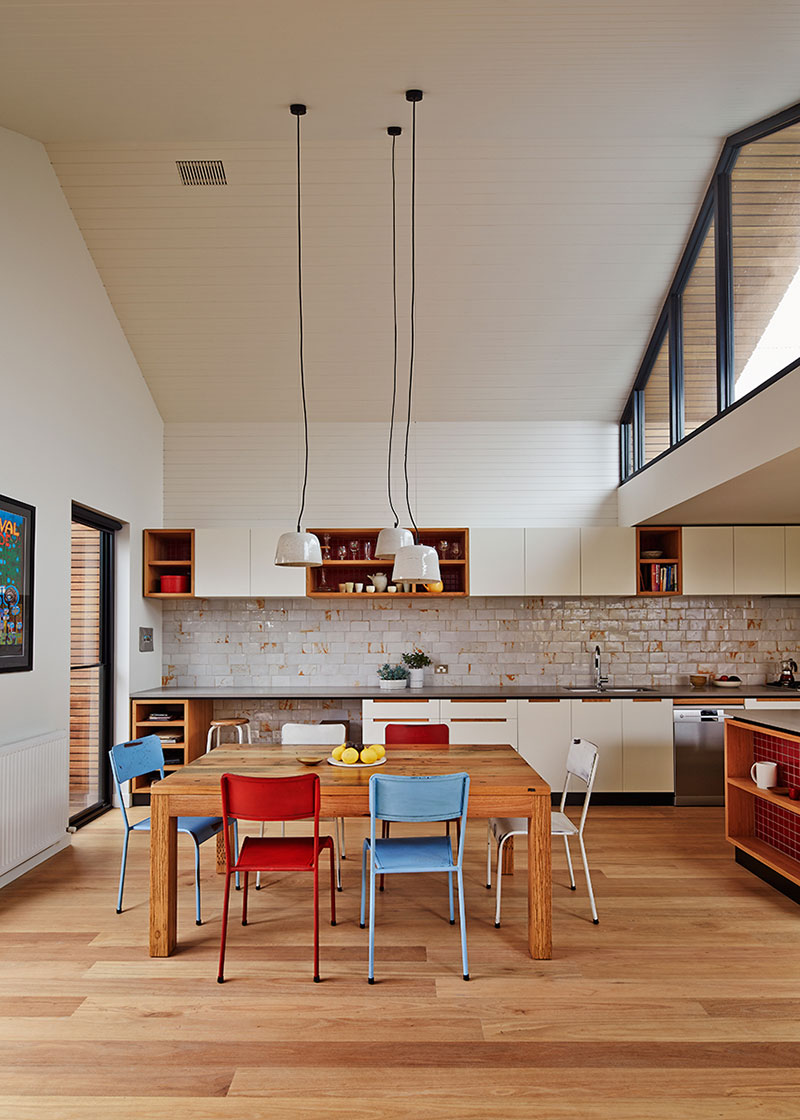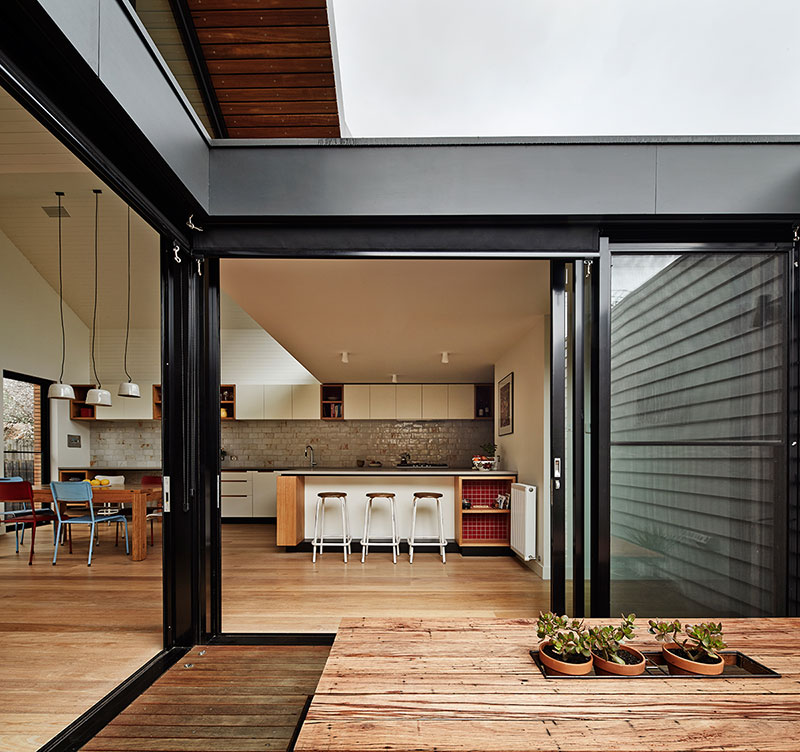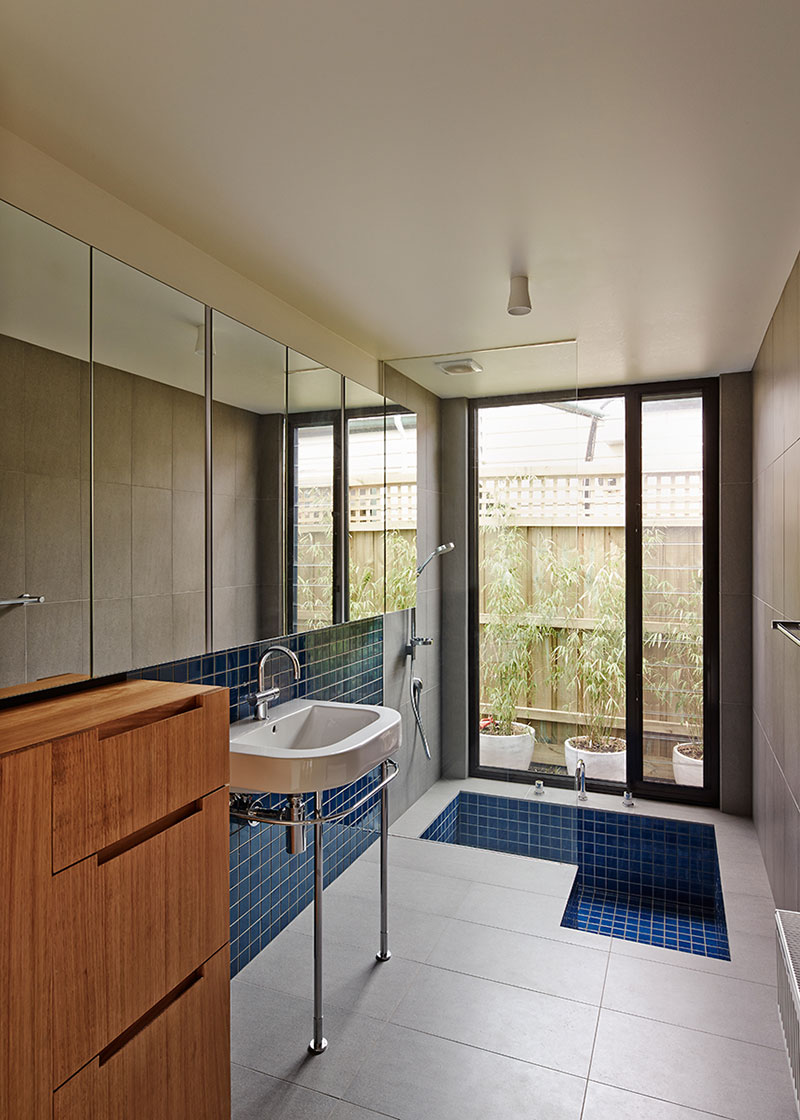 Yet it's the gable end windows on the north side that truly define the new space. Filling the height of the M shape from shoulder on up they flood the space with soft natural light. The roof stretches beyond and the deep soffits are wrapped in timber like the home's floors. White painted wood wraps the inside of the M. Combined with the horizontal lines of the kitchen cabinets, the volume of the space remains very personal.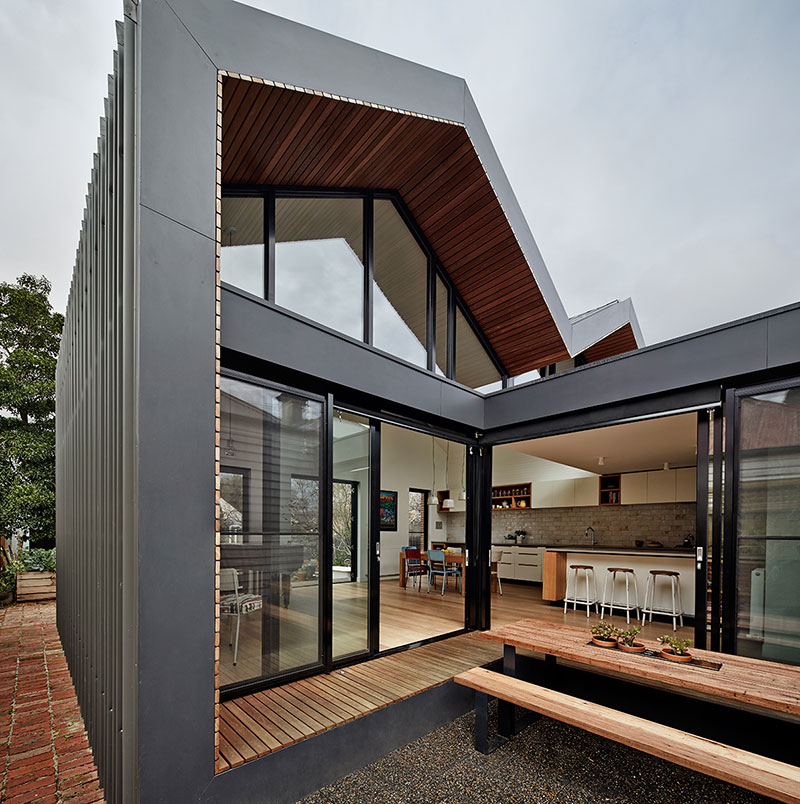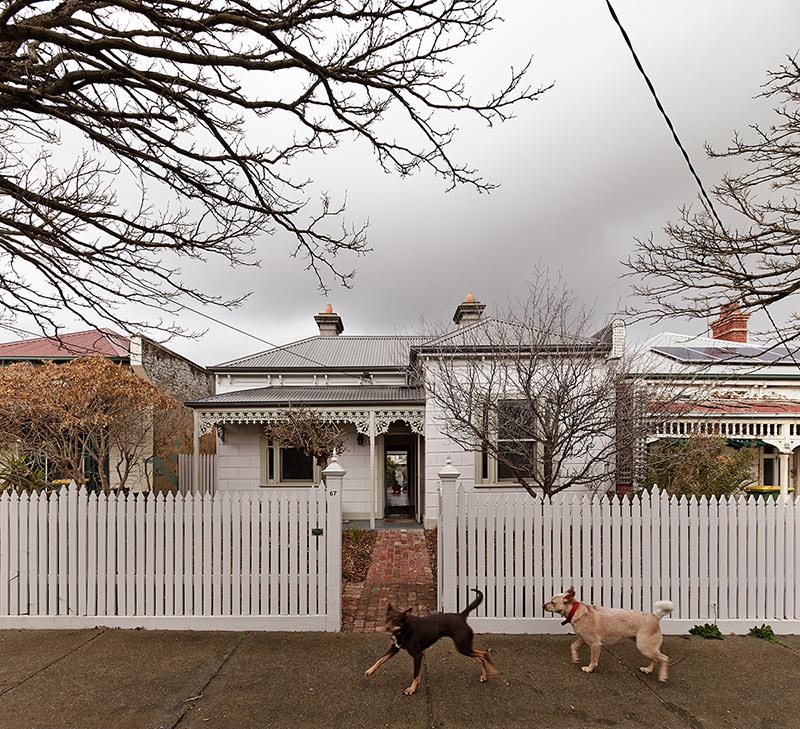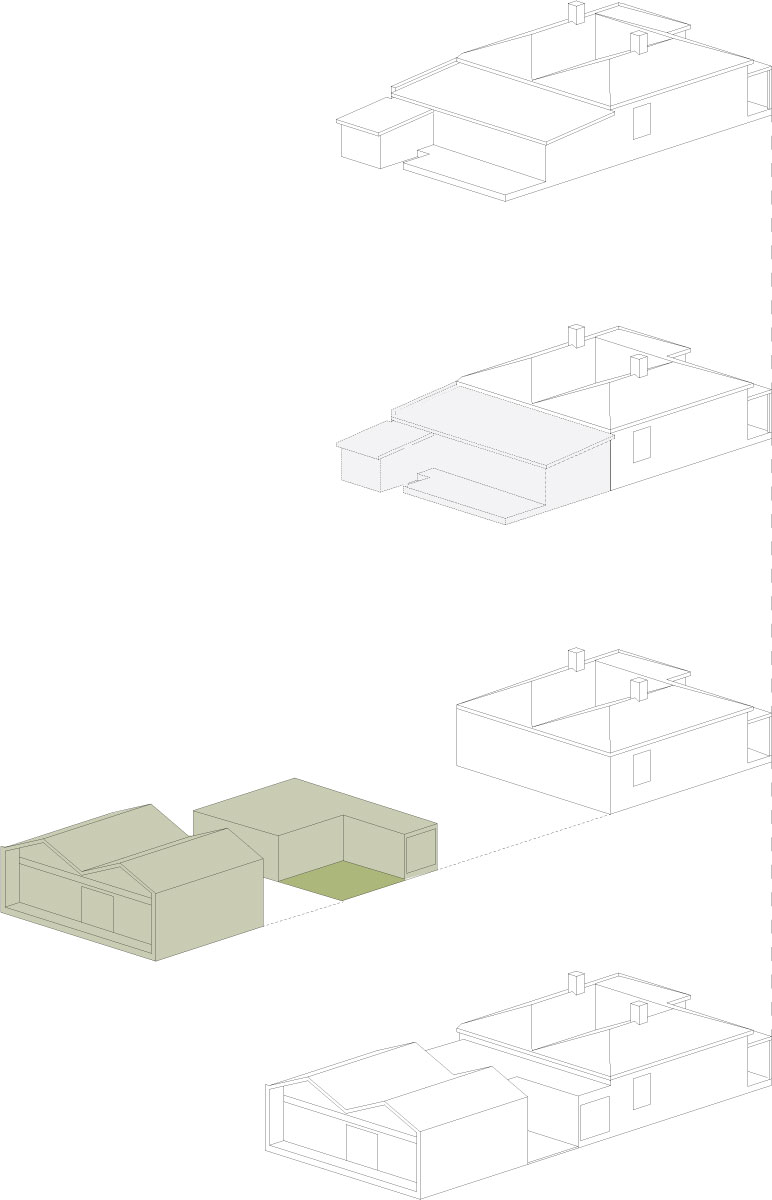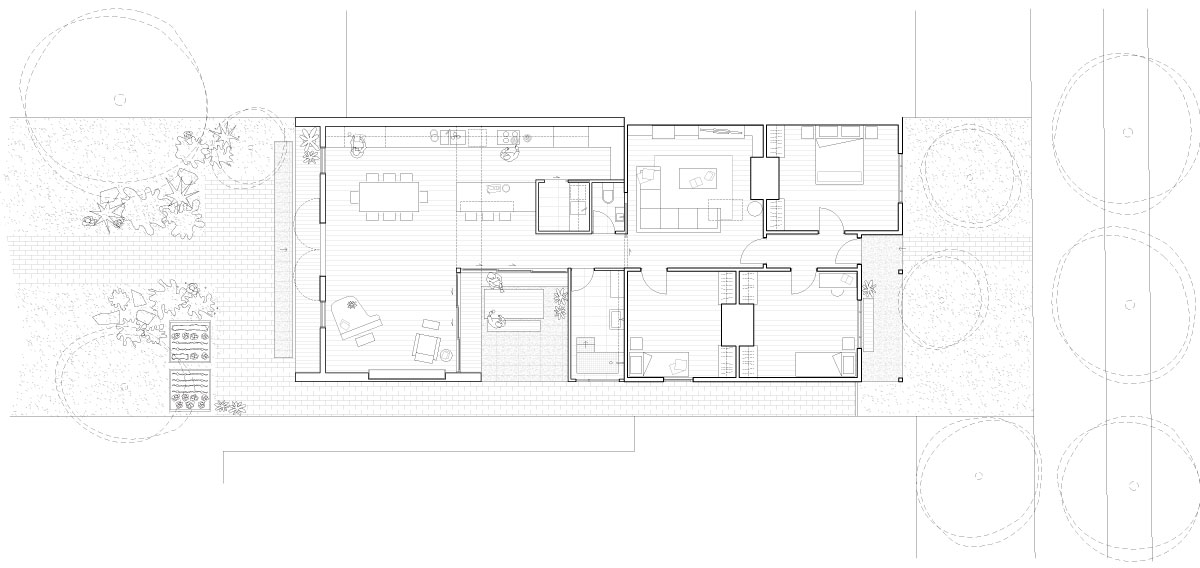 Architects: MAKE architecture
Photography: Peter Bennetts