In a dense urban fabric, a young family expecting twins was challenged by limited expansion options. Wishing to maintain their upstairs tenants, their only choice was to expand out in to the garden. Even that area was limited. They enlisted Naturehumaine Architects to resolve the spatial issues and create a dynamic home for their exuberant young family.
The garage had to be sacrificed to make the addition feasible and functional. La Couleuvre, the snake, describes how the building wraps from the garden level to the new upper level. The expansion wiggles from the garden up and over a ground floor brick clad volume. These bricks were salvaged from the now defunct garage.
Upstairs four bedrooms and the family bath drape themselves and cantilever over the brick volume. The ground floor is occupied by areas for eating, living, and food preparation, with a somewhat private wooden terrace.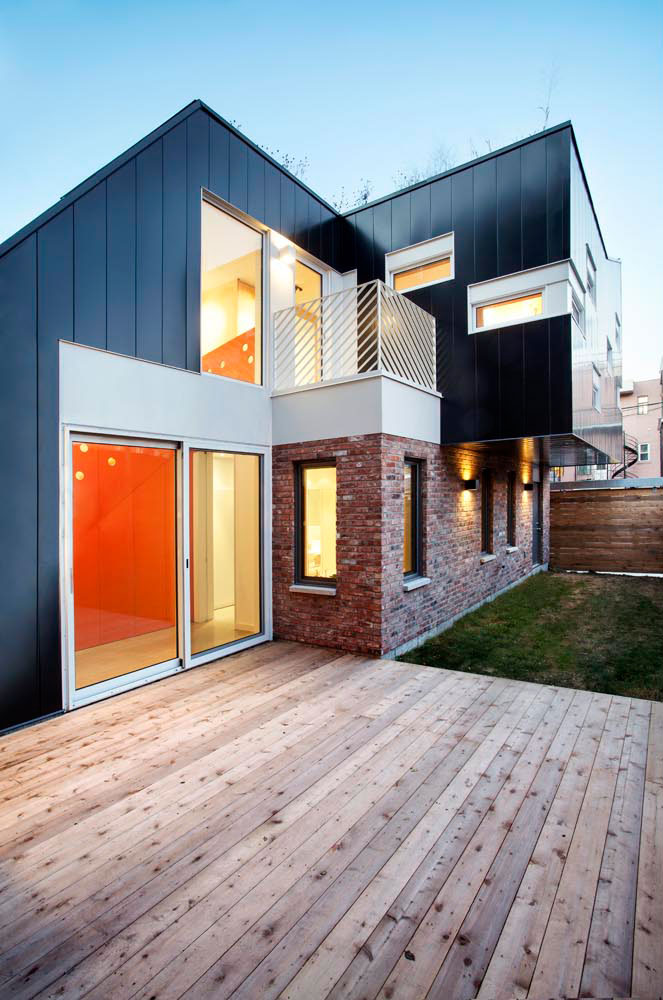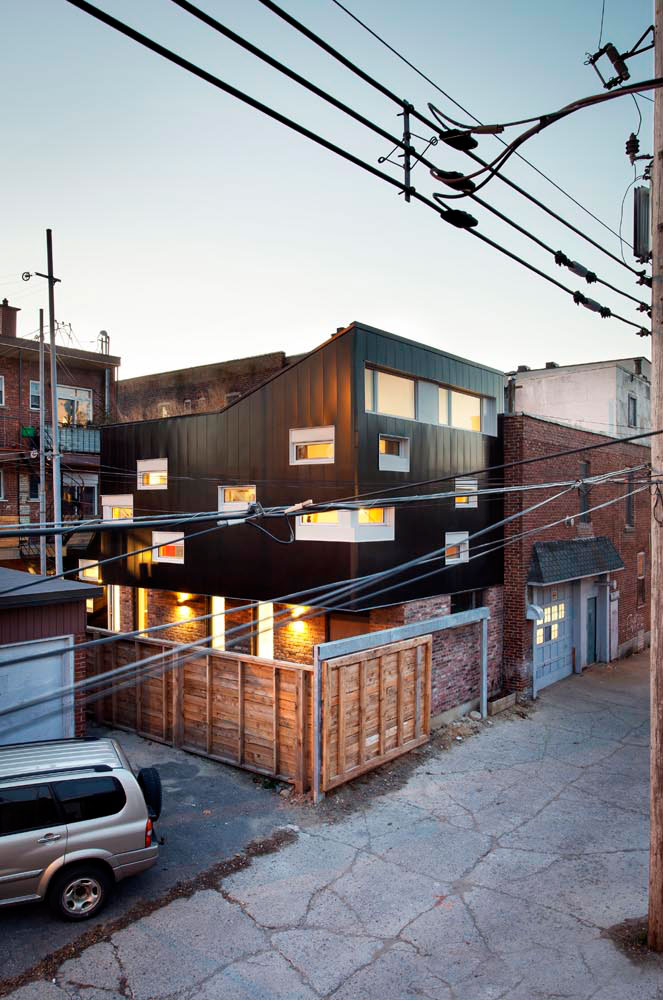 Clad in vertical standing seam black metal siding and roofing, the addition's mass is diminished. Its playful geometry and quirky window placement nod to the adaptable and whimsical interior.
Bright yellow cabinets unite the living floor's white spaces and hardwood floors. The stair to bedrooms above is guarded by a thick and vivid orange sheet of steel. Pierced with random circular openings it allows light and shadows to play. Kids' bedrooms have built in bunks and desks. The horizontal windows at varying heights let breezes through and sliding wooden panels block light to create a private cocoon.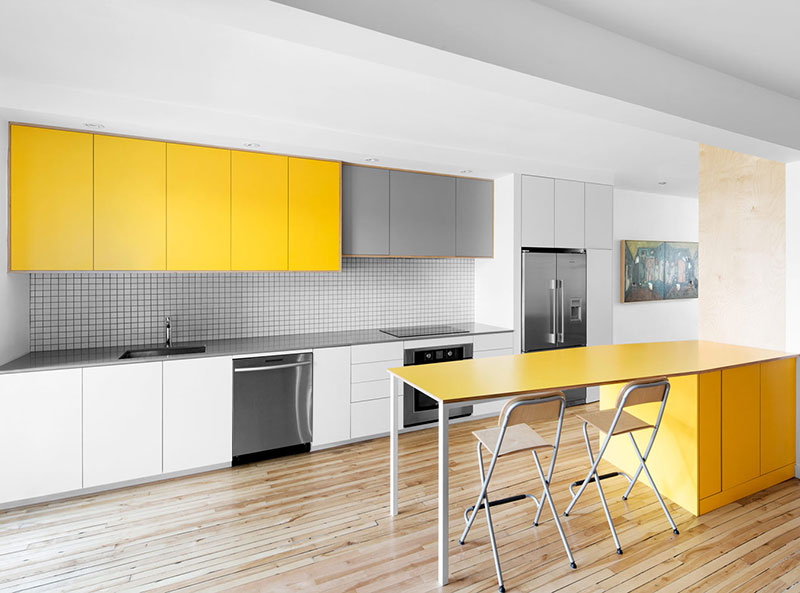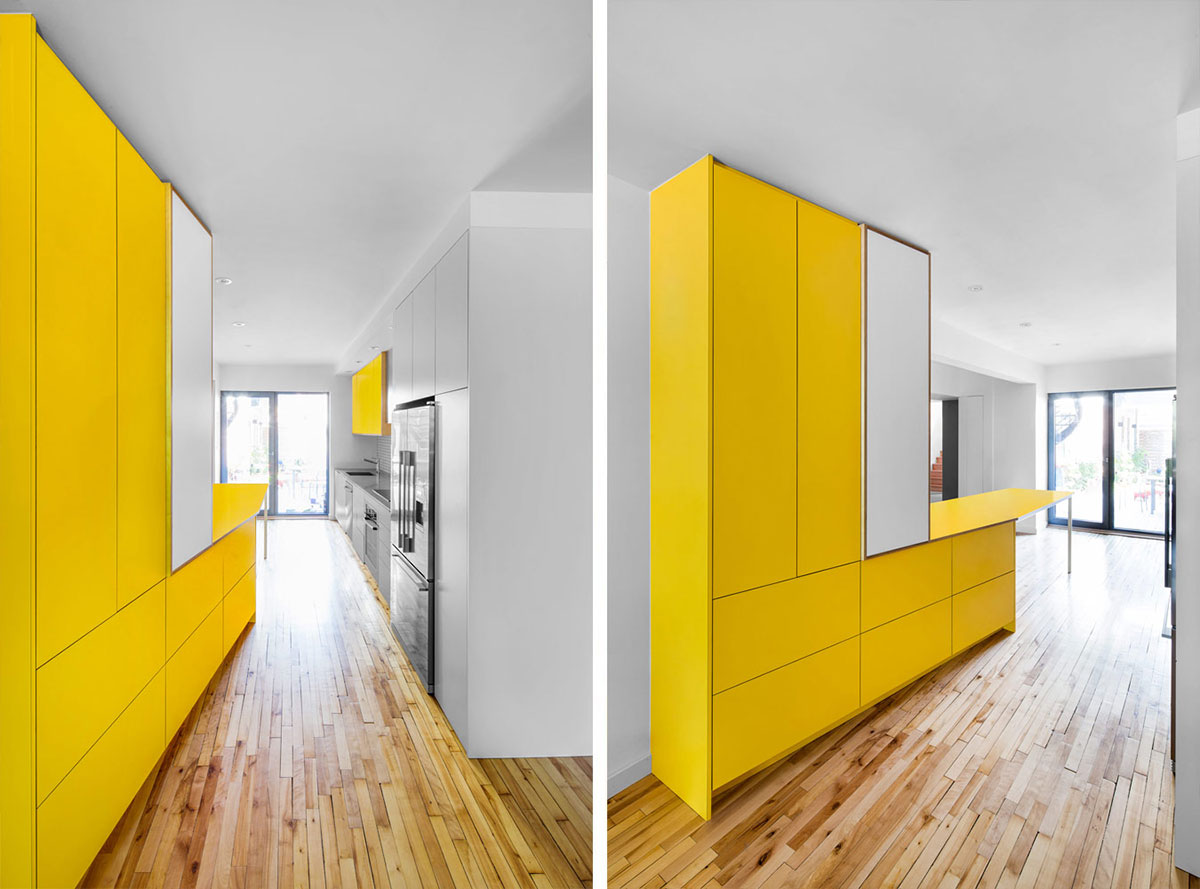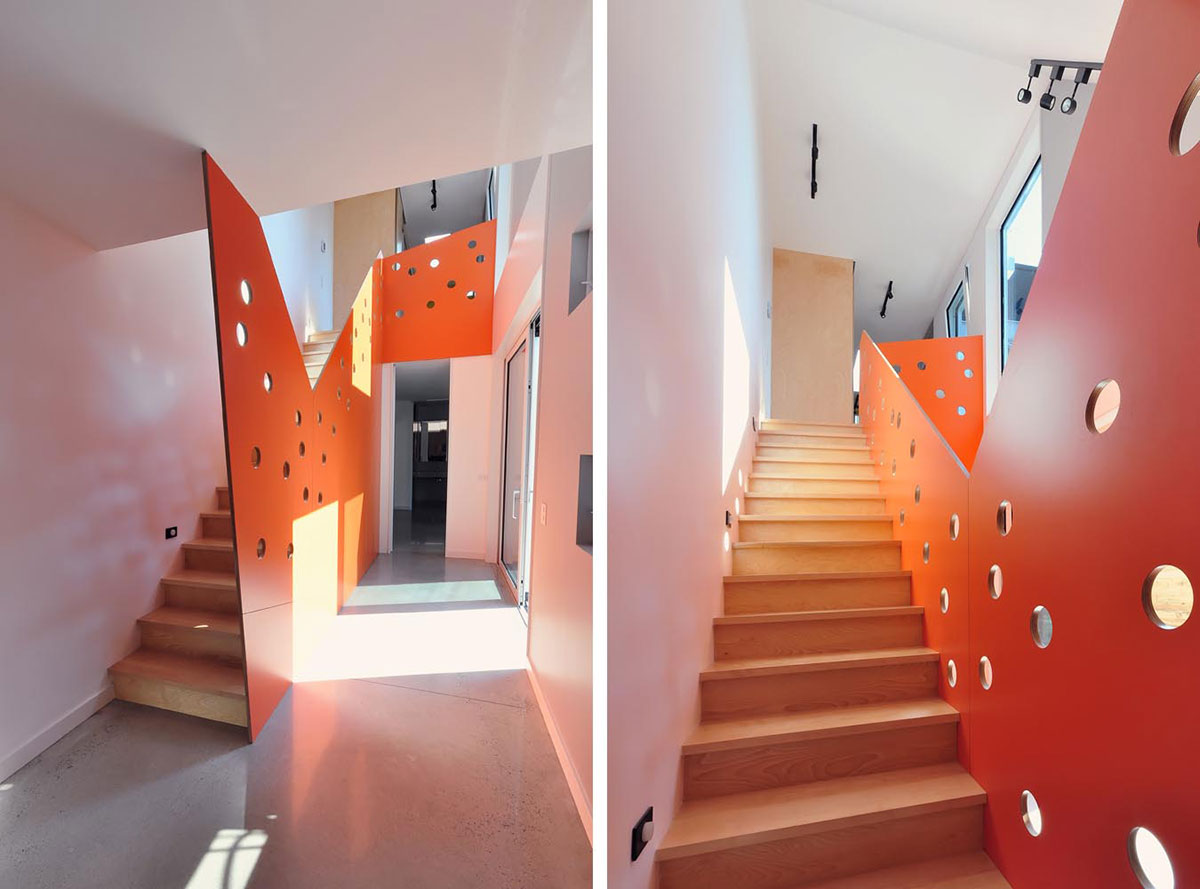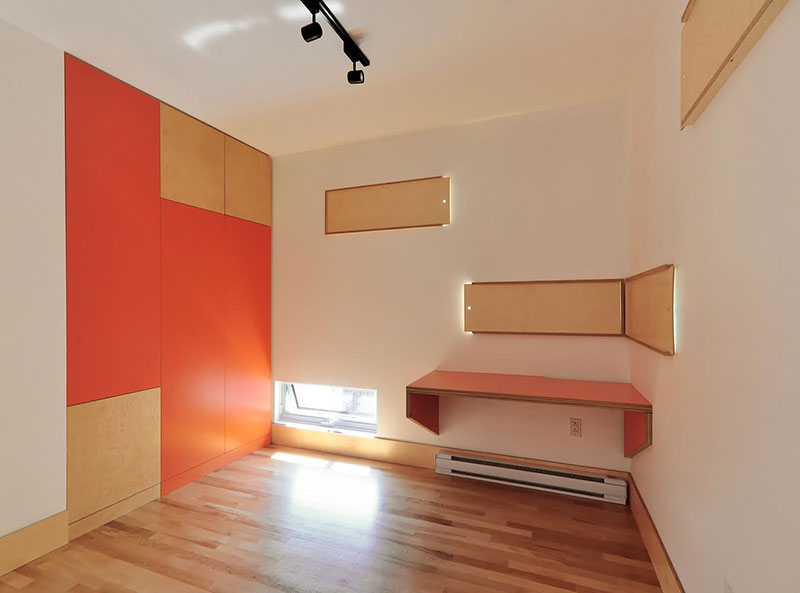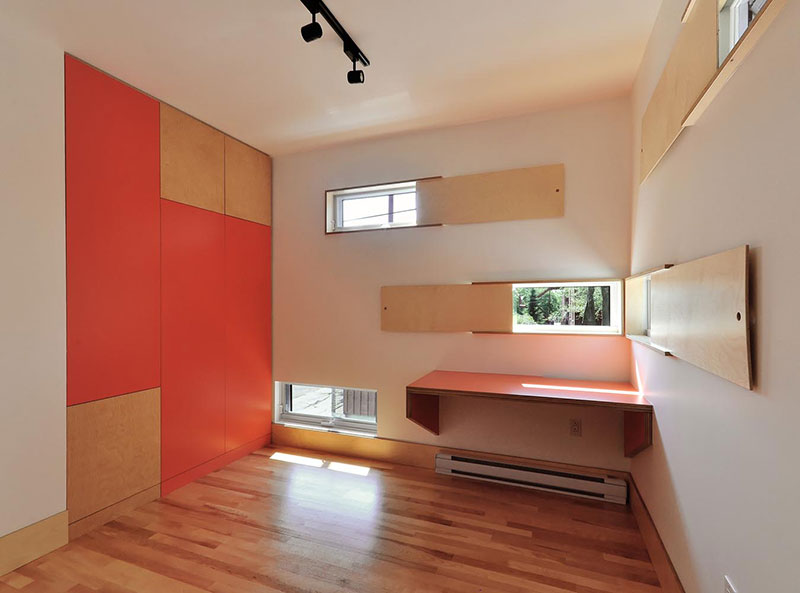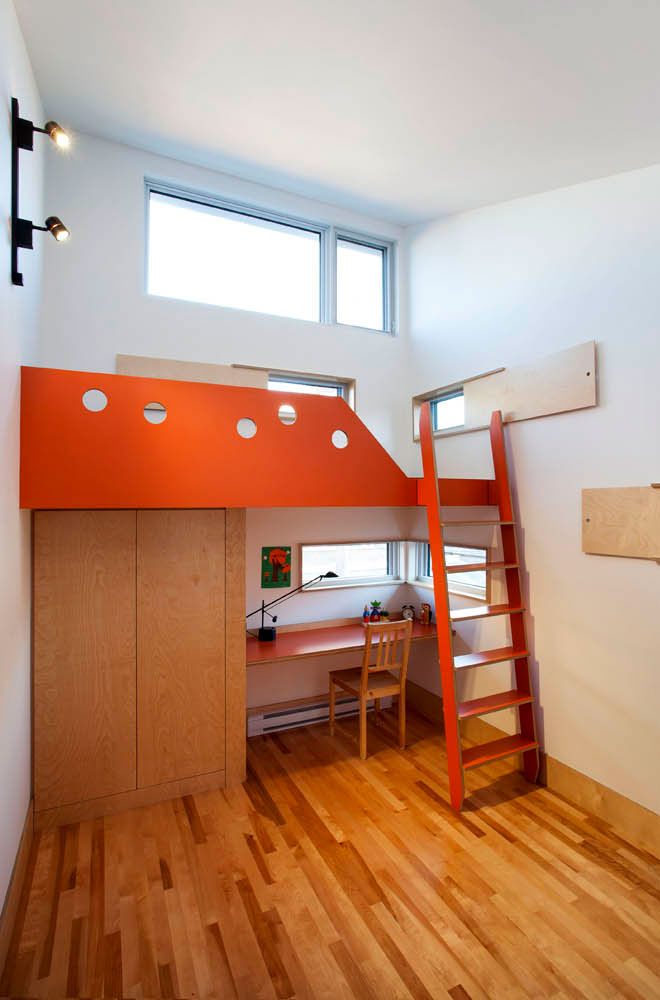 Architects: Naturehumaine
Photography: Adrien Williams