A former convent's prayers were answered and new life was injected in to the 1881 structure. Affleck de la Riva architects resurrected the historic structure in to the city hall and municipal offices. Valued as a symbol of the community the limestone masonry walls are a symbol of stability. With 1560 sq.m over three floors and more space within the copper clad mansard roof, it is a spacious city hall for the small farming community.
To add contemporary facilities and circulation routes, two rectilinear volumes were added on each of the building's back corners. One houses an exit-only stair and the other an entrance adjacent to a new parking area.
The convent-now-city-hall's original front entrance is restored and its formality centered on its bell tower and new formal gardens. Quoins at this facade only reinforce its importance. Glass and steel of the addition create a bright interior. The vertical copper wall panels create a commonality of materials.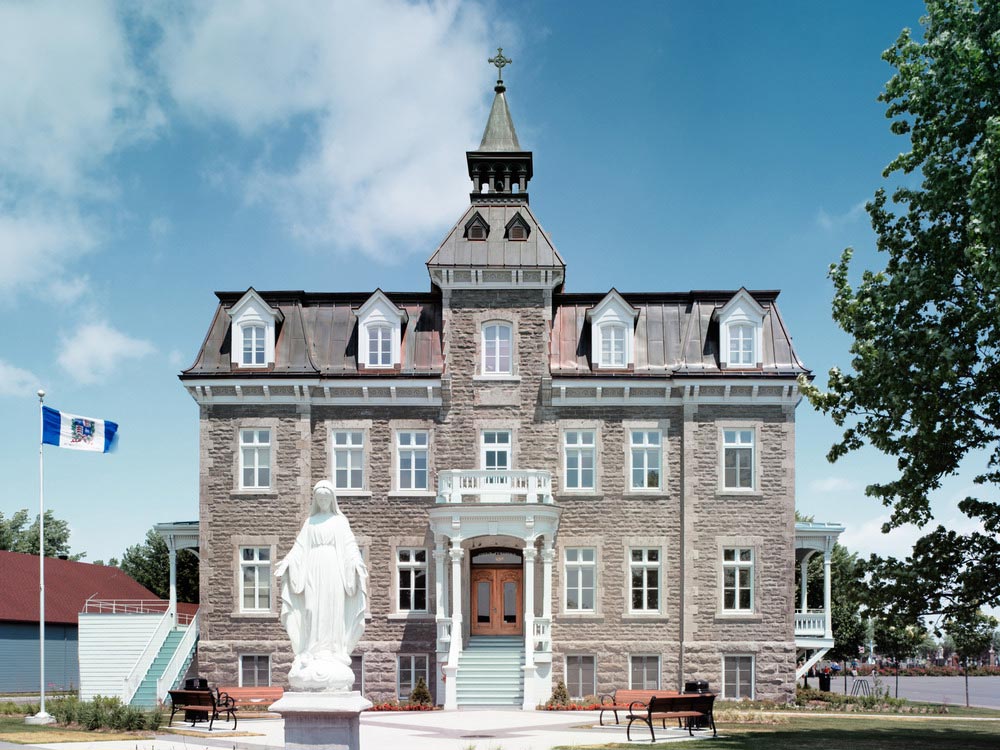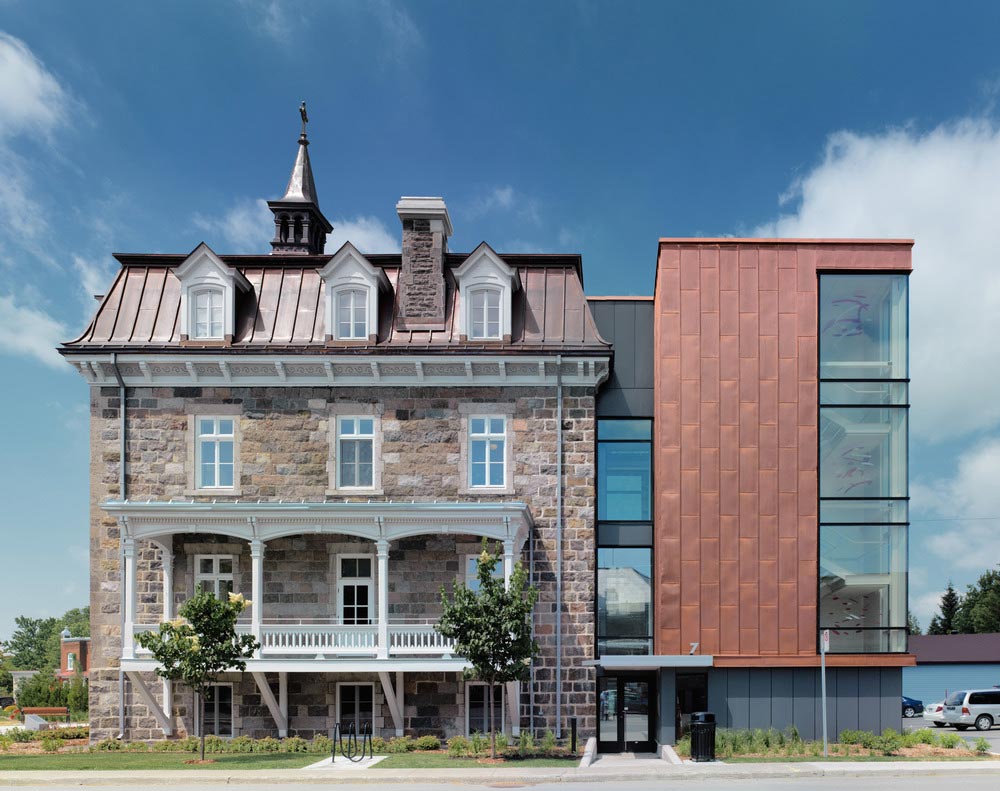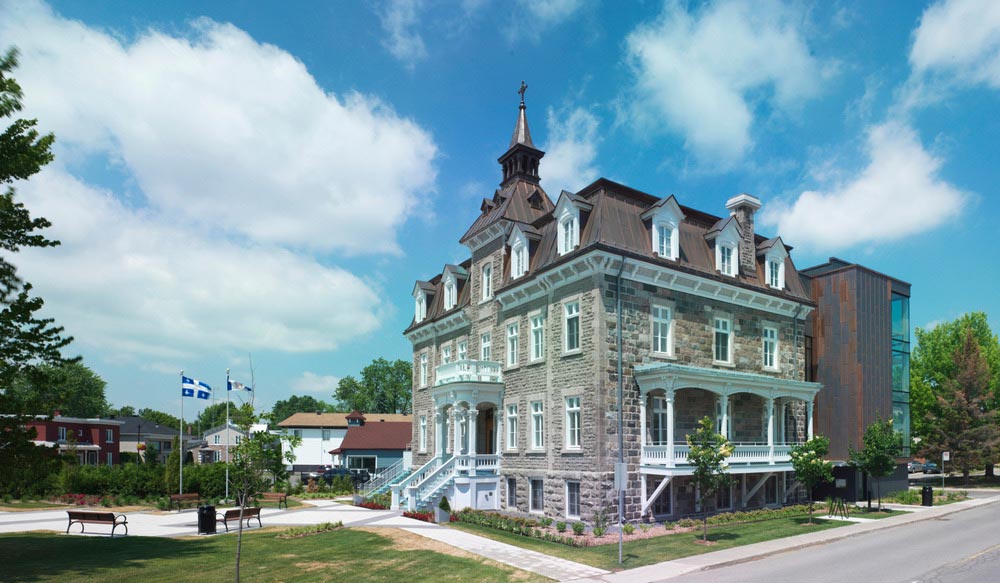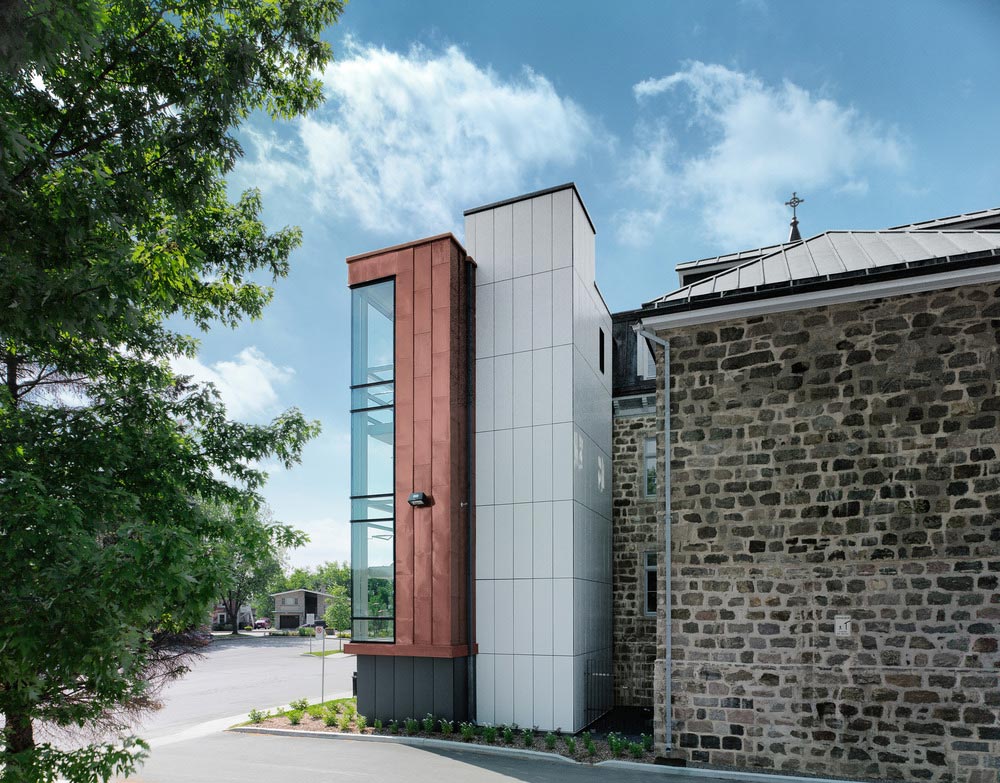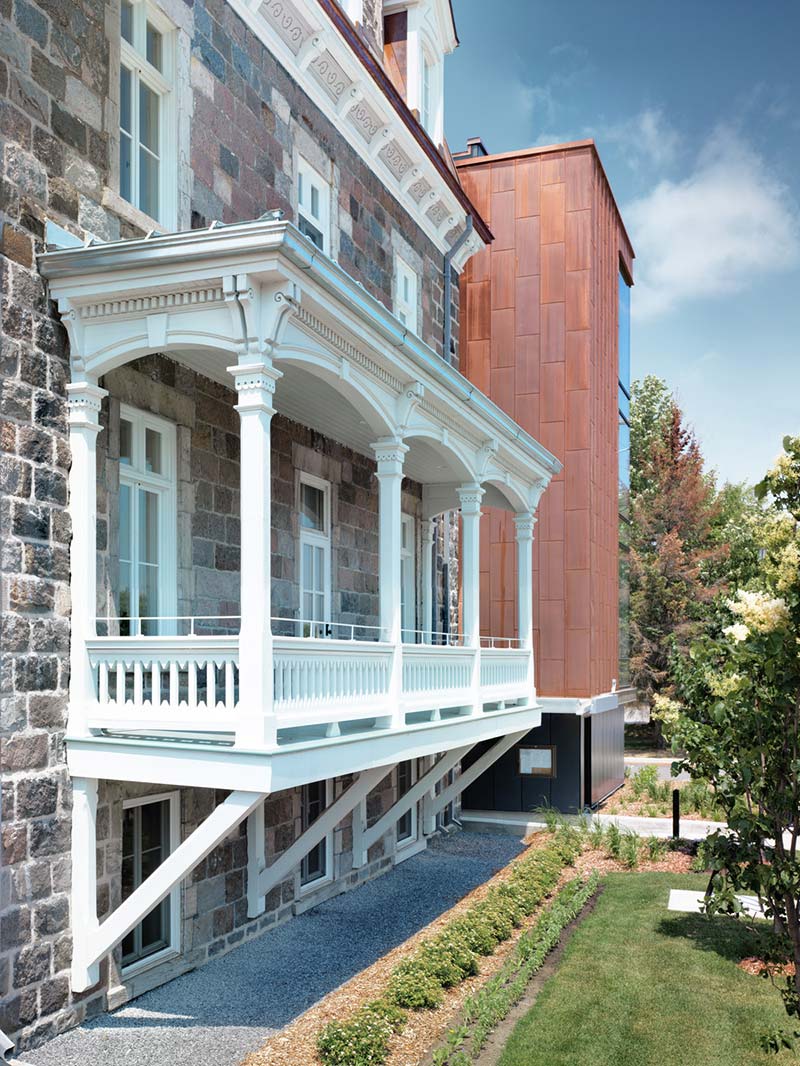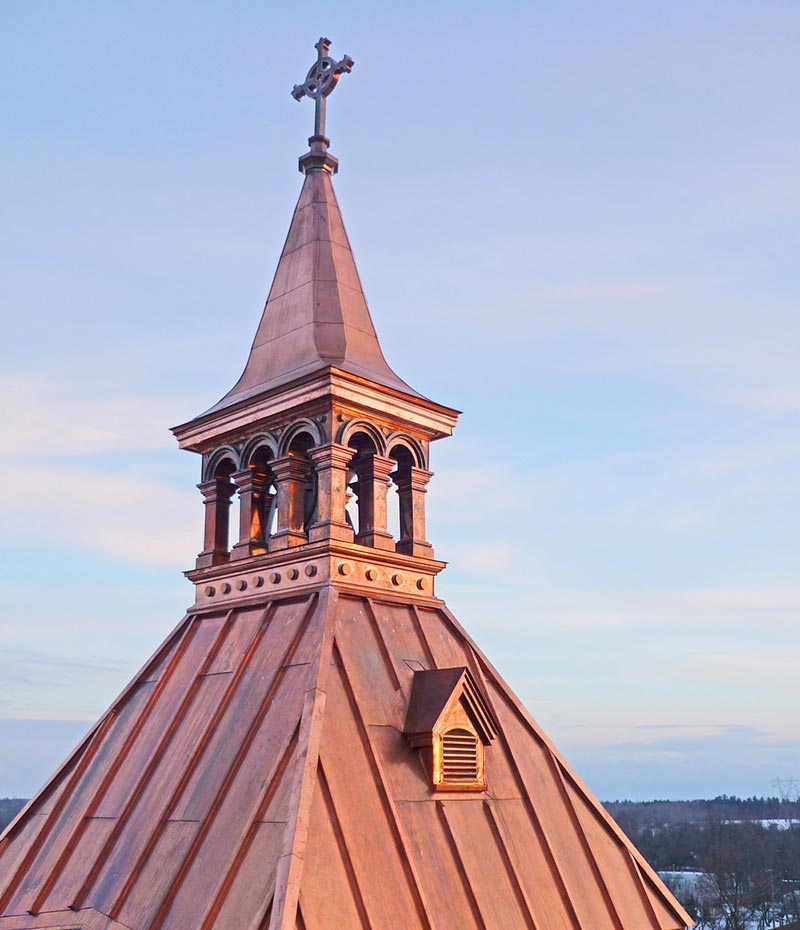 The central entry hall still leads to the two-level chapel that is now used as council chambers. Restoration of the plaster vault and arched windows made a brilliant spacious meeting place. Offices, a kitchen, restrooms, and additional meeting rooms occupy the main structure.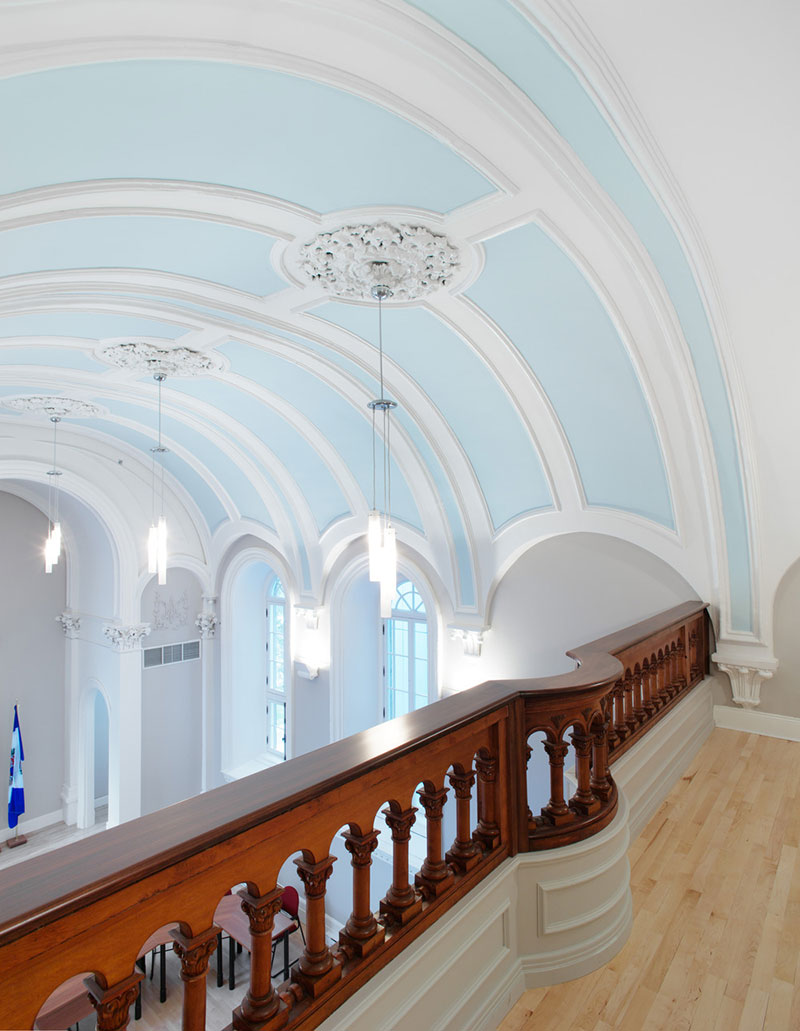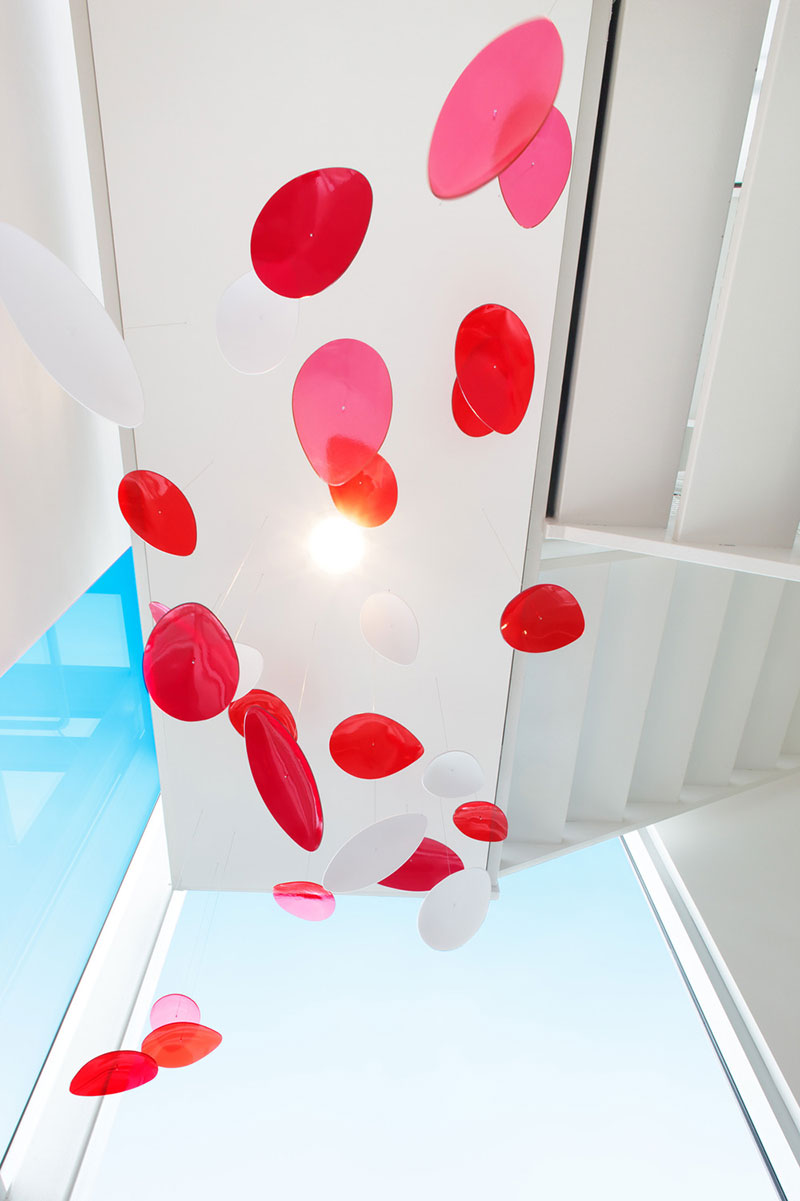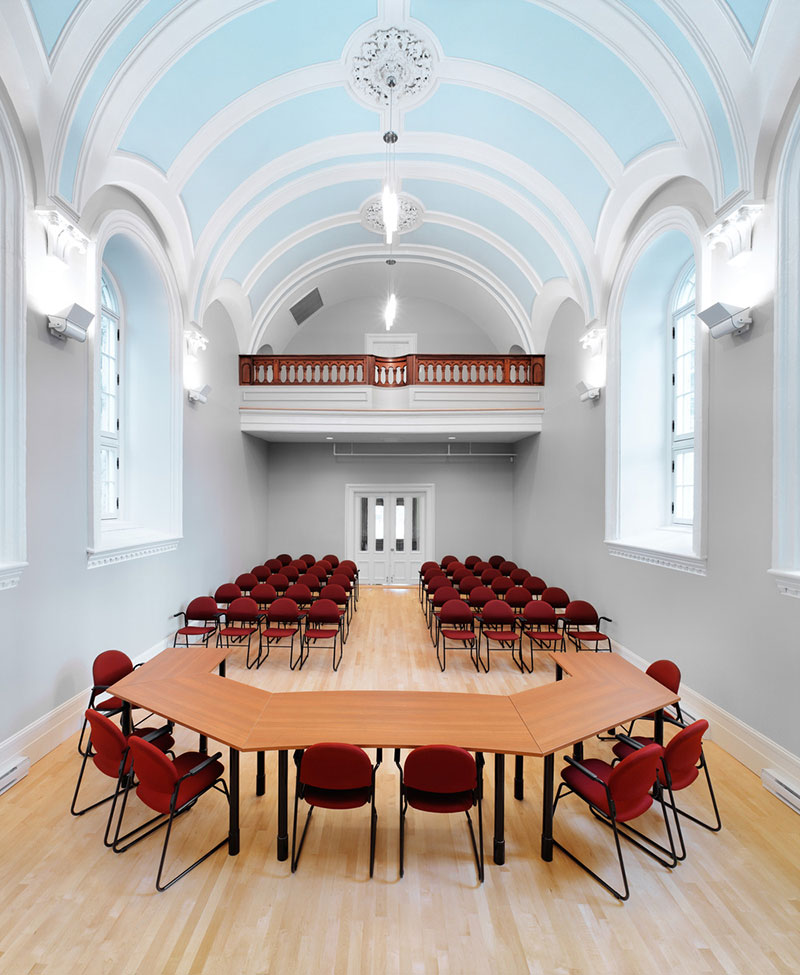 Architects: Affleck de la Riva Architects
Photography: Marc Cramer